In 2000, Christopher Vialva, then 19, was convicted in federal court of shooting Todd Bagley in the head near Ft. Hood, Texas. The court said Vialva also killed Bagley's wife Stacie and burned the bodies in the couple's car.
According to court records the Bagleys prayed for their attackers and begged for mercy before they were killed.
One of Vialva's co-defendants, Brandon Bernard, was also sentenced to death for his role in the crime. Tony Sparks, who was 16 at the time of the crime, was sentenced to life in prison for carjacking the couple, but that sentence was later reduced.
Two teens were also given 20-year-prison sentences for their role in the crimes and a 15-year-old received a five-year sentence.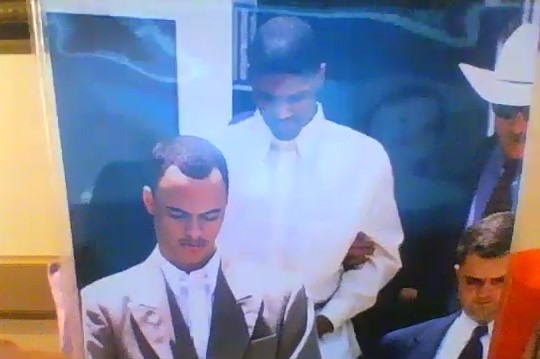 "The first couple years I can remember he was very angry," said Lisa Brown, Vialva's mother.
For the last two decades, any time Brown visited her son, it was inside the concrete walls of the United States Penitentiary in Terre Haute.
"When Christopher first got there, it was less than a year before Timothy McVeigh was executed," Brown said.
In 2001, McVeigh was the first inmate executed by lethal injection in the prison's new death chamber.  He was convicted of firebombing a federal building in Oklahoma City, killing 168 people in 1995.
Brown says Vialva also knew to one degree or another every man who's been executed since McVeigh, including the last inmate to be put to death, Keith Nelson.
Viavla told his mom he saw Nelson hours before his execution Aug. 28.
"And he said he started violently vomiting in his cell, and he said it was just horrific, and he said the staff played it off as if he had eaten something bad, but he said he knew it was Keith's nerves," Brown said.
Lisa says her son made an effort to get to know everyone on the "range" as it is called, the section of this sprawling complex near the Wabash River that houses some of the 57 inmates on federal death row.
Nearly half of them are Black, including Christopher, who is biracial and would be the first Black man executed by the federal government since 2003.
Just this week the non-profit Death Penalty Information Center, released a report showing a long history of racial disparity in how the death penalty is applied to Black people. 
"You've got to be able to apply it fairly consistently in a non-discriminatory way," said Director Robert Dunham.
Vialva's case ended up in the federal system because his crime occurred on federal property.
Like the five other men executed before him, those defendants were also convicted of committing a federal crime, such as kidnapping and carjacking while committing murder.
"These cases are bad cases, there's no question about that, but that doesn't make them federal cases, they are the type of cases traditionally handled by state courts," Dunham said.
Brown says she only talked to her son's defense attorney once during his trial. She says her son contracted meningitis at birth and suffered brain damage as a result, but the issue never came up during the trial.
"What I was told is the trial attorneys chose not to have him evaluated," Brown said.
Brown raised Vialva and his sister as a single mother for most of their lives. Brown said her father disowned her after she married Christopher's dad.
"Christopher dealt with the issues of not knowing what his identity was his whole life," she said.
Brown said Christopher dealt with a lot of racial bias growing up and fell in with the wrong crowd.
"The boys Christopher was hanging out with at the time of the crime, those boys were biracial also, so he was trying to find a group that was just like him," she said.
We asked Brown if her son has taken responsibility for the crimes he was convicted of.
"The only thing my son has said is that he's deeply remorseful for the pain he's caused to the family, and me with his actions that day," Brown replied.
During his time behind bars, Vialva became a Messianic Jew and spent two years convincing prison staff to allow him to conduct weekly services. Now he ministers regularly to fellow inmates.
Eight of those inmates wrote character statements about Christopher; all of them detailed the positive impact he had on them.
"The people that knew him decades ago say oh my God, where is the guy we grew up with?" Brown said.
Christopher has access to email and phone calls while on death row, and despite being confined for two decades, he speaks to his mother every day and she visits him as much as she can.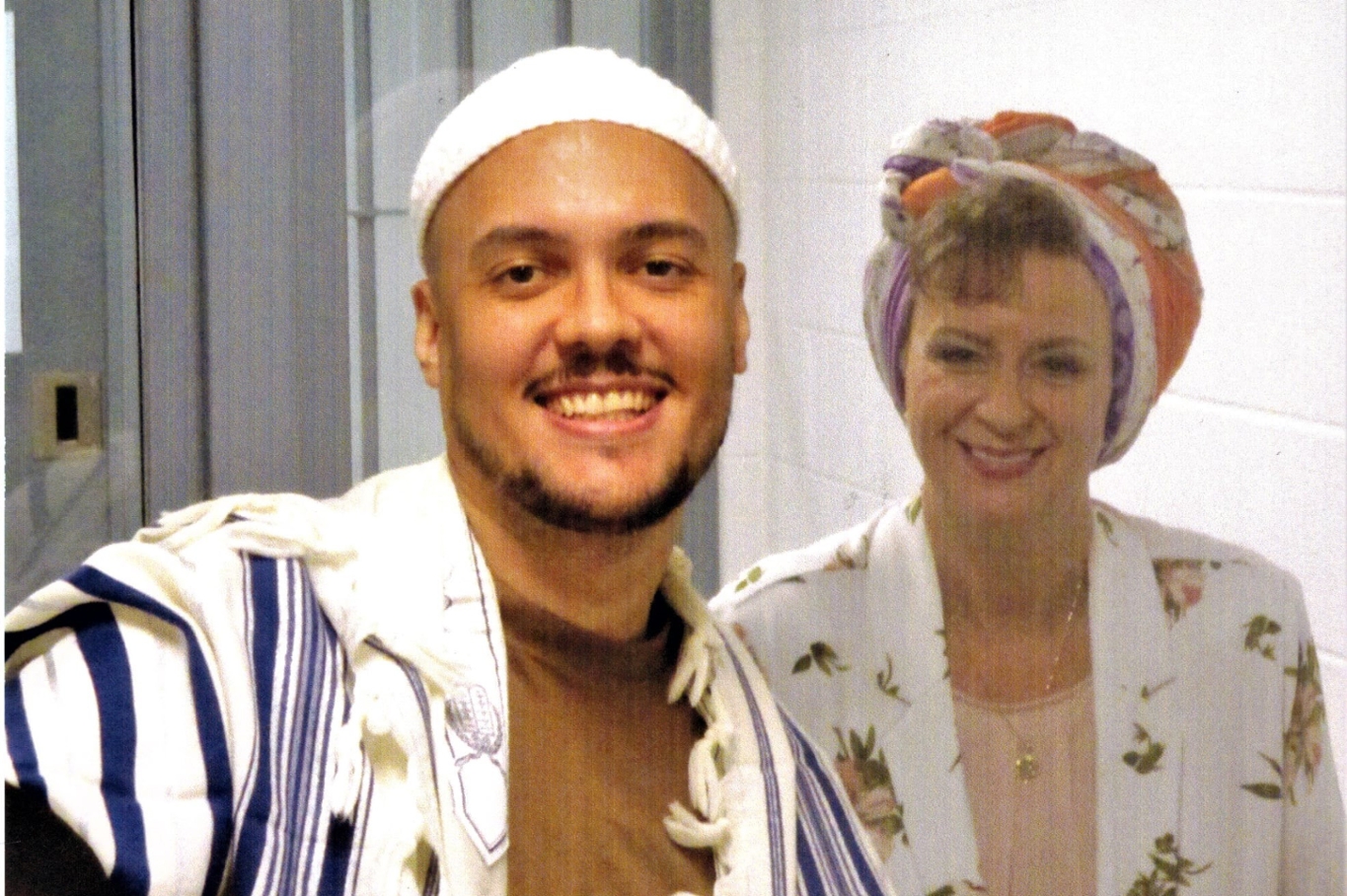 "He and I have always been very, very close, we have the kind of relationship where we can compete each other's sentences."
Brown says she will visit her son two or three more times the week of his execution, which is set for Sept. 24 at 6:00 pm. She plans to witness her son's execution.
The Bureau of Prisons pays for air fare and hotel stays for members the victim's families who want to attend the execution, but does not do so for the families of the condemned inmate.
"I really wasn't surprised because through this process the family of the condemned is not looked at as victims," Brown said.
As Vialva's execution date draws near, Lisa said she's frustrated her son is more resigned to facing his own death than she is.
"Of course that's hard for me to accept because my flesh is selfish, and I want him here with me," she said.
She's appealing directly to President Trump to spare her son's life.
"I'm still holding onto my faith and praying for a miracle that somehow the President will see that he's not the same person," Brown said.
Another inmate, William LeCroy, is scheduled to be executed Sept. 22 at 6:00 pm for the murder and rape of a Georgia woman in 2001.