Bloomington will end its Pace bike share program at the end of the month because of a decline in their use following the introduction of electric scooters.
This comes just one year after IU and Bloomington partnered to bring Pace bikes to the city.
Bloomington Mayor John Hamilton says the bikes were not able to compete with the popularity of scooters.
"The customers if you will, have kind of spoken with their feet. At least so far to suggest they find scooters more convenient than bicycles," he says.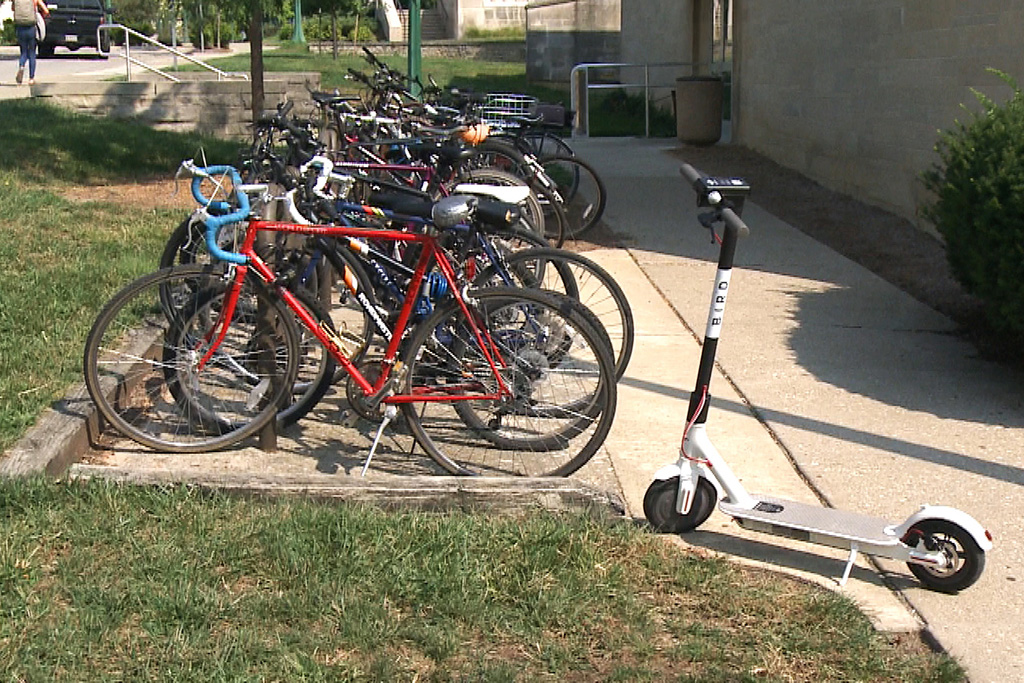 Hamilton says the city encourages any form of alternate transportation.
"It is a good thing when people are not in a car moving around our community. Riding the bus, walking, biking, scootering, all of those creating a more dynamic option of micro mobility."
Hamilton says he expects more changes to come in the next couple of years, like electric bikes and shared vehicles.