Bloomington and Indiana University bus riders are giving city leaders and consultants their input on redesigning the transit system.
The city is considering two new transit route models. One scenario features an "out-and-back" service model using more of a traditional grid network. The other scenario features faster service in key corridors using circular routes.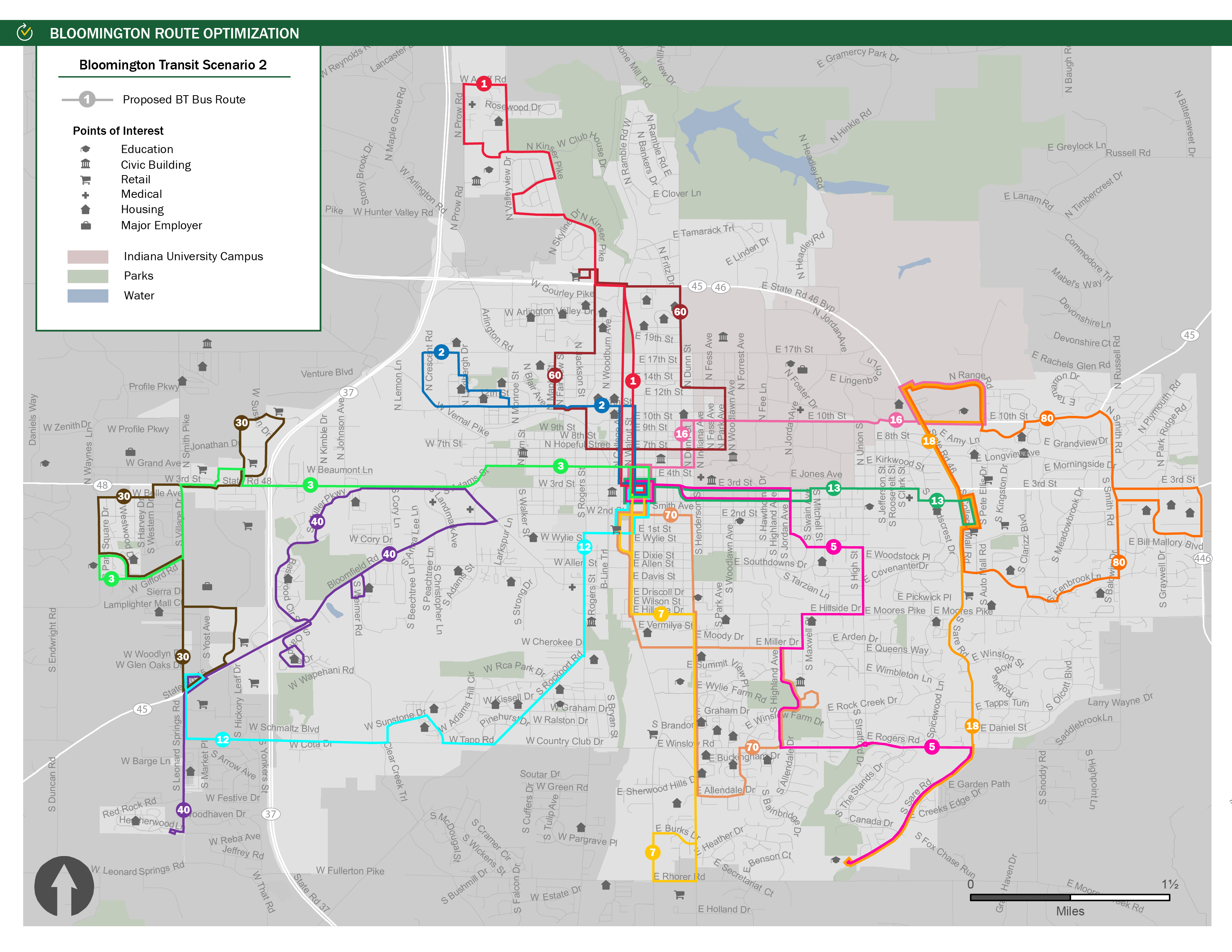 Project Manager Boris Palchik of Foursquare consulting firm says they'll take the feedback and develop a hybrid third scenario to move forward.
"We come here with two scenarios knowing that neither one will satisfy everybody, and we're fully open to criticisms, critiques," he says. "That's the point of these meetings, to get feedback."
Palchik says changing trends are leading to declines in transit ridership, so fixed routes may not be feasible in some areas.
"And so now we can consider other options like micro transit which is similar to Uber and Lyft, but with larger vehicles that can carry more people, a dozen people at a time rather than one or two," Palchik says.
Bloomington Transit rider Sally Messing says she hopes the new system will encourage more ridership.
"The Via Transit which they call a micro transit could also be really good, although it would add expense to the bus driving, and right now our bus prices are really good," Messing says.
The IU and Bloomington transit systems each carry about three million riders a year.
Residents may offer feedback on the Bloomington Transit website until final recommendations are presented this summer. Changes to the bus service could be implemented in the fall.