Attorneys representing two of the people involved in the Fourth of July incident at Lake Monroe say their clients have been falsely accused. 
Local activist Vauhxx Booker, who is Black, said a group of White people jumped him on the Fourth of July, pinning him up against a tree and threatening to use a noose on him. 
READ MORE: What Happened Before The Incident At Lake Monroe? Here's What Vauhxx Booker Says
"He was the instigator and agitator," attorney David Hennessy said during a Monday news conference.  "There was no problem. They were getting along."
During multiple interviews with WTIU/WFIU News, Booker has said the group attacked him because of his race as he went to Lake Monroe with some friends to watch the lunar eclipse.
Booker says it happened when he went to the group's property to discuss them allegedly yelling "White power" at some of his companions. A fact sheet Hennessy provided reporters says the incident did, in fact, take place on private property, and Booker doubled back to the group hours after their original encounter.
Booker denied provoking the group, saying when they became agitated, he and a friend offered to leave. As they were leaving, he says five men overpowered him and dragged him to a tree before calling for a noose. He claims at one point, one of the group members jumped on his neck full force with both feet.
According to Hennessy, that isn't the case.
Hennessy says Booker only ended up against the tree because he deliberately provoked the group, punching one of the men three times.
"So he's restrained," Hennessy said. "If you go on a neighbor's property and you start punching people, you can be restrained, and he ended up against the tree. No talk of a noose, no talk of a rope, no talk of a lynching, no white power."
Hennessy said there is more video that the public has not seen that will provide proper context but that neither he nor his clients possess the footage.
According to Hennessy, Booker came storming from the beach, claiming to be a county commissioner and saying he was going to fine the group and ruin their lives. Booker allegedly stuck his finger in the face of Caroline McCord. They say McCord's boyfriend, Sean Purdy, stepped in between the two and Booker punched him. Purdy has not responded to requests for interview.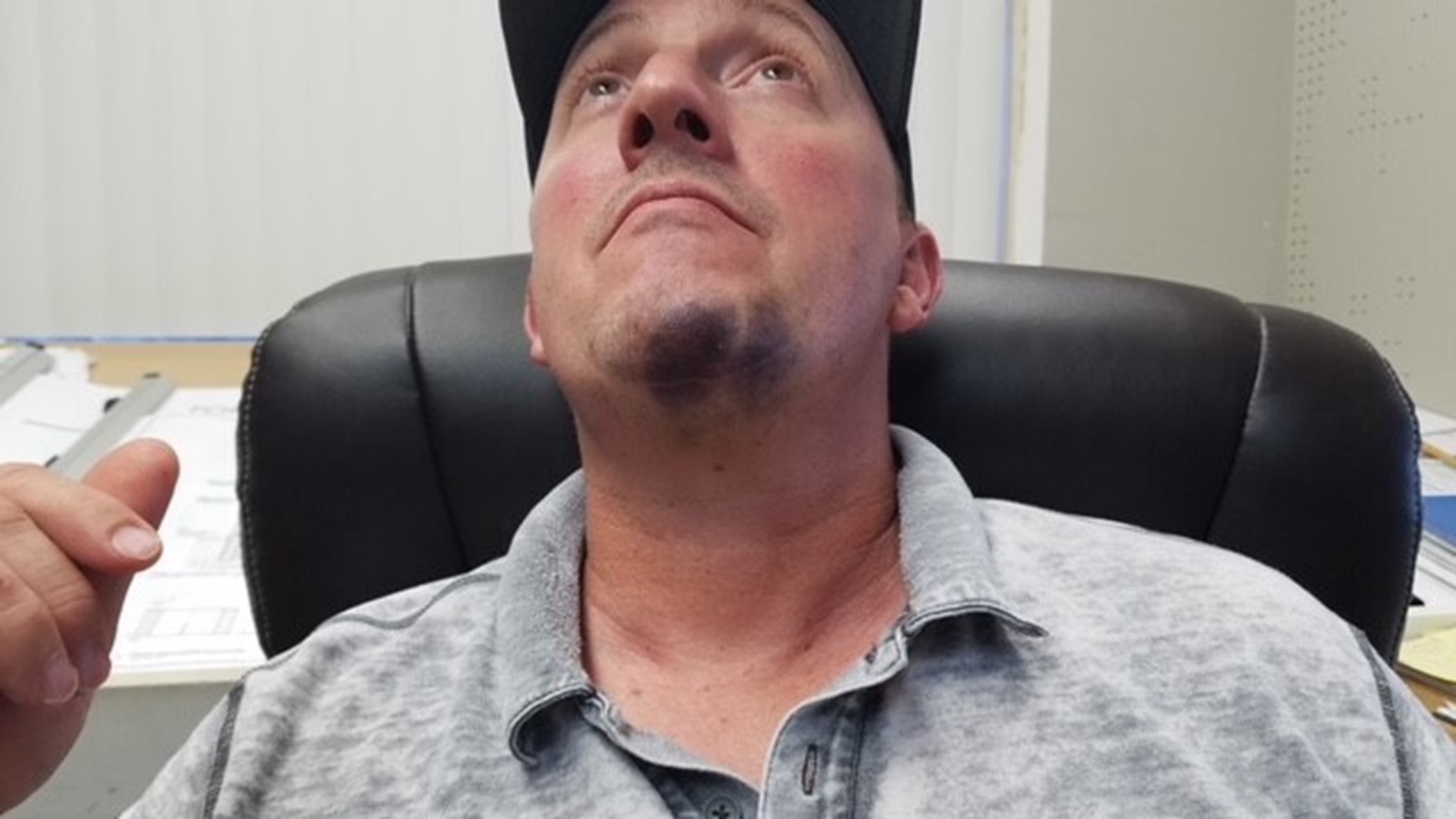 Attorneys say McCord and Purdy are cooperating with the Federal Bureau of Investigation and have taken polygraph tests, and have offered to pay for Booker to take one.
"You know when you want and hope the truth will come out and you'll be exonerated, and you don't have to do this," Hennessy says. "There's a lag so I know people are going to say, 'Well what have they been doing, sitting around cooking up a story?' [The lie detector test] is important for that. It's not admissible in court."
Polygraph - Caroline McCord by Indiana Public Media News on Scribd
Polygraph - Sean Purdy by Indiana Public Media News on Scribd
Attorneys for the two say the group is not upset with Booker, and that they'd like to sit down and have a conversation to discuss what happened at the lake.
Neither Booker nor his attorney, Kitty Liell, was present at the news conference. In a statement released Monday evening, they maintain Booker is a "victim of an attempted lynching and violent prejudice fueled attack."
"Mr. Booker did not instigate this encounter; he did not provoke anyone to hold him against his will. He did not yell or shout or lose his temper," the statement said. "This is what repeatedly happens. The victim gets blamed and shamed. He gets re-victimized. Vauhxx Booker is the victim. Black people across the nation have been the victims."
This story has been updated. The AP contributed to this report.