The mayor wants an outside attorney to help guide the process to build the new county jail, the city budget up for approval Thursday includes staff pay raises, the city wants to be part of a downtown cultural district and the city is preparing to be hit with the scooter craze.
On this week's installment of Ask The Mayor, Terre Haute Mayor Duke Bennett addresses these issues and more. Listen to the full conversation with reporter Alex Eady by clicking on the play button above, or read some of the questions and answers below. A portion of this segment airs 6:45 and 8:45 a.m. Wednesday on WFIU.
This conversation has been edited for clarity and conciseness.
Eady: Let's start with what's been in the news – the location of the new jail. We're back at the former International Paper site, how do you see this playing out?
Bennett: The most important thing to me is we need the new jail to be located in city limits or in close proximity to the center of our community because of travel time. One of the options was the industrial park way at the south side of town, it would add probably an hour than normally 10 or 15 minutes, to take somebody to jail. That won't work well for us. 
So now they've (county commissioners) come back and refiled to go to the Board of Zoning Appeals instead of the city council and that's created some consternation so I'd like to see a legal opinion from an outside attorney who's an expert on zoning and local ordinance to tell us which path is the right path to follow. 
Eady: Could the commissioners consider another downtown spot to try and make more community members happy about the location of the jail?
Bennett: I think the county looks at it that the cost is already going to be significant and so what I've heard is they don't want to spend more money buying another piece of property. If they're willing to spend the funds, I think the community may be supportive of that, then they probably could consider some other options.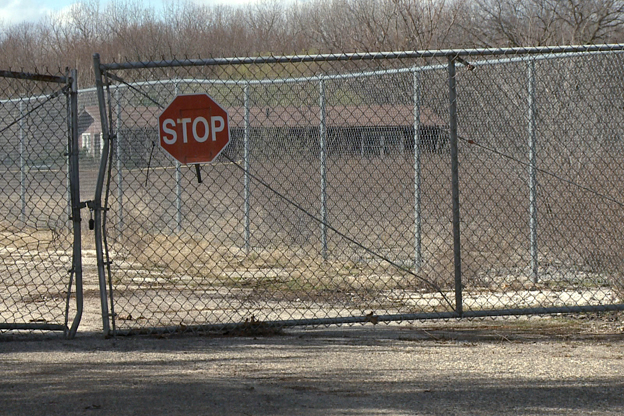 Eady: Let's dig into the budget, where is the city in moving forward on next year's budget?
Bennett: Thursday night the budget will be in front of the council for approval, I'm not expecting significant changes to it at all. It's a balanced budget overall, it will be the fourth straight year. We anticipate getting a little bit more revenue next year because our assessed values have gone up a little bit, but we don't have that built into the budget. So if there are extra dollars, that's on top of what will help build some reserves. 
The budget does have some small increases for salary for union and non-union, but we're still negotiating union contracts. We hope to do a small raise. We haven't been able to do one for several years so this budget will support that even without that additional income we believe we're going to get.
Eady: Does this include elected officials?
Bennett: No, elected officials won't be getting anything, the salary ordinance reflects that right now, but we're going to be making those changes on Thursday because they kind of just applied it to everybody. 
Eady: I wanted to get your take on the scooter craze that seems to be hitting the state, I'd be surprised if Terre Haute isn't next due to the college crowd here. Some cities jump on the regulation aspect early, others wait to see how it unfolds. Have you been following this?
Bennett: I watched the Indianapolis roll-out which didn't go over really well. Now I'm sure people are using them and I've seen a couple of accidents, I think it really changes the dynamics of things. One, I'm all about alternative forms of transportation. It is more dangerous. 
We're going to have to deal with that from an ordinance perspective live every community has to. That's a conversation we're going to have to have soon. I think it's okay, it needs to have its perameters. The sidewalks are crowded the way they are, so it could be a real issue.