Lienhoop says legislator disconnect is to blame for not passing the full bias crime bill, the Bloomington partnership on hiring an entrepreneur in residence is taking longer than thought, annexation is planned for a proposed assisted living facility and the city is looking for a Fair Oaks Mall developer.
On this week's installment of Ask The Mayor, Columbus Mayor Jim Lienhoop addresses these issues and more. Listen to the full conversation with Indiana Newsdesk anchor Joe Hren by clicking on the play button above, or read some of the questions and answers below. A portion of this segment airs 6:45 and 8:45 a.m. Wednesday on WFIU.
This conversation has been edited for clarity and conciseness.
Hren: Let's dig into why hate crimes legislation hasn't been able to pass as Governor Holcomb wants it. How important is this bill?
Lienhoop: Columbus has a number of minority individuals and we heard from a number of folks that they'd like to see Indiana join the rest of the nation in terms of trying to provide some kind of protection for them. So we've expressed that to our legislators and we'll see what happens.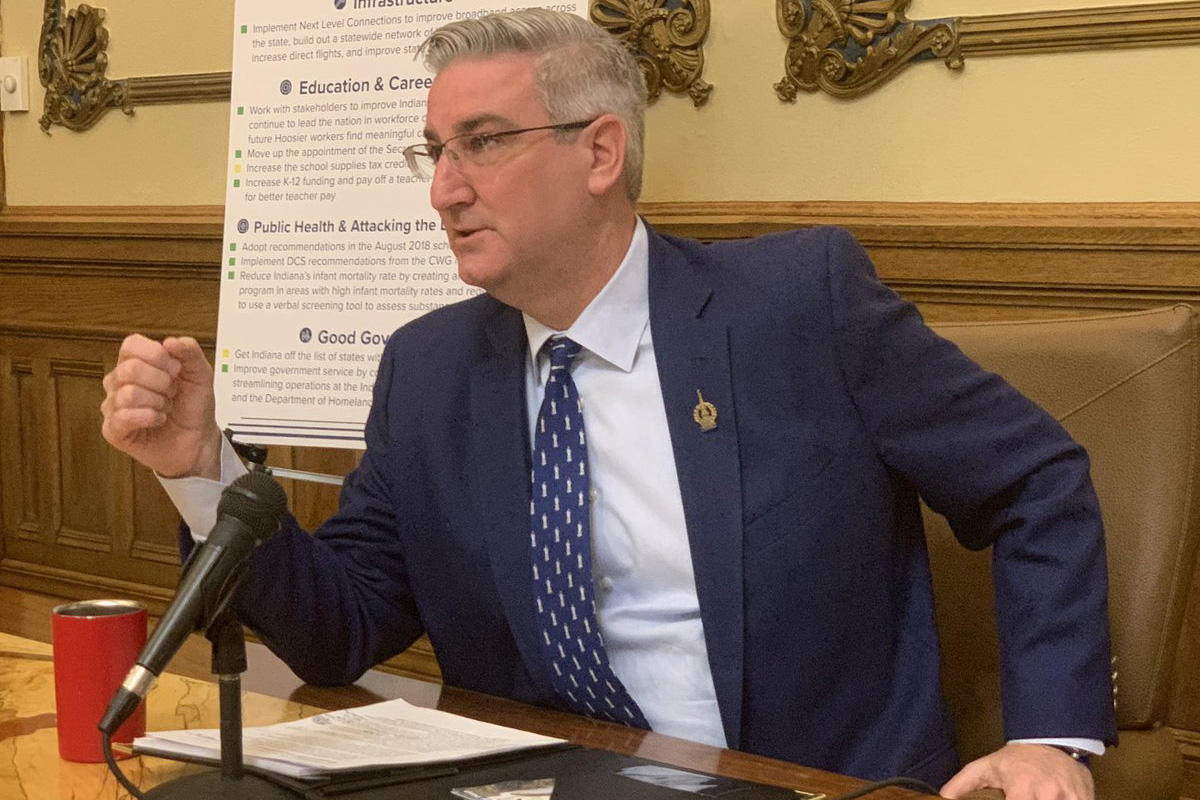 Hren: Last week Mayor Goodnight said there's disconnect with rural legislators and Indiana cities. He says if Indiana cities thrive, the state thrives. Do you agree with him?
Lienhoop: Yeah, I think sometimes legislators get a little tone deaf, they don't necessarily hear what some of the populations say. All they're asking for is a little bit of assistance so when it comes to sentencing time, when a person has already been convicted that some recognition can be given to their status and the situation they were placed in simply because of who they are.
Hren: This is just one of many parts to keeping big manufacturers like Cummins to stay here in Columbus, what else does the city do to keep these job in Indiana?
Lienhoop: One of the things we do that most cities don't is we poll people, we ask how welcoming are we, what are we doing right, what do we need to improve upon, so we reach out. Part of what they tell us is we need to find a better way to get people involved, so as a community how can we be more welcoming, but bring them in. 
It's surprising to me, people will complain that Columbus is a boring place and then they tell us there's so much going on they can't keep track of it all. So we need to do a better job of communicating.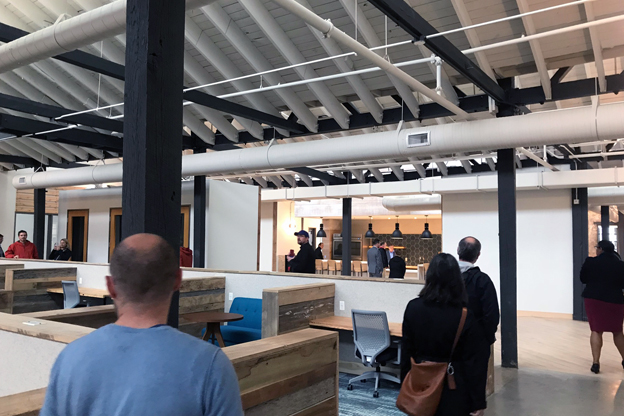 Hren: I know you're also diversifying the job industry by partnering with Bloomington and Dimension Mills, a new business start-up incubator. This helps both cities get some grant money, has it started?
Lienhoop: The state of Indiana through their Elevate Ventures program is interviewing for an entrepreneur in residence and that process is taking a little bit longer than I thought it would. When that person is hired, that's when the program really takes off.
The next step would be for this person to integrate themselves into the communities, understand what the assets are and then begin to work with entrepreneurs. We want that person to find entrepreneur types, but we've already got a network here that's centered around the chamber and some business professionals in town.
Hren: We haven't had an update on Fair Oaks Mall for a while, I understand the city is now looking for a developer?
Lienhoop: Yes, we have 35 and a half acres, we've got 400,000 square feet under roof and that may sound like a lot, but once you carve out a little bit for this and a little bit for that, it goes pretty quickly. We know we'll need to retain a retail presence. Columbus Regional Health is a 25-percent partner so they're going to want 25-percent of the property.
We also know we want to build an indoor sports complex about 150,000 square foot enclosed facility that will house a soccer field and a half, and whether you put that in the parking lot or tear down some of the building that's already there, that's what we need to determine.