Lienhoop reacts to the death of longtime Indiana Senator Richard Lugar, possible downtown conference center developers are scheduled to visit Columbus, and a Columbus, Ohio consulting firm will officially be selected to develop Fair Oaks Mall this week.
On this week's installment of Ask The Mayor, Columbus Mayor Jim Lienhoop addresses these issues and more. Listen to the full conversation with Indiana Newsdesk anchor Joe Hren by clicking on the play button above, or read some of the questions and answers below. A portion of this segment airs 6:45 and 8:45 a.m. Wednesday on WFIU.
This conversation has been edited for clarity and conciseness.
Hren: It's a sad day in Indiana as news came in Sunday of the death of longtime Senator Richard Lugar. Your thoughts especially after being on a panel with him a few months ago?
Lienhoop: He was a guy I first heard about back in the 1960's he was mayor of Indianapolis. I think his efforts to promote Unigov pretty much gave us the state capitol. It would be a different city to imagine without that up there today.
I had the opportunity about a month ago to be a panelist at an event at the Lugar Hamilton School of International and Global Studies at IU. I got to talk to Senator Lugar, you could tell he was not moving very quickly, his mind was very alert. He was very aware of what was going on in the country and we had some really good discussion about some of the international relation issues that were important to him and I felt like it was a real honor to be on the stage with him.
Hren: You're getting closer to picking a developer for the downtown conference center, but first a walking tour is scheduled for those that are interested?
Lienhoop: Yes, May 10th, we've got about 22 names on the list, we expect a few more, but we'll bring them into City Hall, have a little bit of a presentation, answer some questions and just walk the sites, which are east of the jail and north of the jail. We felt like it made sense for us to provide a little narrative. Then I think our deadline for response is June 7th.
Hren: I hear a consultant is close to being officially hired by the city to continue the process of redeveloping Fair Oaks Mall, is that close to being finalized?
Lienhoop: About two to three weeks ago, we had a design committee that had been formed to interview firms that would help us come up with a master plan for the site. They interviewed three firms over a two day period and recommended one, MKSK out of Columbus, Ohio. The Fair Oaks Community Development Corporation Board will consider that tomorrow. 
Hren: So why should the city spend money to hire a consultant and not do it themselves?
Lienhoop: Candidly, I don't think we have that skillset on staff. These are people who have done this elsewhere and one of the things we're trying to understand is the economics of whatever we might do. So if we set aside facilities for a teaching kitchen, how much is that going to cost us to operate and maintain, and what kind of revenue opportunities do we have if any.
So do know people's tastes change, so what might be a popular program today, in 15 years may not. These folks have done this kind of thing all throughout the Midwest so we don't just feel like we're getting smart people, but experience where they seen it work.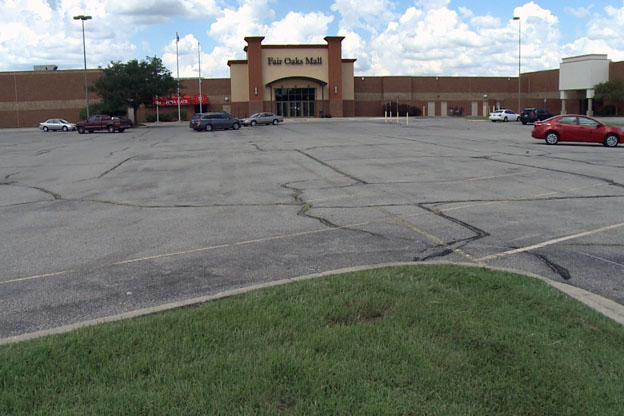 Hren: Did I hear that the People Trail is being expanded?
Lienhoop: Yes, it'll run from Clifty Park up north to 10th Street, so it'll take off what I call the back side near Clifty Creek to Kohl's and the Goodwill Store.