Lienhoop says he's running for reelection, why the fire chief wasn't comfortable with a safe haven baby box, the new home of IU's masters program in architecture is dedicated, and an update on the proposed downtown convention center.
On this week's installment of Ask The Mayor, Columbus Mayor Jim Lienhoop addresses these issues and more. Listen to the full conversation with Indiana Newsdesk anchor Joe Hren by clicking on the play button above, or read some of the questions and answers below. A portion of this segment airs 6:45 and 8:45 a.m. Wednesday on WFIU.
This conversation has been edited for clarity and conciseness.
Hren: The Indiana legislative session is underway, what are you keeping an eye out on from the Statehouse?
Lienhoop: Teacher pay has really struck a cord with me. You may recall we did a salary survey this past year with respect to many of the positions we have at City Hall. We found that a lot of our positions are below the market. We were not competitive. Now we don't have to lead the market, but we need to be competitive, especially in the public safety arena. So to find that teachers have lost that bit of competitiveness, that hit home with me.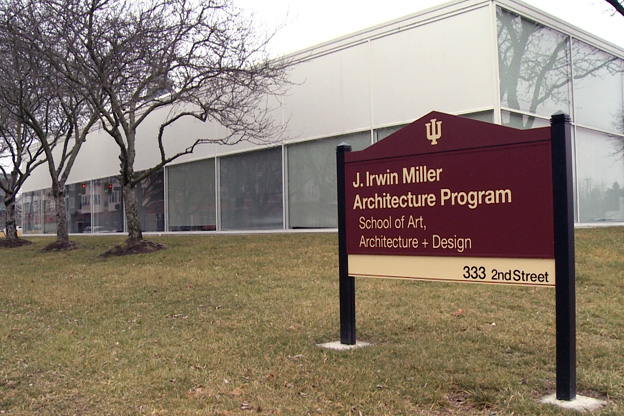 Hren: The IU Board of Trustees met in the newly renovated Republic Building, the home of IU's master program for architecture and design, it's right next door - also officially dedicated and open?
Lienhoop: Right, the school opened last fall, but they dedicated the building. I can't explain to you adequately how satisfied we are that we've been able to put it to a new use, number one. And such a good use. Columbus has quite the reputation for architecture, and to have an architecture school now, basically in the center of our downtown here is a real feather in our cap, I mean we're really tickled by that.
Plus, Envision Columbus looks at what 2nd and 3rd Street corridors will look like. This takes an entire block with a notable building and tells us what the use of that building will be the next 50 years.
Hren: Plans are moving forward for developing a new downtown convention center. Looks like the city hired a firm out of Chicago to help find a developer to incorporate more of your Envision Columbus plan. Does this firm reach out to developers or are they just providing a report to developers?
Lienhoop: They will actually call on developers and encourage them to take a look at this site. They'll provide a copy of their report which shows the economic feasibility of that activity and then hopefully invite them down here and give them a tour of the city. I hope to be able to meet those folks and help sell them on the fact Columbus would be a great place to do business. 
Hren: I wanted to ask you about the decision to not install a safe haven baby box in a Columbus fire station. It made the news a few weeks ago, but we haven't talked since then and wanted to get your take on that decision.
Lienhoop: It's a very emotional discussion. Everybody has a place in their hearts for newborns, especially for newborns that aren't necessarily wanted. But if you listen to what the fire chief had to say, there are limitations that we aren't able to overcome. When firefighters get called out, they may be out five minutes, they may be out five hours. So there would be a time where this box is not attended. 
We've got to be able to be prepared to handle newborns of all kinds, not just the healthy ones, but the ones that may be born with a substance abuse issue, ones that are premature. So all the firefighters are EMTs, but that doesn't make them neonatal attendees.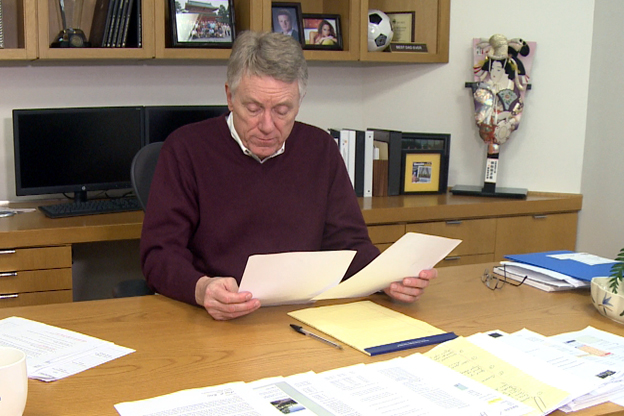 Hren: Since I last saw you, you've announced you're running for reelection?
Lienhoop: Yes, we've had a good time. This has been very rewarding and I'm interested in doing it four more years. We've got a lot of unfinished business. The railroad overpass is at the top of our list and I don't think that's going to get completed in sometime in 2020. Plus, when I started in 2016 we recruited some people to come help, but you can only offer four years. I always felt loyalty has to go both ways so I feel like we owe them a little bit more than jut a four year stint.