A large coalition of consumer advocacy, non-profit and religious groups is calling on state legislators to scrap a controversial short-term lending bill.
The legislation passed through the state Senate and now awaits a hearing in a house committee.
While some lawmakers say the proposal gives more options to Hoosiers with bad credit, opponents say it will only worsen their financial situations.
'You Don't Realize It's Like A Cycle'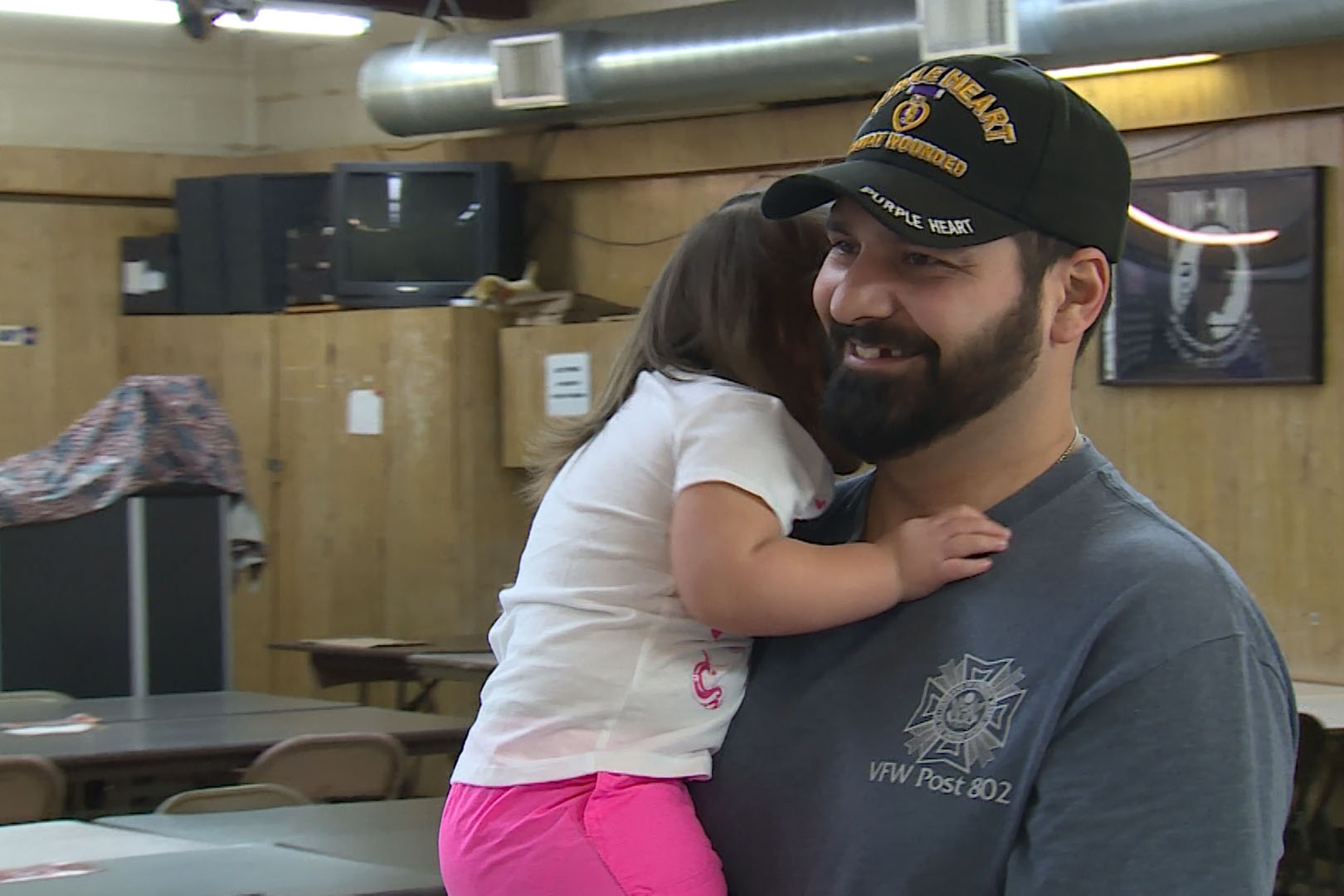 When Steven Bramer Jr. returned to Indiana after serving during the war in Iraq, his transition to civilian life was a little rocky.
He'd worked in construction before and got a good-paying job in Chicago. But, he was drinking a lot. The problems snowballed, and Bramer eventually quit his job. 
Shortly after, he came to a VFW post in Hammond for help. A fellow veteran walked him through the process of filing a claim with the VA, and Bramer started to feel better about his situation. He started doing the same for other veterans. 
"We help them with their claim, and I kind of want to help guide them through the process," he says. 
That sense of direction helped Bramer change his attitude and focus on his family. But he soon hit another roadblock: a lengthy custody battle that he struggled to afford.
"At one point my lawyer was ready to drop us right before the trial," he says.   
With little money to pay the high legal fees, Bramer took out a payday loan. He thought it would be a short-term fix, but it started a vicious cycle. 
"I tried paying it off all at once," he says. "So if I took out a $1,300 loan, I'd pay back $1,800 on the first. Well, even that's unsustainable because then it's $1,800 less for the next month. No one really explains that part to you."
He struggled to keep up with the payments while also trying to pay for everything his four daughters needed. About a year later, he still carries a balance on the loan. And, it increases rapidly. 
"When I averaged it out, for a $1,000 loan, if I paid it back in a year I'd be paying back $3,600."
Zay: Hoosiers Need More Borrowing Options
A Republican state senator says he wants to provide more options for people like Bramer who have bad credit, but need loans. 
Current state law allows people to take out two-week payday loans of up to $605 with an annual interest rate of up to 391 percent. 
Zay says some people need more time or money for loans, and extending their length will bring down interest rates. His proposal, Senate Bill 613, would expand existing payday loans and offer new borrowing options. It creates two new loan products: unsecured consume installment loans and small-dollar loans. 
"What we tried to do was create some options in that arena at rates that are 40 to 70 percent less than what is currently available with pay day lending," Zay says. 
While the bill does bring down interest rates for the new loan products, it increases fees associated with borrowing significantly. While the changes would qualify as felony loan sharking under current law, the bill also changes that definition. 
And, the bill allows for a flat 36 percent charge on unpaid balances for all consumer loans.  
Zay says the changes are necessary.
"It is giving them access to something, and honestly at a much better rate than is available with the current mode of payday lending," he says. 
 Broad Coalition Of Groups Opposes SB613
A large contingent of leaders from consumer advocacy, non-profit and religious groups gathered at the statehouse earlier this week to encourage legislators not to pass Zay's bill.
Policy Analyst for the Indiana Institute for Working Families Erin Macey was among them. She says the bill is predatory and harmful to Hoosiers. 
"While the APR is only 192 percent, this is still an unaffordable loan that is either conditioned on access to your bank account or access to say your car title," she says. 
Similar bills have failed at the statehouse in the past because of the same criticisms. Macey wants to see legislators study payday lending before expanding the industry.
The national non-profit policy group Center for Responsible Lending is also against SB613. Its analysis of the proposal says it creates an inescapble cycle of debt for borrowers.
"If SB613 passes, this will make Indiana among the top ten worst states in the country for predatory lending," says Diane Standaert, director of state policy for the Center. 
That worries Bramer, who says the state's current payday lending industry does enough harm. He's still trying to pay back his loan. 
"You think that you can pay back something, but then you don't realize it's like a cycle," he says. "And, that cycle is so hard to get out of."
He hopes legislators will reject the proposal. It has yet to receive a hearing in the House Financial Institutions committee.