Logansport is the county seat of Cass County. It's a small city founded in 1826 with a current population around 18,000.
It's home to an early-1900s Dentzel Carousel – one of three in the country designated national historic landmarks – which is arguably the city's biggest claim to fame.
That is, until this week. 
Logansport and Cass County made national news Monday after officials announced an order tightening distancing restrictions on businesses. That came on the heels of more than 700 new cases of COVID-19 reported over the weekend, with many tied to the local Tyson Foods meatpacking plant.
READ MORE: Indiana Meat Plant Closing After Workers Contract Virus
Now, rural Cass County has the third-most cases of COVID-19 in the state with 1,214.
Carmen Jones, Logansport Memorial Hospital's director of marketing and community relations, says more than 1,000 of those cases can be tied to the Tyson plant which employs about 2,200 people.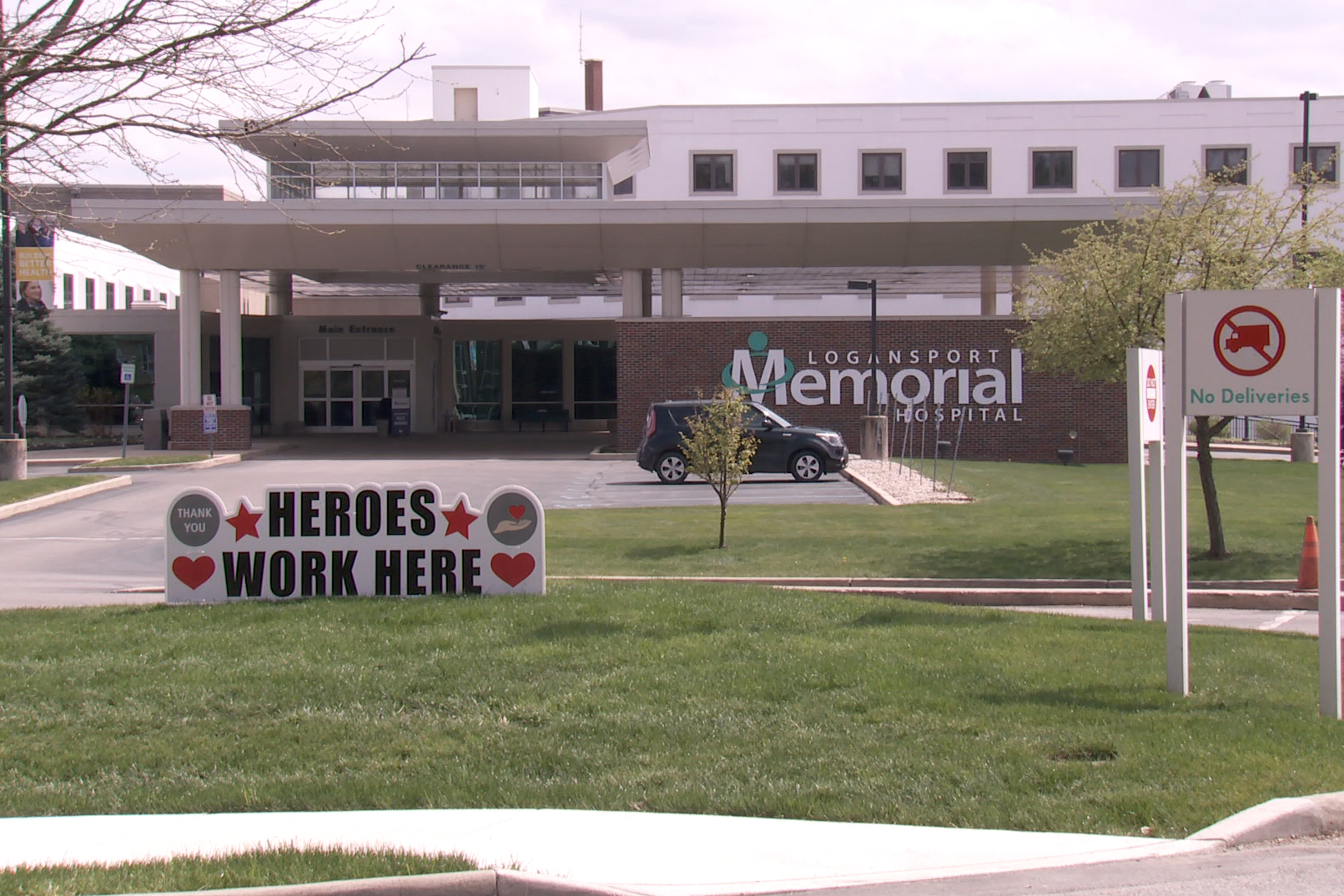 "The testing and investigation process with Tyson Foods has been run by the Indiana State Department of Health (ISDH)," Jones wrote in an email. "This process is still ongoing and independent of Logansport Memorial Hospital. We have been working with the Cass County Health Department and the ISDH to assist them as much as possible with this process. Before the site-based testing and investigation was launched, some Tyson employees were utilizing the walk-in respiratory clinic that we had established early on with the Cass County health department. That accounts for some overlap of numbers between the ISDH investigation and our tracking efforts."
Kevin Brinegar, president and CEO of the Indiana Chamber of Commerce, says a variety of circumstances for many Tyson employees could have enhanced the virus' spread. 
"Many of those workers were refugees and live in sort of communal living situations with a significant number of people in a household," he says. "And that, in turn, really facilitated the spread of the disease among that community." 
Earlier this week, Gov. Eric Holcomb said he supported President Donald Trump's decision to declare meat processing plants "critical infrastructure" to keep facilities operating.
"I don't want to be a hypocrite, I said a few weeks ago that we needed to make sure that our meat and our medicine supply chains were kept open and flowing and we need to do everything we can to make sure that business is safely conducted," said Holcomb. "And so of course I agree with making sure that supply chain, that meat packing supply chain, is getting to market. We want to make sure that our groceries are stocked, we want to make sure that you can go and provide for your families."
Logansport Memorial Hospital is the only hospital in Cass County.
CEO Perry Gay says hospital staff and administrators have been preparing for weeks but don't have the capability to deal with a spike this big.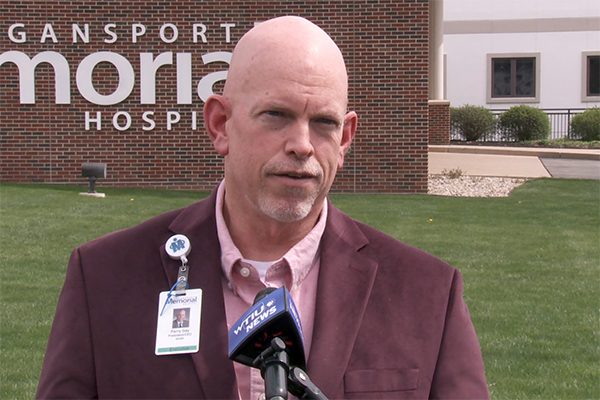 "With this surge in positive cases and the numbers we are seeing – if we just saw five to 10 percent of those positive cases needing critical care, we would be overwhelmed," Gay said at a news conference Monday. "Our hospital is not equipped with enough staff or resources to care for numbers like this."
Of the 83 beds Logansport Memorial Hospital has, about 13 are ready for COVID-19 patients. The coronavirus unit there has nine rooms, currently full.
It also has another intensive care unit with six beds that could be used for COVID patients, bringing the total available beds to 19.
Gay says other floors can be turned into coronavirus units as a last resort and the hospital has "around a dozen" ventilators.
"Now, when I say around, you would think that we would have a definitive number," he says. "But there are some other ways that we can utilize maybe anesthesia machines to serve as vents should we get into a critical point. But we have right now, standard ventilators – eight – and then we can go up to 12 with the with the repurposing of anesthesia machines."
If the caseload skyrockets, seriously ill patients could end up getting sent to hospitals from surrounding counties, including ones in Lafayette, Kokomo and Indianapolis.
"[We're] looking at, 'Would you be able to accept our patients should we get overrun with the very critically ill?'" Gay says. "That way we can kind of keep the mid-level Coronavirus – people who do need hospitalization – but the ones who really need more critical care, start transferring those people."
Logansport Memorial participated in a study last month that estimated when different counties might hit their coronavirus peaks.
"Our peak at that point, was looking at about May 3," Gay says. "So, at that point, we were thinking, 'Well, we're doing pretty good because I don't think we're ever going to reach our peak.' Now, it seems like we're actually going to pretty much hit that number. If I had to guess I would say that the beginning of next week is when we would hit our peak."
Gay has been in touch with state officials, including Health Commissioner Dr. Kris Box. He says the state has been helpful, sending personal protective equipment like N-95 masks and hospital gowns, but staffing could still be an issue.
"Right now, we're at a deeper place in this crisis than we ever thought we would be. Now it's looking like we could even get into a deeper hole. So we want to make sure that we are prepared for the influx of patients that hopefully won't come, but we are doing the math."
For the latest news and resources about COVID-19, bookmark our Coronavirus In Indiana page here.