Posts tagged Ron Carter
March 10, 2009
Blue Note to Release 1969 Freddie Hubbard Concert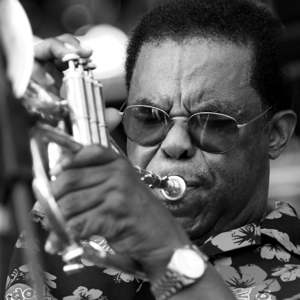 The April 2009 Downbeat features a cover story on the late trumpeter Freddie Hubbard, featuring reflections from numerous friends and musical colleagues such as James Spaulding, David Weiss, Cedar Walton, and David Baker. Near the end of the article writer Dan Ouellette mentions that Blue Note Records is preparing a springtime CD release of a 1969 Hubbard concert, titled Without a Song: Live in Europe 1969.
July 24, 2004
A Brief Convergence: Miles Davis And Sam Rivers In 1964
In 1964 Miles Davis had an exciting new rhythm section in place, but he was still searching for a tenor saxophonist. Enter the multi-talented Sam Rivers.