As of this summer, 11 states, including Illinois and Michigan, will have legalized marijuana for recreational use.
In June, Illinois became the first state to approve recreational use and regulation of marijuana through legislation, rather than by voter initiative.
At Indiana's most recent legislative session, 10 different bills were introduced that proposed decriminalizing or lessening penalties for marijuana possession, none of which advanced.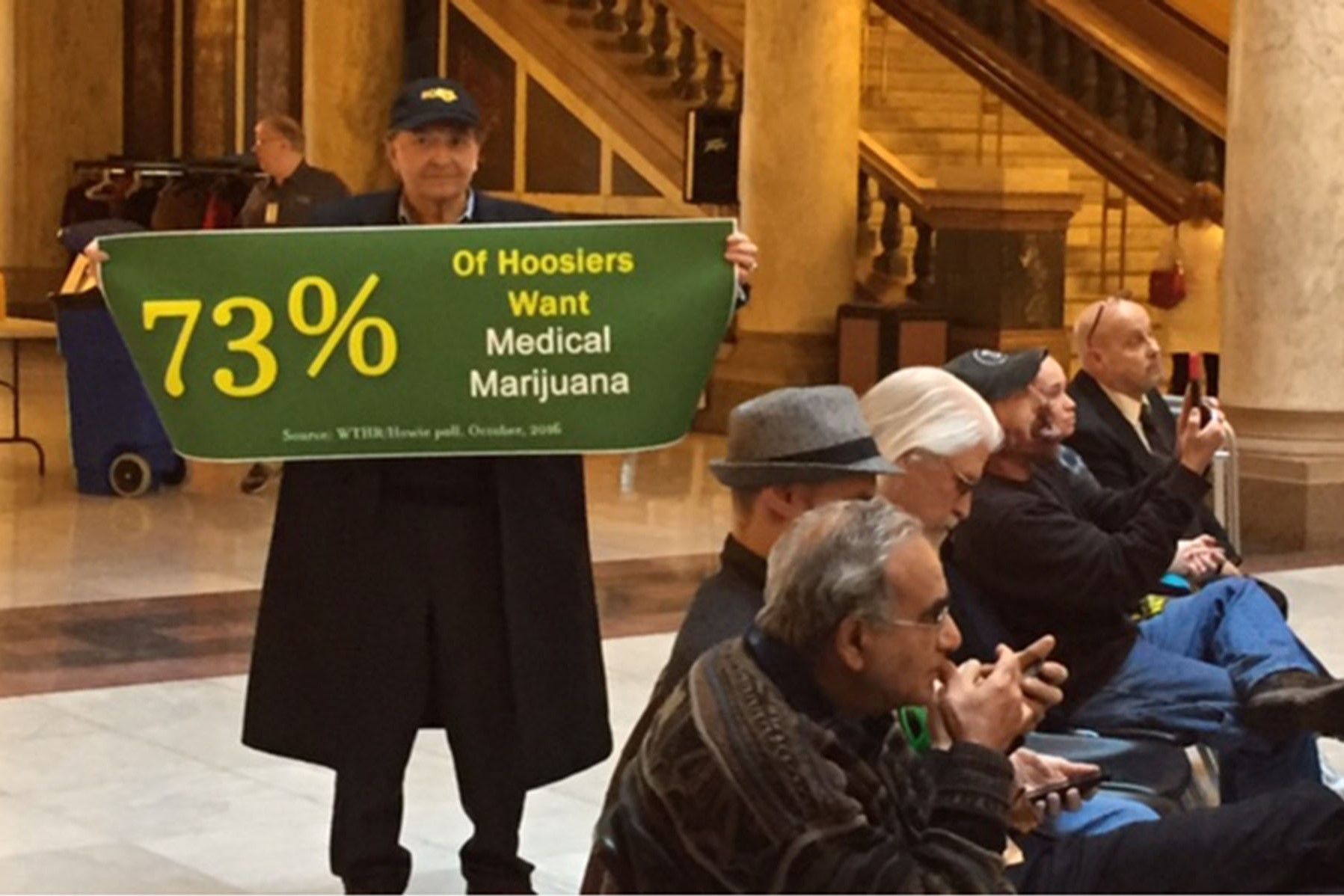 In this context, a Bloomington resident wondered why the city doesn't take on this issue itself instead of waiting for the state to act. He asked City Limits, "Why doesn't Bloomington decriminalize cannabis? Shouldn't residents get to vote on something like that?"
There are a few cities and towns in Ohio that have done just that in the last couple years, including Dayton, Norwood and Cincinnati.
But there are a few reasons cities and towns in Indiana can't follow suit.
Indiana State Representative Matt Pierce says Indiana's legislature is the only governing body in the state that can pass laws. Unlike Ohio, Indiana doesn't have any referenda or ballot measures on a statewide or local level.
"The legislature specifically put into the statute is that cities can't set penalties for crimes or infractions that are in the law," Pierce says.
Twenty-six states allow referenda initiatives at a statewide level. All states except Indiana and Wyoming allow some citizen initiative at a local level.
According to the National Conference of State Legislatures, 26 states and the District of Columbia have decriminalized cannabis, which means possession of small amounts meant for personal consumption would be a civil or local offense, instead of a state crime.
Under federal law, marijuana is still a Schedule 1 drug.
Pierce says he doesn't anticipate Indiana will decriminalize or legalize marijuana anytime soon.
"The governor has made clear he doesn't want to sign any law that deals with the marijuana issue because he says as long as the federal government has it listed as a schedule 1 narcotic and it's illegal under federal law, he doesn't think the state should even consider legalizing it," Pierce says.
While Indiana residents don't have direct control over whether marijuana is a criminal offense, Tim Morrison, a former county and federal prosecuting attorney who now teaches in the IU Maurer School of Law, says people have some control over how strictly penalties for marijuana possession are enforced locally.
"What would happen if the local prosecuting attorney here would just make an announcement that that office was not going to prosecute for simple possession of marijuana? That would in effect decriminalize it, although it would still be a crime, because there wouldn't be any enforcement of it," he says. 
Jeff Kehr is the first deputy prosecutor in the Monroe County Prosecuting Attorney's Office. He says that his office is obligated to follow the law, but can place emphasis on certain areas.
"It's not that we ignore it but we place our resources in other places where we think the public appreciates us doing that, and that would be for instance, violent crime."
Kehr says many people caught with small amounts of marijuana qualify for Monroe County's pretrial diversion program, where they may be fined, required to attend drug and alcohol education classes, go through substance abuse treatment, or perform community service. If a person completes this, the prosecutor's office will dismiss the criminal charge. But, "a record that an arrest occurred, or that the charge was filed in court, will not be expunged or erased."
Kehr says this is often the approach that is taken with marijuana possesion cases.
Though it's not likely to happen soon, State Representative Pierce says legalizing marijuana in some form is not the divisive issue it once was. A recent WTHR and Howey Politics Indiana Poll says 73 percent of Hoosiers support legalizing medical marijuana.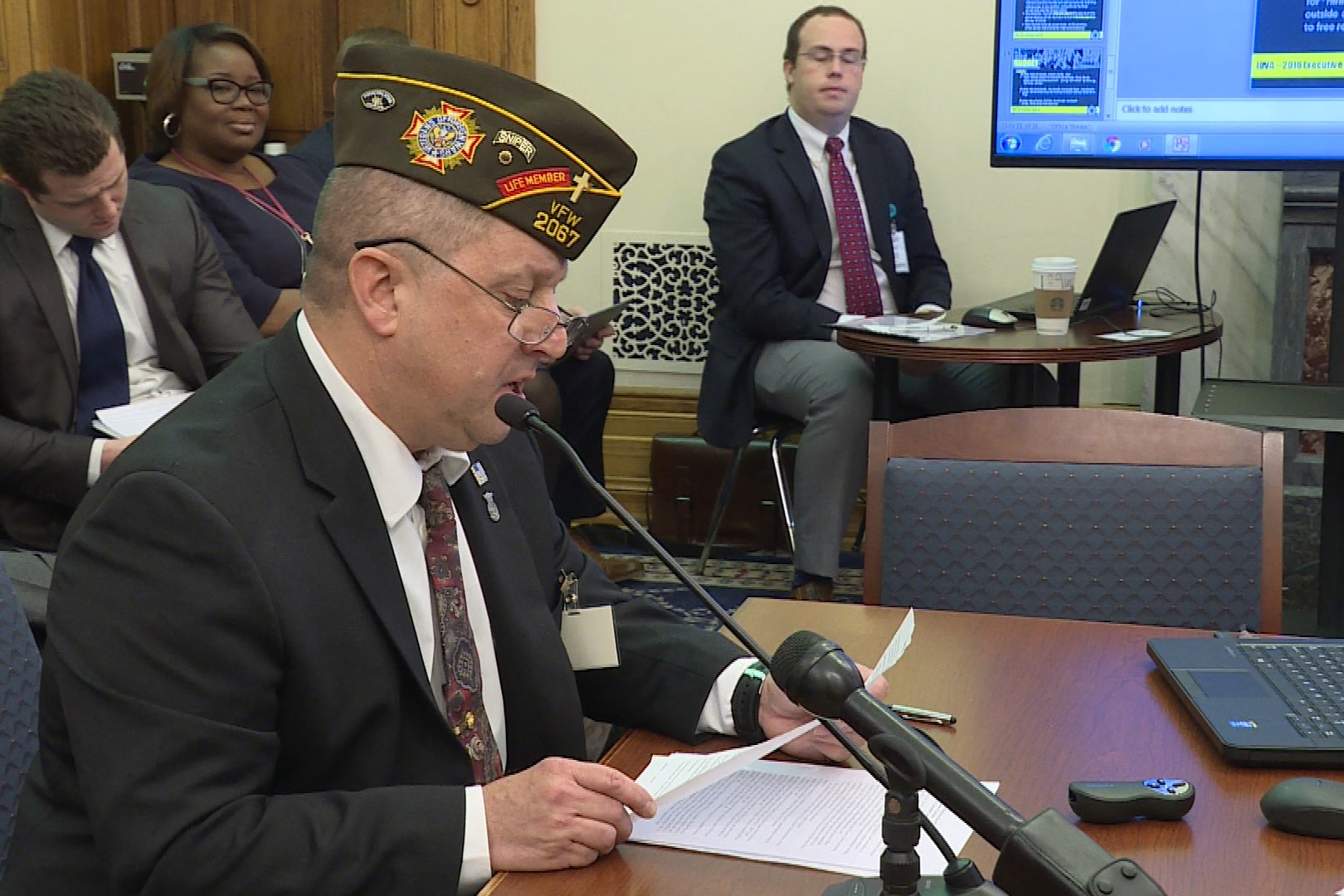 He thinks the assumption that people in college towns like Bloomington smoke more weed is a cliché.
"The dynamic is different. We're no longer in an age where it's a bunch of college town hippies trying to get their pot so they can get high," Pierce says."You now have veterans coming in a saying we think there's some medical benefits to this. You have a lot of mainstream a lot of conservative Republicans who are libertarian in their outlook saying hey if people want to use marijuana, why is the state kind of getting in the way of that?"
But as long as marijuana is considered a Schedule 1 drug at the federal level, Pierce says, Indiana's marijuana laws won't change, and thus neither will the city's.
Read More: https://indianapublicmedia.org/news/holcomb-says-he-tried-pot-in-college,-opposes-legalization.php
This story has been updated.