Joe Morris has been a Bloomington resident for over 40 years and is the father of four graduates from the Monroe County Community School Corp. He wonders what high schools are doing to prepare students who don't plan to attend college.
"Where is the school system looking to do more with this bunch that does not go to college?" he asked City Limits. "The student that gets through high school and enjoyed it, but doesn't want to go on to college? We need to get him into where it's not a stigma to be a plumber. It's not a stigma to be an electrician."
Most MCCSC students do go to college. The National School Clearing House says in the class of 2017, 80 percent of the students from Bloomington High School South and 75 percent of students from Bloomington High School North and the Academy of Science and Entrepreneurship attended a post-secondary institution within two years of graduation.
In addition, for the Graduation School, an alternative school within MCCSC, the number was 50 percent.
The Hoosier Hills Career Center is a key program for preparing students who choose not to go to college.
Center Director Christi McBride says it provides its students with the opportunity to qualify for high-paying jobs and also helps them avoid student debt.
She says students in apprenticeship programs or pre-apprenticeships through plumbers and steam fitters, pipe fitters, electrical unions, and other skilled trades can earn associates degrees free of charge.
"That's one of the wonderful opportunities our students have and another way for us to serve them," she says.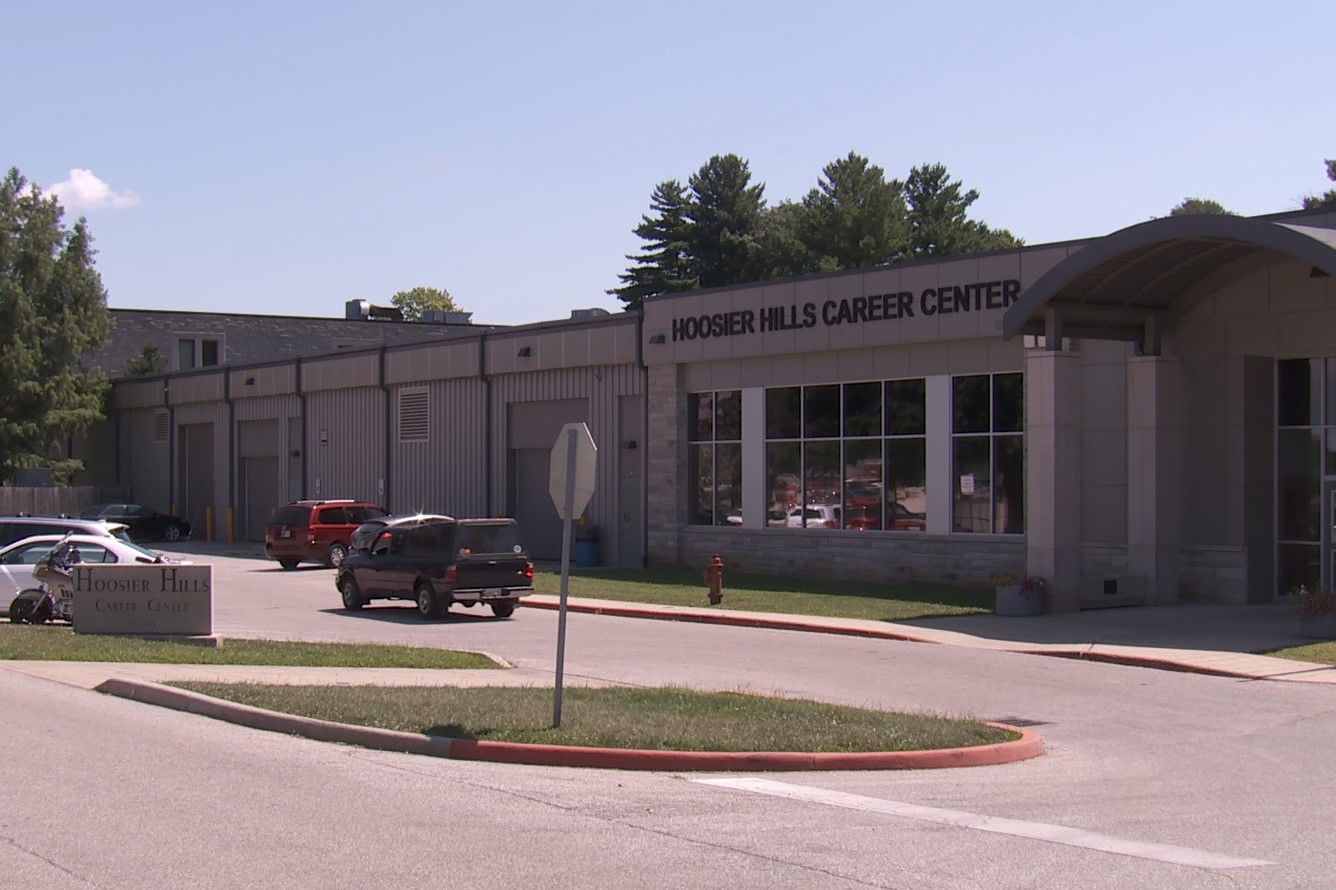 She says the center helps students break the barriers that may keep them from reaching their full potential.
The Hoosier Hills Career Center serves about 700 students from nine high schools in central and southern Indiana. It offers pathways that include agriculture, architecture and construction, education, health science, and manufacturing. These programs and others can lead to college, technical school training, or directly to the workforce.
The center may also act as an alternative for students who find it difficult to learn in a traditional classroom setting, providing hands-on learning experience, the opportunity to find what suits them best and a new environment.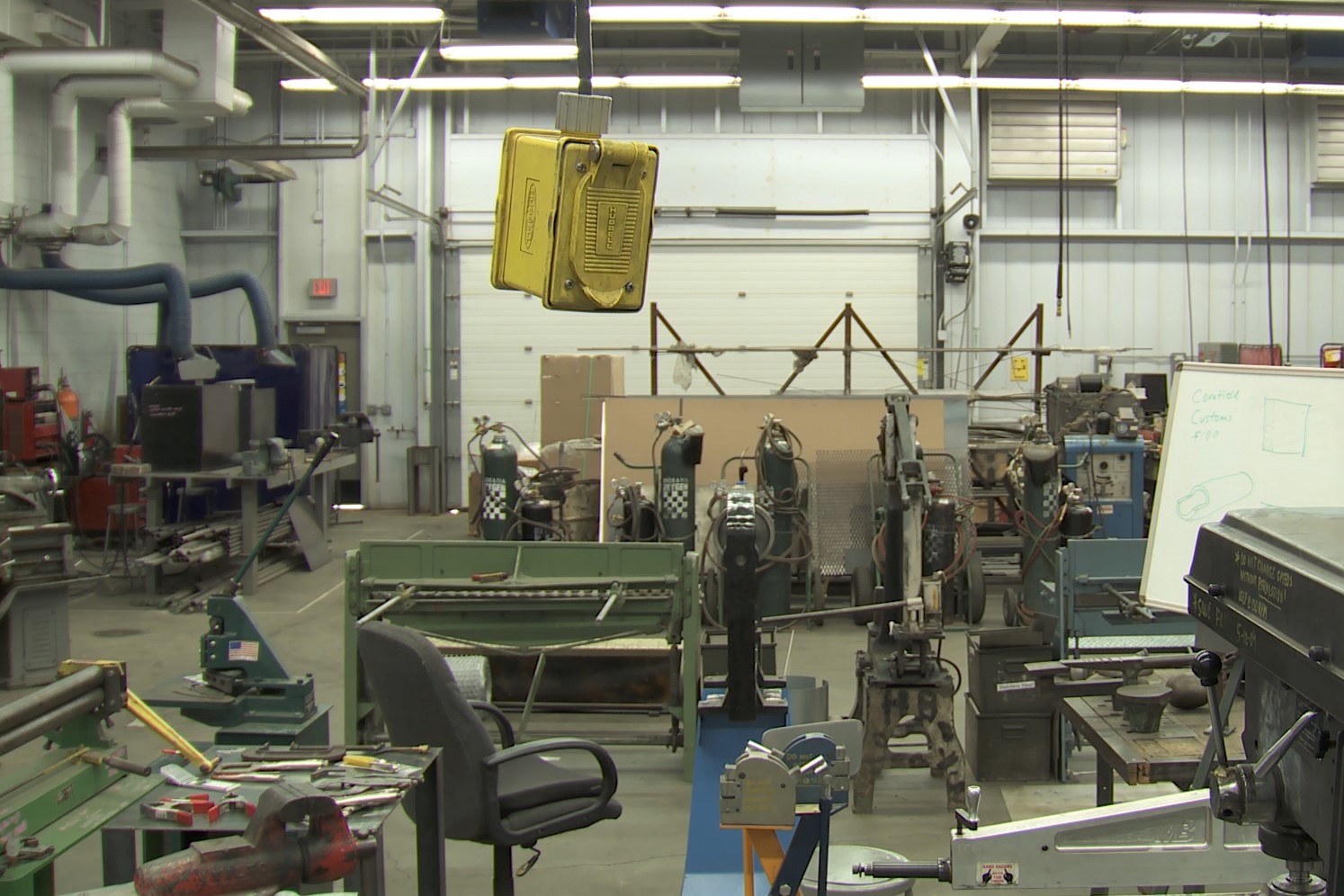 "You may not realize that you are really great with your hands in welding for instance," she says. "You have to have a steady eye and a steady hand to lay a bead in that welding class, but our students come out with a sense of pride in what they can accomplish, that they didn't get when they were in math class."
J.T. Jordan can relate. He's an Eastern Greene High School student beginning his second year in the welding program at the center.
"I've always been doing the mechanical stuff since I was younger," he says. "It's pretty nice to come here.  I go to school three hours a day and then come here. It's kind of like a break, but not all the time because I work harder here than I do in my other classes. It's kind of nice to quit using my head so much and start using my hands."
Jordan says he is already making money in the field, and that since welders are in high demand, work is not hard to find.
"When people find out that you can actually make things last, your name kind of gets around," he says. "People throw my name around, I guess. I mostly do parts on cars, and farm equipment, stuff like that. People will just call me, people that I have no idea who they are, and I go across town to weld things."
McBride says she is aware that college isn't for everybody, which is where the Hoosier Hills Career Center comes in. Many of the center's students have really important skills to hone.
"It's great if you have an availability to learn in different places, and actually discover what works best for you," she says.
Our community is changing, from closing businesses to traffic and road construction to affordable housing, and we see the impact of these changes all around us.
We want to know: What questions do you have about how the Bloomington of tomorrow will impact your work, your personal life, your community and your future?
Here's how it works: You submit a question you'd like us to explore about how Bloomington has changed over the past few decades, what you want to see for the city in the future and how ties with IU continue to shape the community.  
So: What do you wonder about how Bloomington is changing and how it impacts your life?
Interested in an ongoing conversation how Bloomington is changing? Join our Facebook group!