As part of our City Limits series, we answer the questions you submit. Recently, we looked into what governs having animals in public.
Bloomington resident Feray Baskin lives with her husband and 1-and-a-half-year-old parrot, Williemays, in a house on the B-Line Trail.
She says she's seen people bring dogs into businesses and walk them on the B-Line -- without leashes, in some cases -- which made her wonder about the rules for having companion animals in public areas.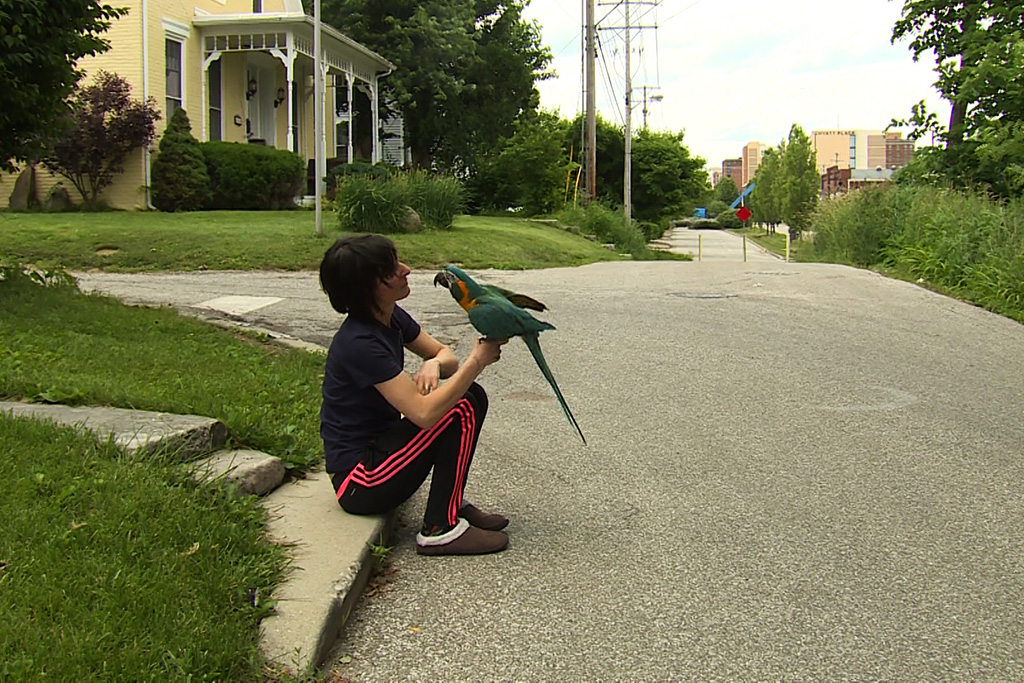 "I have a parrot," she says. "I do take him out when possible, when it's not too hot. So, I'm a little bit uncomfortable when I see dogs that are not on leashes. You know, especially because they look at my parrot and they're curious, which makes sense."
City ordinances say all pets, with the exception of cats, must be restrained by a leash in public. In addition, animals can't be a nuisance, which can mean excessive barking or other aggressive behaviors.
But Baskin says she doesn't think having the same rules for all pets makes sense. She thinks it is unethical to restrain an animal that can fly.
"You know, you can say, 'Oh, it's a dog with feathers, it's a cat with feathers, no.' They are very, very different," she says.
Williemays is her sixth bird and Baskin says he will be her last. She lets him exercise in her yard, and yes -- he is named after the famous baseball player.
"We do stay around the house, in the garden and stuff," she says. "He does flap his wings, that's enough for him."
She is not concerned about him flying away. She says she makes sure to be especially attentive to him if there is anything alarming nearby. 
Baskin says electric scooters on city streets alarm him: "I wouldn't say afraid, but skeptical about scooters because of the noise that it makes, so I have to be very engaged with him when he hears one coming."
Virgil Sauder is the director of Animal Care and Control at the Bloomington Animal Shelter. He says Baskin in completely within her rights to exercise her parrot without a leash when she is on her property. But those rights end when she's on public property.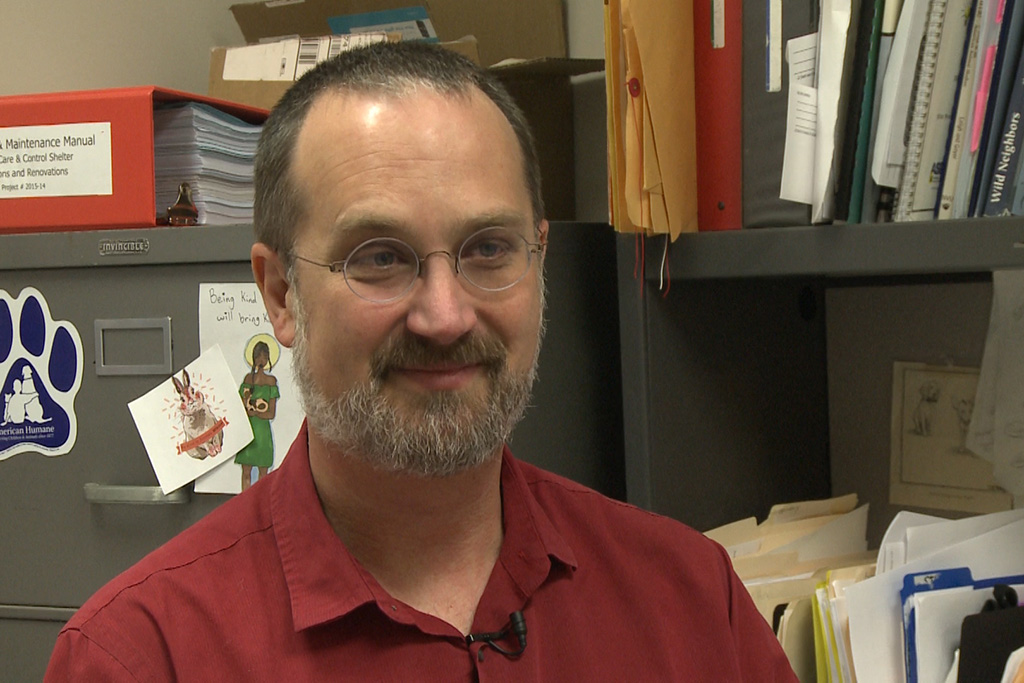 Sauder says the animal restraint ordinances are in place to protect all animals in public places, and Bloomington's rules are very similar other communities. 
"The reason we have confinement laws to kind of help navigate this stuff," he says. "You have a whole variety of animals, some of them get along with anything, and you have animals that are very selective. That includes dogs with birds or birds with dogs, all that. So having an animal properly restrained helps navigate that."
He says restraint and nuisance rules apply to service and emotional support animals as well. Service animals are typically dogs trained to do a particular task a person needs help with, like preventing an anxiety attack or opening a door.
Service animals are allowed in businesses.
Sauder says emotional support animals are different because they're not trained for any specific task.
"It's more of a general comfort to the individual," he says.
Registered emotional support animals can live in a home or apartment, regardless of the pet policy there. But they can't be brought into restaurants and retail stores.
Sauder says these regulations minimize uncontrolled situations between animals and the public.
He says people often report dog fights, where a friendly dog off-leash approaches an unfriendly dog that is restrained. 
"That person with their dog on-leash is doing exactly what they're supposed to do, and it's unfortunate that it's the friendly dog that gets bit," he says. "But again, it's not a controlled situation."
Sauder says in the case of birds, the restraint rules are important because not everyone knows how to handle them.
"Not everybody knows what to do if a large bird were to fly towards them," he says. "That is not something we deal with on a daily basis."
Baskin does bring Williemays out in public to socialize with people. She says she makes sure to warn people before they approach the parrot.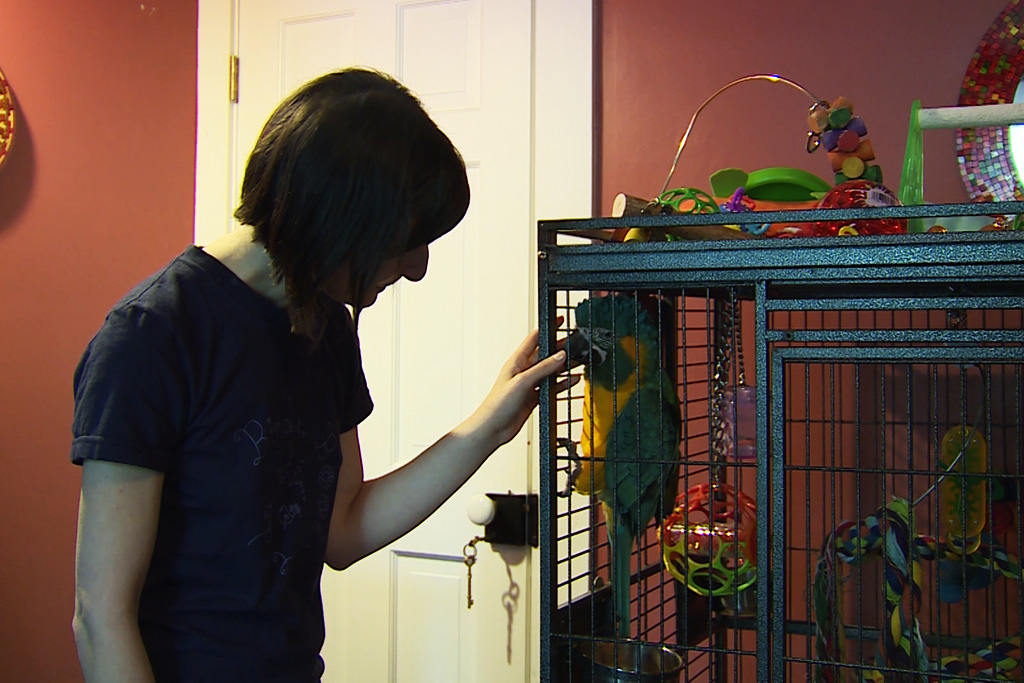 She says it is important for owners to pay close attention to their birds and to train them properly.
"It's all based on the owner, how they, I would say … work with them, but they all have a personality," she says.
Regardless of all the different types of animals in Bloomington, and their personalities, the city's ordinances require them to be handled the same in public.
Our community is changing, from closing businesses to traffic and road construction to affordable housing, and we see the impact of these changes all around us.
We want to know: What questions do you have about how the Bloomington of tomorrow will impact your work, your personal life, your community and your future?
Here's how it works: You submit a question you'd like us to explore about how Bloomington has changed over the past few decades, what you want to see for the city in the future and how ties with IU continue to shape the community.  
So: What do you wonder about how Bloomington is changing and how it impacts your life?
Interested in an ongoing conversation how Bloomington is changing? Join our Facebook group!