Since 1952, Vigo County has been on quite a streak. The presidential candidate that wins the west central Indiana county has gone on to win the presidency.  
It's a streak many locals take pride in, but close observers say the county's luck may be running out.
"Everything points to this being the year that that the streak would get interrupted," Max Jones Editor at the local Tribune-Star newspaper said. "But, you know, we've been saying that for a while."
In 1952, Vigo County voted for Adlai Stevenson—a Democrat from just across the border in Bloomington, Illinois.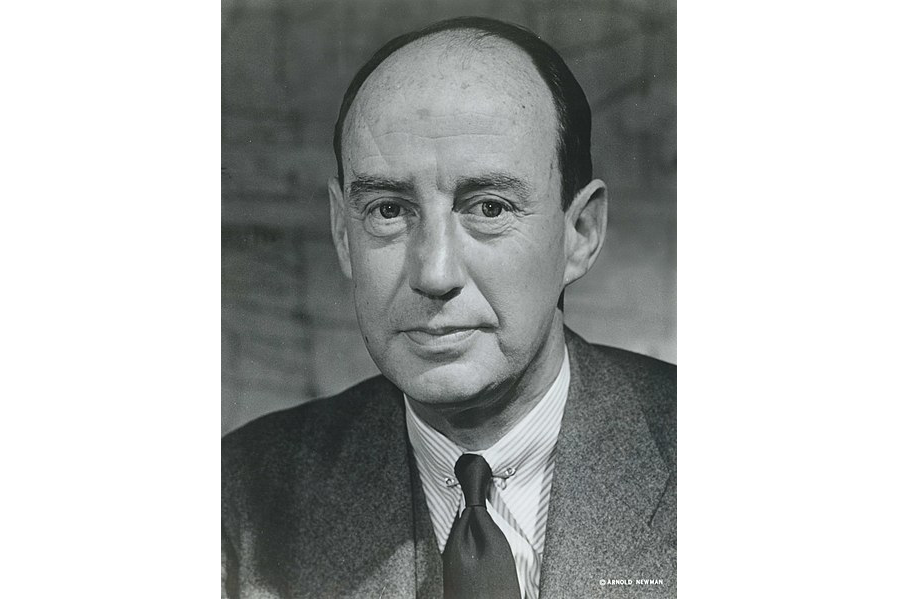 Ever since, the county has correctly picked each president.
Jones has been working in Terre Haute for 35 years. He and a reporter discovered the streak by accident during research for election features years ago.  
They decided to look at how counties in the paper's circulation area picked presidents—what they would find was shocking.
"This trend started to emerge," Jones said. "And each election I went by [and I] said oh my goodness. They went 25-30 years."
Jones says the streak continued. "Then I went another 20 and oh my gosh. It was it was incredible." He admits the story "made for some good copy in 1988."
It still does.
Outsiders Recongize Vigo County's Unique Relationship With Picking Presidents
"Next thing we knew, there were some academic researchers from around the country that started seeing Vigo County show up on these lists of bellwether counties," he said. "Before you knew it, I think we were the only one left."
That streak has caught the attention of political scientists such as Indiana State Professor Dr. Matthew Bergbower. He says there are a number of explanations for why the county has flipped from red to blue and back again.
"There is a good balance between Democrats and Republicans," he said. "That leads me to believe that we are an evenly divided county when it comes to partisanship."
The roughly equal number of Democrats and Republicans isn't the only reason through.
Bergbower believes peripheral voters could be credited with swinging Vigo County. He says the 20 percent uptick in votes during a general election routinely swings the county. Peripheral voters tend to be more independent and less invested in politics. Instead, Bergbower says these voters tend to be more invested in political culture.
"A national political culture could be concerned about terrorism and look for candidates who shares that concern and national political culture could be concerned about an economic recession."
Bergbower says voters show these concerns and vote for the candidates they feel will accomplish the task: "[A] peripheral voter probably is more independent."
Local Residents Recognize Streak, Differ On 2020 Predictions
Those swing voters concern Ashleigh Kehoe. She was born and raised in Vigo County and currently attends Indiana State. 
She's supporting Democrat, Joe Biden. However, not everyone in her family is. Kehoe's grandmother, who declined an interview, offered her a Donald Trump mask to wear before our chat.
"Historically, we have voted for who wins," she said. This year, she believes Trump will win Vigo County. 
"On campus, there's been issues with getting enough places to vote and enough machines to vote," she said. "So I know the last election the lines were hours long and people had to go to class and leave."
Those challenges and other oddities can have a significant impact on whether a county is colored blue or red come election night. 
But polls are leading experts to believe the streak could soon be ending. Bergbower predicted it to end in 2016 and is doing so again this year. Like Kehoe, he expects Vigo County to stay red in 2020, while predicting Biden to win the presidency.
"Anything's possible, but at the moment, I just don't see it," he admits. "Over the past four years, I haven't seen enough change in [Trump] or our county. There's not a sudden influx of people in our county—the demographics haven't changed."
Bergbower credits the county's streak more on luck than traditional bellwether characteristics.
"Vigo County misses on a lot of those metrics," he said. "So things like education attainment, race and diversity, average age, average income, we are not necessarily like the nation on most of those metrics, if not all of them."
No one truly knows whether Vigo County's prediction streak will end, but everyone says they'll be watching on election night.