Posts tagged Riley Children's hospital
April 1, 2016
Remembering James Whitcomb Riley's Greatest Prank
The man known as the 'Hoosier Poet' is also one of Indiana's most famous pranksters.
July 9, 2013
State Emergency Plan Enhances Existing Child Care Protocols
Disaster preparedness guide adds to what child care providers already have in place.
August 23, 2012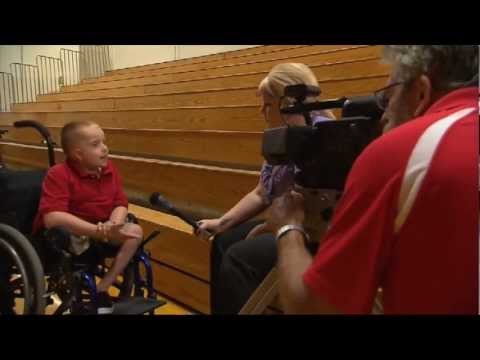 Bloomfield Boy Selected As Indiana Ambassador
A Greene County boy is honored at an all-school assembly by the Riley Children's Foundation.