Posts tagged Polar Bear Plunge
January 1, 2015
Watch: Hundreds Participate In Bloomington Polar Bear Plunge
The 11th annual polar bear plunge was held in Bloomington today.
January 1, 2013
Swimmers Take The Polar Bear Plunge At Monroe Lake
Hundreds of people braved the cold to take a dip into the lake to ring in the new year.
January 3, 2011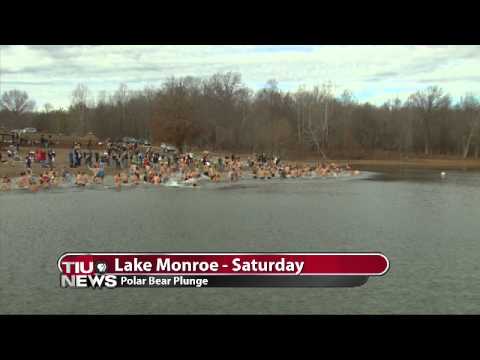 Polar Bear Plunge Draws Record Crowd
More than a hundred plungers brought in the New Year by diving into the freezing water at Lake Monroe.