Posts tagged pedestrian safety
March 19, 2013
Input Sought For Long Term Transportation Plan
The MPO will hold a meeting April 1 at Bloomington's City Hall to gather more input from residents.
August 16, 2010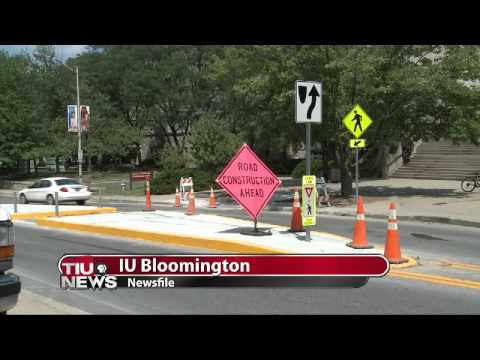 New Pedestrian Islands Debut for Start of School Year
City construction crews and Indiana University officials are gearing up for the new school year with the introduction of new pedestrian islands on campus.
November 25, 2009
Task Force to Recommend Changes in IU Pedestrian Policies
A fatal pedestrian accident on the IU's campus in September has caused renewed discussion about how to safely merge pedestrian and vehicular traffic.