Posts tagged IU Health Center
December 23, 2015
Clinton Vows Alzheimer's Cure, IU Studies Diagnosis Options
Experts say increased funding and awareness could help people here at home.
February 25, 2011
Planned Parenthood Could Lose All Federal Funding
Planned Parenthood may lose all it's federal funding if House Bill 1205 passes, forcing many Hoosiers to seek reproductive health care elsewhere.
November 17, 2009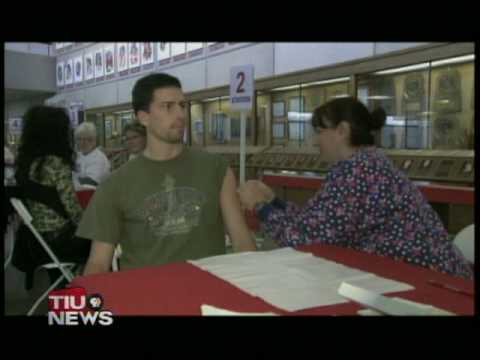 IU Gives First Round of H1N1 Vaccinations
Those who registered for the first day of IU's online H1N1 vaccine reservation system received their doses on Monday at Assembly Hall.