Posts tagged grimes lane
January 27, 2012
New Upland Brewing Expansion Move A Matter Of Economics
Officials at Upland Brewing Company in Bloomington say their decision to move to a new location on the west side of town is saving them money.
November 11, 2010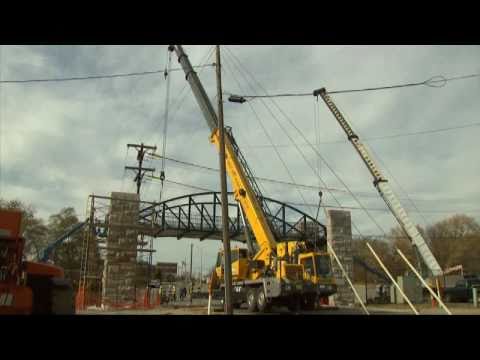 Crews Install Pedestrian Bridge Above Grimes Lane
The B-Line Trail project in Bloomington is on track to be completed ahead of schedule. Crews today installed the pedestrian bridge above Grimes Lane.