Posts tagged Fraternal Order of Police
August 23, 2012
Former Indy Public Safety Director Named Spokane's Top Cop
Straub left the Indianapolis force earlier this month after a number of disagreements with outside groups.
April 27, 2012
Indianapolis Public Safety Director Resigns
Frank Straub clashed with the Fraternal Order of Police over his blunt call for reform in a department he says has a long history of lackadaisical standards.
May 15, 2009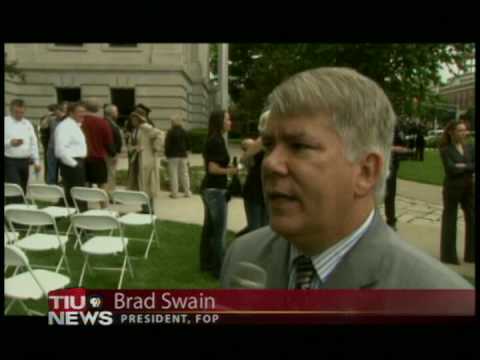 Fallen Officers Honored at Peace Officer Memorial Day
Today, six fallen officers were honored at the Monroe County Courthouse including the most recent Deputy, Sarah Jones, who died last October.