Posts tagged CWA
August 9, 2011
IU Faculty Speak Out On McRobbie Raise
Some faculty and staff at Indiana University are speaking out about the McRobbie pay raise.
August 19, 2010
IU to Raise Salaries Three Percent
Indiana University employees are set to receive a salary hike if a proposal before the school's trustees finds approval Friday.
February 13, 2009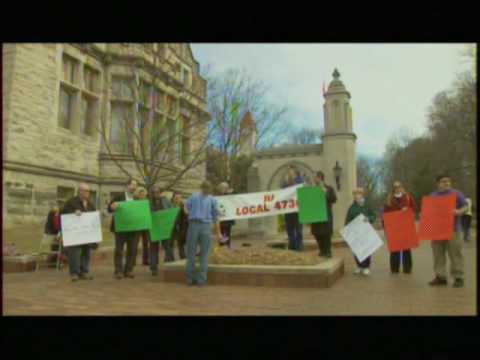 CWA Wants IU Support Staff Pay Increase
The CWA contends recent raises do not keep up with the consumer price index.