Posts tagged Community Orchard
May 17, 2012
15,000 Person Event Venue One Concept For Switchyard Park
Other concepts for the park include a dog park, a splash pad, basketball courts, bocce ball courts, wooded walking trails, and community gardens.
October 12, 2010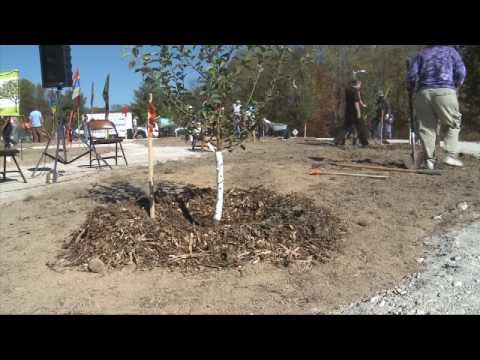 Bloomington Community Orchard Becoming A Reality
Bloomington's Community Orchard is becoming a reality. Dozens of volunteers gathered this weekend for the first tree planting day.