Beavers have caused at least one tree in Switchyard Park to topple over after eating around its base, but city officials say it's not a widespread problem.
The picture of the felled tree recently sparked discussion in a Bloomington Facebook group. 
Steve Cotter is the natural resources manager with the Bloomington Department of Parks and Recreation. He says various parks in Bloomington have experienced issues with beavers in the past, like Miller-Showers and Twin Lakes Sports Park. 
Beaver activity isn't always a big deal, depending on the area it occurs, Cotter says. Activity is considered a problem if the area is already lacking in vegetation or if beavers are damaging property.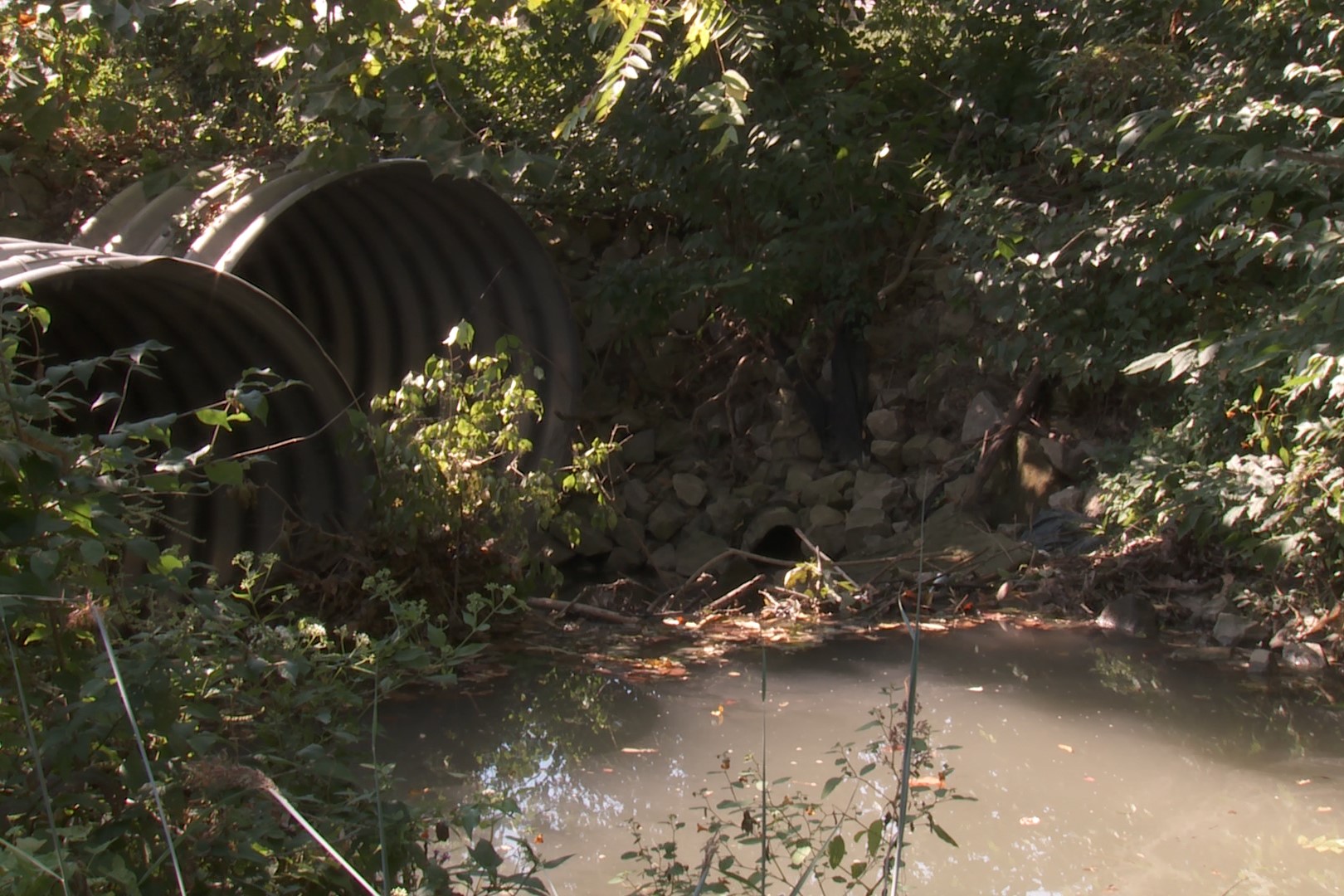 "Basically, it's a beaver trying to build dams and make ponds in areas where it interferes with either a road or recreational activity that it becomes a problem," he says.
In areas like Griffy Lake Nature Preserve and Leonard Springs Nature Park, the Parks Department will leave the beavers be.
"In some places, it's perfectly fine," he says. "They're part of the ecosystem and there are enough trees and it's neat for people to see them. People really enjoy when they're out canoeing at Griffy, seeing the lodges and watching the beaver swim."
He says the Parks Department will sometimes put wire around the base of trees in areas where beavers are present.
Other times, they'll set traps to catch beavers and then move them to another area that is more remote, like Leonard Springs.
Before developing Switchyard Park, there was a beaver population in the area. But the city didn't relocate any.
Cotter says that because of the high amount of human traffic in the area, he'd be surprised to see much beaver activity going forward.
During Switchyard Park's development, the Parks Department daylighted a part of Clear Creek, meaning they raised part of it that went underground.  Cotter says this will make it more difficult for beavers to dam the area.