A bill that would expand the use of police drones is moving forward at the statehouse.
Indiana is one of several states that requires police to obtain a search warrant before putting a drone in the air, unless it's an emergency.
A Republican representative says his legislation would create additional exceptions.
But, some question if it's necessary.
Proposal Widens Exceptions For Search Warrant Requirement
When Noble County Sheriff's Deputy Brandon Chordas puts a drone into the sky, he gets a perspective his department didn't have before.
"It's cut the amount of time we're spending at the scene down considerably," he says. 
The department uses the technology for everything from trying to find a missing person, to taking photos of a crime scene. And, most of the time, they don't have to get a search warrant before flying the department's drones.
"Most typically we're deploying our drones in relation to a pursuit or searching for a suspect under what's known as exigent circumstances," says Deputy and Chief Pilot Shafter Baker. "And, basically for the lay person that would be an emergency." 
Indiana law stipulates first responders need to get a search warrant before deploying a drone, unless it's an emergency situation.
But a proposal at the statehouse aims to change that.
Representative Robert Morris' (R-Ft. Wayne) bill would create more situations where police can fly a drone without first obtaining a search warrant. They would no longer need one if they're safeguarding the public at a public event or place, or collecting evidence at a place where there's no reasonable expectation of privacy.
Morris says in one case out of Ft. Wayne, police didn't obtain a search warrant before taking pictures of a crash site because they wanted to restore traffic flow as quickly as possible.
"In court currently if you do not have a warrant to shoot those pictures they throw all the pictures out," he says. "They could not use those in court."
The Ft. Wayne Police Department is in favor of the changes. Lt. Jon Bowers says the current law is flawed because it requires a warrant to fly a drone when police wouldn't need one otherwise.
"If I have a camera and I'm standing on a public place and I'm taking a picture of a crime scene but Sen. Morris wants to fly a drone for me and he wants to put it up in the air, he needs a warrant but I don't," Bowers says. 
Some Question Whether Changes Are Necessary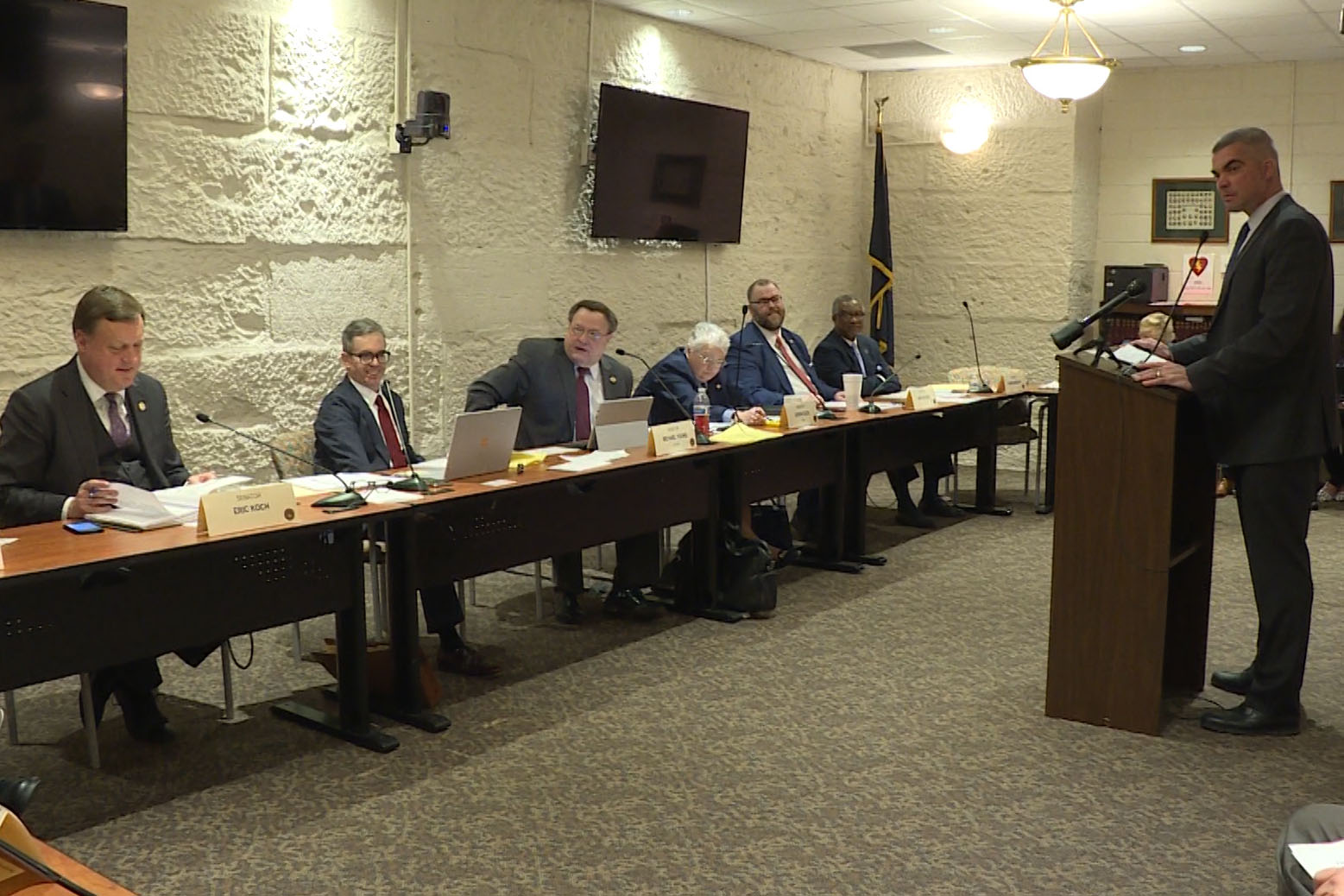 But, the Indiana Public Defender Council has concerns about privacy. The agency worries if the proposal passes, the legislature could relax the requirements even more in the future. 
"The terms of this bill are troubling, but they're not onerous," says Mark Carnell, legislative liaison for the Council. "They're not throwing it wide open to law enforcement. However, it is creating more incremental exceptions to a strong, statutory scheme that was put in place in 2014. And, the concern is more incremental exceptions would follow it."
While the bill moves forward at the statehouse, deputies with the Noble County Sheriff's Department say they don't see the point of the legislation.
They don't think the proposal makes any changes to what's legal under current law.
"It does not make my job any easier than it already is, nor does it make it any more difficult," Baker says. 
In fact, he'd like to see the bill fail. Because he thinks existing law is strong enough.
"It simply says that if you don't have an exigent circumstances, you are required to get a search warrant," he says. "And, for me, I believe wholly in the Constitution. And, I don't believe that police officers should be pushing the bounds of the Constitution, so I am very comfortable with the fact that the law requires a warrant."
The bill passed a Senate committee this week 7-1.