Temperatures will increase in the next few days due to the recent sunny skies and drier air, with highs reaching 86 by Saturday, 90 on Sunday, and peaking at 91 on Monday. Conditions will reflect summer-like heat. Lows are anticipated to increase from the lower 60s to the upper 60s throughout the next week. Temperatures will return to normal seasonal temperatures by Wednesday, with highs in the lower 80s.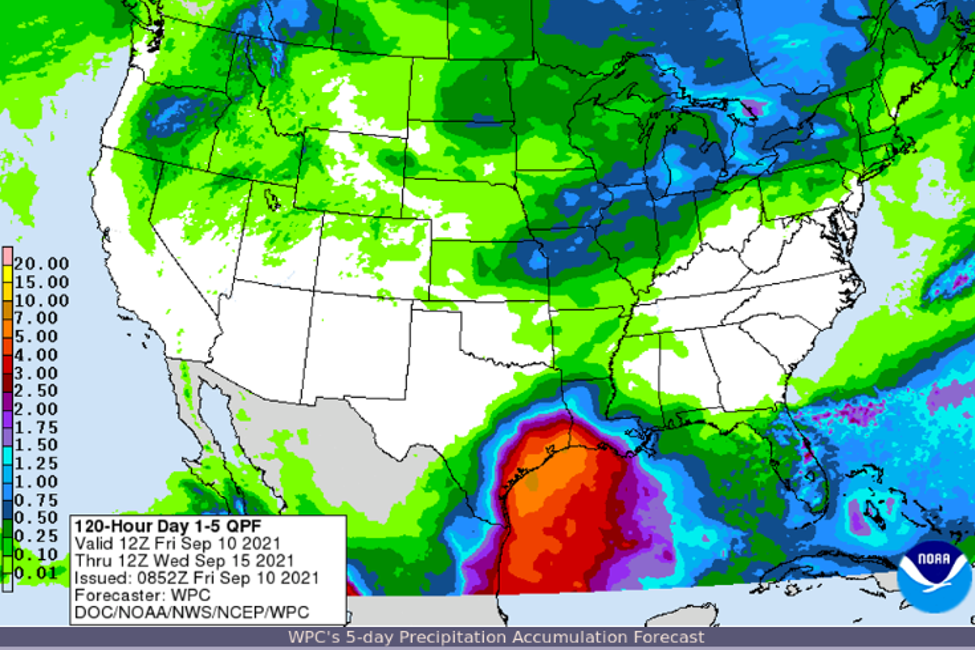 Precipitation is not expected through the weekend, but small chances for showers and thunderstorms begin on Tuesday and will last through Thursday. Less than half an inch is expected for south central Indiana by Wednesday afternoon. 
Summer of 2021 was tied for the 29th warmest on record and the 21st wettest on record at Indianapolis. Temperatures this summer were, on average, nearly 1.5 degrees higher than normal, with averages around 75.5 degrees, up from the normal 74.3 degrees. August tied for the 12th hottest August for central Indiana since 1871.
This summer was also slightly wetter than normal for south central Indiana. Locations including Bloomington, Terre Haute, Shelbyville, and the Indianapolis airport experienced, on average, about three inches of increased rainfall. Precipitation averages were 15.8 inches overall this summer, up from the normal 12.6 inches. June was tied for the 13th wettest month for central Indiana.
According to the NWS, the official outlook for the fall season indicates a greater chance for above normal temperatures, and nearly normal precipitation. In Indianapolis, the normal fall temperature is 55.6 degrees, and normal precipitation is 9.81 inches.