As the number of COVID-19 cases continue to climb, some communities are trying to be proactive to help their already strapped health systems, but are their efforts too little too late?
The influx hospitals were preparing for in the spring is occurring now. New cases, hospitalizations, and the state's positivity rate are surging.
Business owners aren't on the front lines, but feel the pain.  
On a quiet afternoon in Columbus, restaurants surrounding the courthouse square usually have their tables filled, but as temperatures dropped so did the business.
Cory Parker owns the Columbus Bar—it's been in business for eighty years. When the pandemic first began, he was forced to lay off all twelve of his employees. 
He doesn't miss the days where he oversaw finances, took orders, cooked them, and cleaned up afterward. Parker worries if the virus isn't held back, he could experience more of the same.
He's since hired a few back, but worries a surge in new cases will force more difficult decisions.
Parker's entire business model has changed. Before March, he says the restaurant and bar averaged one Grubhub food delivery order per day, now most days delivery accounts more than 50 percent of business.
He's noticed some folks are becoming more hesitant to venture out as cases surge and the temperatures drop.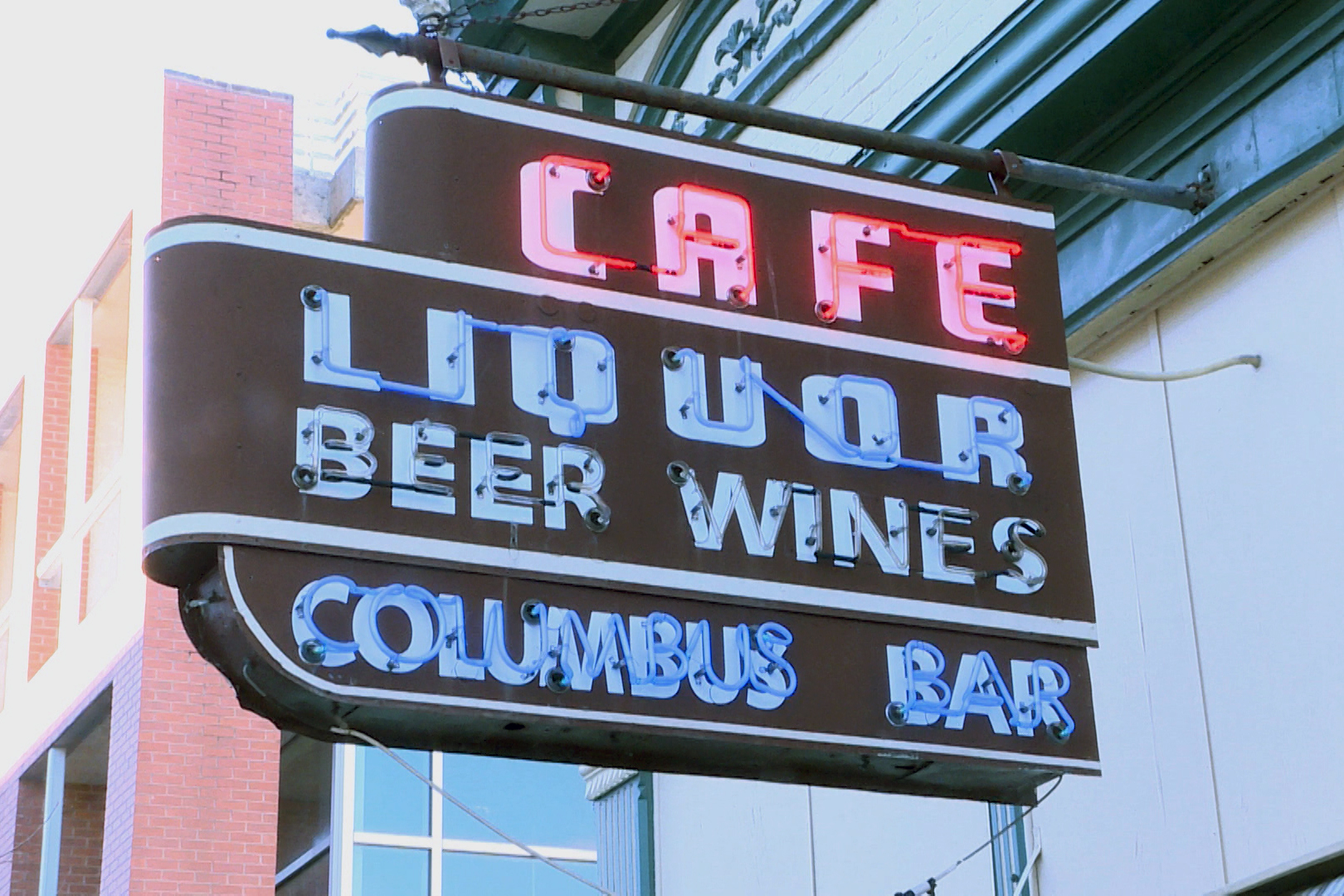 "Over the summer, a lot of our business was all patio. We have people come sit out here all afternoon," he said at a high-top table wearing a Hawaiian shirt and shorts.  It was a chilly afternoon, but Parker with a red bandanna said he didn't mind sitting outside. "Now that it's gotten cold and nights coming early, we just don't see that."
Parker understands the restrictions and supports them. He—just like many economists—says science-backed public health restrictions have not harmed his business—the coronavirus has.
"I don't want this pandemic to continue," he said bluntly. "I think maybe we should have been stricter in the beginning. Now we're just kind of dragging it out," he admits. Despite supporting new restrictions he implores help from Congress is needed. "If we're going to continue with these restrictions there needs to be some actual help for people."
Reversing Re-Opening A Week Before Indiana, Bartholomew County Saw Few Options
More restrictions are likely. Bartholomew County rolled back on its re-opening plan before Indiana did.
The county-imposed capacity limits in dining rooms and bars, moved schools to virtual learning, and closed some public spaces.
Dr. Brian Neidbalski is Bartholomew County's Health Officer and a local physician.
"We think we've reached our limit for telling people to wear the masks and to physical distance properly," he admitted. "We've kind of reached a roadblock with that, and now we're left with these more restrictive measures." 
Niedbalski is part of local task force that includes representatives from government, healthcare, public health, and the local chamber of commerce. The collaboration here seems to be working better than in other parts of the state.
Columbus Regional Health—the local hospital—regularly shares capacity updates and the data painted a grim picture.
"That's kind of the reason we went back to the 4.5," Niedbalski said. "It's more of a wakeup call."
The hospital has little capacity now. They're caring for twice as many patients with COVID-19 than they were in March.  
"Really our wave is still the first wave," Hospital spokeswoman, Kelsey DeClue said. "The Midwest didn't really see—especially rural communities didn't really see—the heightened numbers that the coastlines did."
Last week, the hospital joined a growing number across Indiana limiting certain elective procedures and triaging care.
"The storm has not stopped, it's just even intensified more," DeClue said.
Statewide Fears About Hospital Capacity
The challenges Columbus Regional and other health systems face now are far different than they were in March and April. With greater positivity in communities, health systems worry they won't have the staff to care for all of the patients.
Brian Tabor is the President at the Indiana Hospital Association. He says he's very concerned about hospitalization trends across the state.
"It's picking up for everybody," he said. "I think, given the numbers that we've seen, in just a couple of weeks, I doubt there's going to be much capacity anywhere in the system."
With cases continuing to climb across Indiana and the Midwest, it's likely the strain on healthcare systems will continue. Health officials are expecting this exponential rise in cases to continue for weeks if not months.
On Friday, the number of Hoosiers hospitalized in ICUs with COVID-19 surpassed all other causes combined.
Even though Bartholomew County was one of the first in the state to rollback re-opening, officials here say even more restrictions could be on the horizon.
"As of right now, gyms are still open full capacity," Niedbalski said. "That's probably something we'll be looking at.  And, we're continuing to have conversations with the faith-based community as far as attendance and in church services as well. That's a concern."
The state opted to exclude faith-based gatherings from restrictions despite growing evidence they've contributed to outbreaks.  
Additionally, despite continued pleas for Hoosiers to do the right thing, Governor Eric Holcomb, State Health Commissioner, Dr. Kristina Box and other senior officials did not offer additional restrictions.
Those decisions aren't backed by public health data and a growing number of business owners like Parker are supporting additional restrictions if it means ending the pandemic sooner.  
He says he's willing to do everything he can to slow the spread, but needs some help.
He had a message to policymakers—none of which he thinks are looking out for small business owners like him.
"You need to look at the small guy, you need to look at the people," he said. "Big business is going to make it. Walmart is going to keep getting business. Amazon is going to do great. It's the little guy you've got to worry about now, because if we're not here there is no America."
Despite broad bipartisan support, talks of a second economic stimulus have stalled in Congress.
For the latest news and resources about COVID-19, bookmark our Coronavirus In Indiana page here.