According to an Associated Press report, teacher resignations and retirements are increasing in five states, including Indiana. The report says fears of returning to the classroom during the COVID-19 pandemic are fueling the increase.
"I miss it already," said former Bloomington High School North teacher Steve Philbeck.
Philbeck taught world history and ethnic studies at North for 24 years, but left his position just a few years short of retirement because of concerns about the COVID-19 virus.
The Monroe County Community School Corporation started the school year online, but within a few weeks transitioned into in-person learning.
"I hold no grudges about it. People are trying to do what they think is best for them and for our community, and I'll assume that's what they're doing and we move forward, but they will have to move forward without me," Philbeck said.
Philbeck, who is 65 and in good health, is worried that being around children may put him at risk. Studies show children who have coronavirus may not immediately show symptoms.
"We have this thing in education called, always take the safest route, to me it seemed like we needed to wait until January, let's do a semester online," Philbeck said.
During a school board meeting September 22nd, Monroe County School Corporation Assistant Superintendent Dr. Andrea Mobley said 72 teachers have resigned or retired between last school year and the beginning of this school year, that's up slightly from 70 teacher departures the year before.
"We've had one retire since in person instruction started this year, and then we've had 8 others that moved or resigned for various reasons, to go to other school corporations, one person was military," Mobley said.
Mobley adds that another teacher who resigned did so because her spouse took a job out of state.
A Department of Education spokesperson says the agency isn't tracking data on how many teachers have resigned or retired since districts statewide have returned to the classroom.
READ MORE: MCCSC High Schools And Middle Schools Return To In-Person Classes Monday
Indiana StateTteachers Association Vice President Jennifer Smith-Margraf said the added stress of having to teach students during the COVID-19 pandemic is making life hard for teachers.
"We have reports from around the state that a lot of teachers and classrooms are being asked to do double duty, so they're asked to teach face to face, and then they have a group of students who are learning virtually," Margraf said.
Smith-Margraf said there was already a teacher shortage but COVID has exasperated the problem.
"We are hearing that there are pretty significant substitute shortages across the state, which is going to continue if we have the flu season like we did last year," she said.
READ MORE: Teacher Departures Leave Schools Scrambling For Substitutes
The Monroe County Community School Corporation established a Metric Committee to set a specific COVID19 threshold for school closures.
If the COVID-19 positivity rate averages 10% during a 7 day period, the committee could order all students to resume online learning.
Philbeck, who also coached basketball and did play-by-play for BHSN basketball games, said he will miss being around students and seeing them succeed.
"I loved teaching my classes and I dearly loved being in that school building and I loved Bloomington north high school."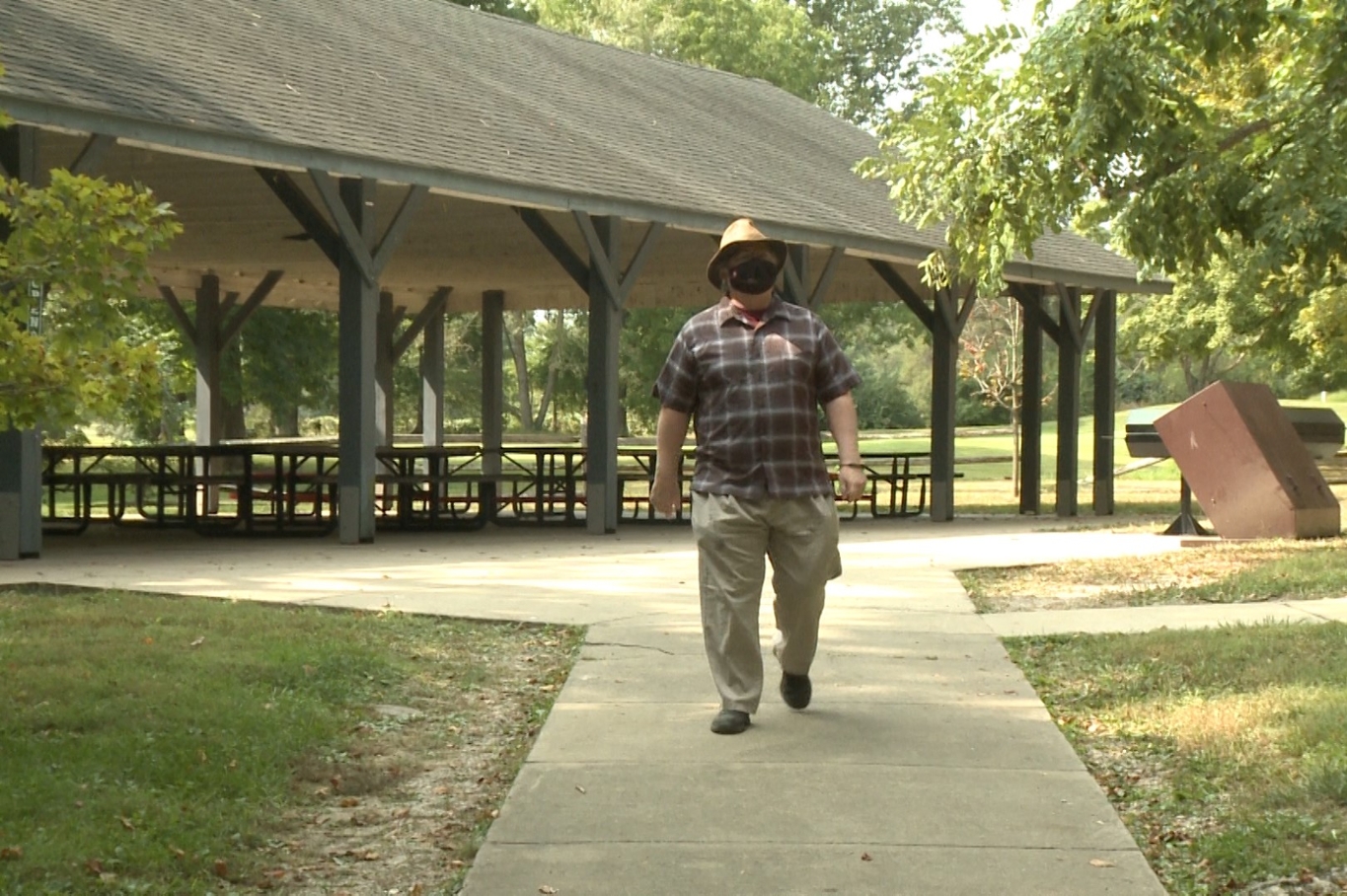 The day he announced his retirement, Philbeck was almost brought to tears by the hundreds of well wishes he got on his Facebook page, many of his friends and former student said they were shocked and saddened by his departure.
"Things don't always go the way you planned, and sometimes you have tough decisions to make, and ultimately when it comes down to it, you make the best decision for you."
 For the latest news and resources about COVID-19, bookmark our Coronavirus In Indiana page here.