Scattered autumn showers are expected the first week of October due to an incoming low pressure zone slowly making its way into Indiana and bringing cooler air and rainfall. High chances of rain begin Saturday morning and are predicted to linger through at least early Monday before lowering to 40 percent chances from then on through Thursday. Less than an inch is possible by Sunday morning, and less than two inches in the next seven days.
Temperatures are also decreasing throughout the next week, with a high today of 81, down to 74 by Sunday, and finally leveling out at nearly 72 degrees after Monday. Lows will hover in the mid-to-lower 60s into the weekend before sinking into the upper 50s by Monday evening.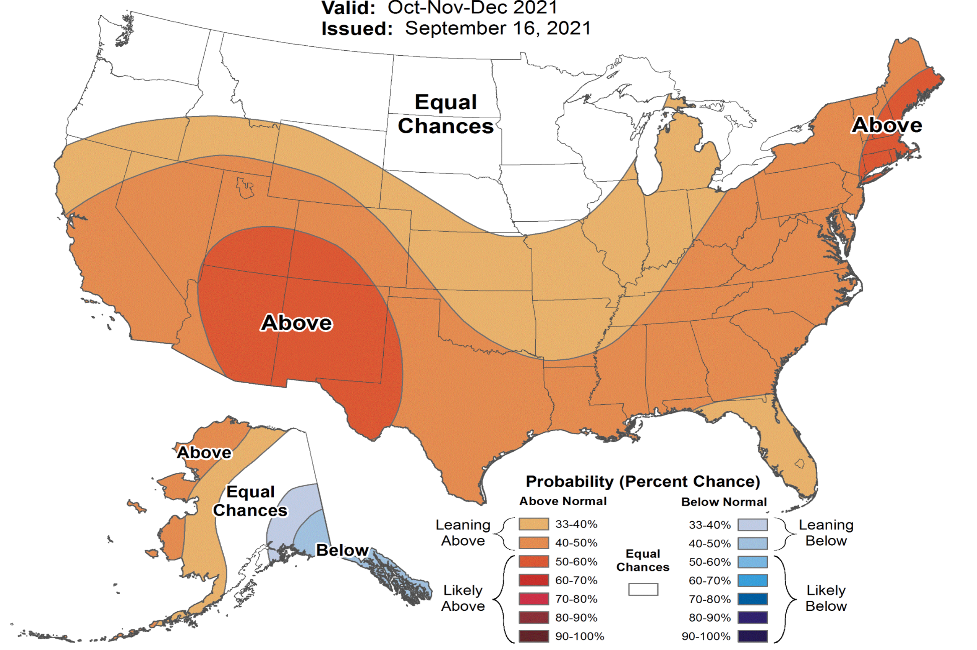 According to the Quarterly Climate Impacts and Outlook for the Midwest Region, NOAA forecasters are predicting an "increased likelihood of above-normal temperatures" for the remaining quarter of the year. Precipitation likelihood will remain at equal chances for most of the Midwest, including Indiana, during this period.