As a pastor at Seventh-day Adventist churches for nearly 20 years now, Melvin Matthews has gotten accustomed to doing a lot of driving. 
"It's a bit frustrating for me to spend more time actually traveling than ministering," he says after two services and over 100 miles on the state highways in southern Indiana.
During an average week Matthews estimates he travels nearly 200 miles. Mostly between the four churches he's responsible for pastoring. Many of those miles are spent with his wife of 28 years, Carol, in their red Subaru Forester. Today, she's handling the driving.
"We were downtown Chicago sitting in a blues bar," she recalls. "[and were] talking: 'I think I'd like to go back to church,' and he was like, 'Really? Me too!' So that was our decision."
Both Carol and Melvin Matthews grew up in the church, but say they lost touch with it for a time. Melvin, is a former Lieutenant Colonel in the U.S. Army. He served over twenty years as a combat medic beginning in Vietnam when he was drafted.  
The pair have lived in five states. Carol says she'd be content with a move or two less.
"Let's see we've been in Texas, New Mexico, been in Alaska and back to New Mexico and back to Alaska," he says with a smile. "We've been in Oklahoma and now we're here in Indiana."
While it is more common for Seventh-day Adventist church pastors to travel, it's a trend that's developing across the country.
Mark Chaves is a professor at Duke University who studies religious trends in American congregations.
"About half of rural churches have a full-time clergy person compared to about three-fourths of urban churches that do," he says. "More clergies that work in rural churches also serve other churches."
In 2006, 18 percent of rural churches had a primary pastor that served another church. The most recent data, compiled in 2012, showed nearly one in three rural churches shared their pastor with another congregation.
Service Day
Matthews starts his service days before 7:00 a.m.. Seventh-day Adventist Churches worship on Saturday, and that means Matthews is usually up around six to start preparing. Today he was up a bit earlier reading scripture.  
After sharing a cup of coffee—he takes it black—he and his wife leave the house at 7:30. The sun is just beginning to rise.
His first stop: Cedar Ridge Seventh-day Adventist Church in Paoli. It looks exactly how you think it might. A small, white church propping up a small steeple with an American flag out flying out front. It breaks up the cornfields on the quiet countryside.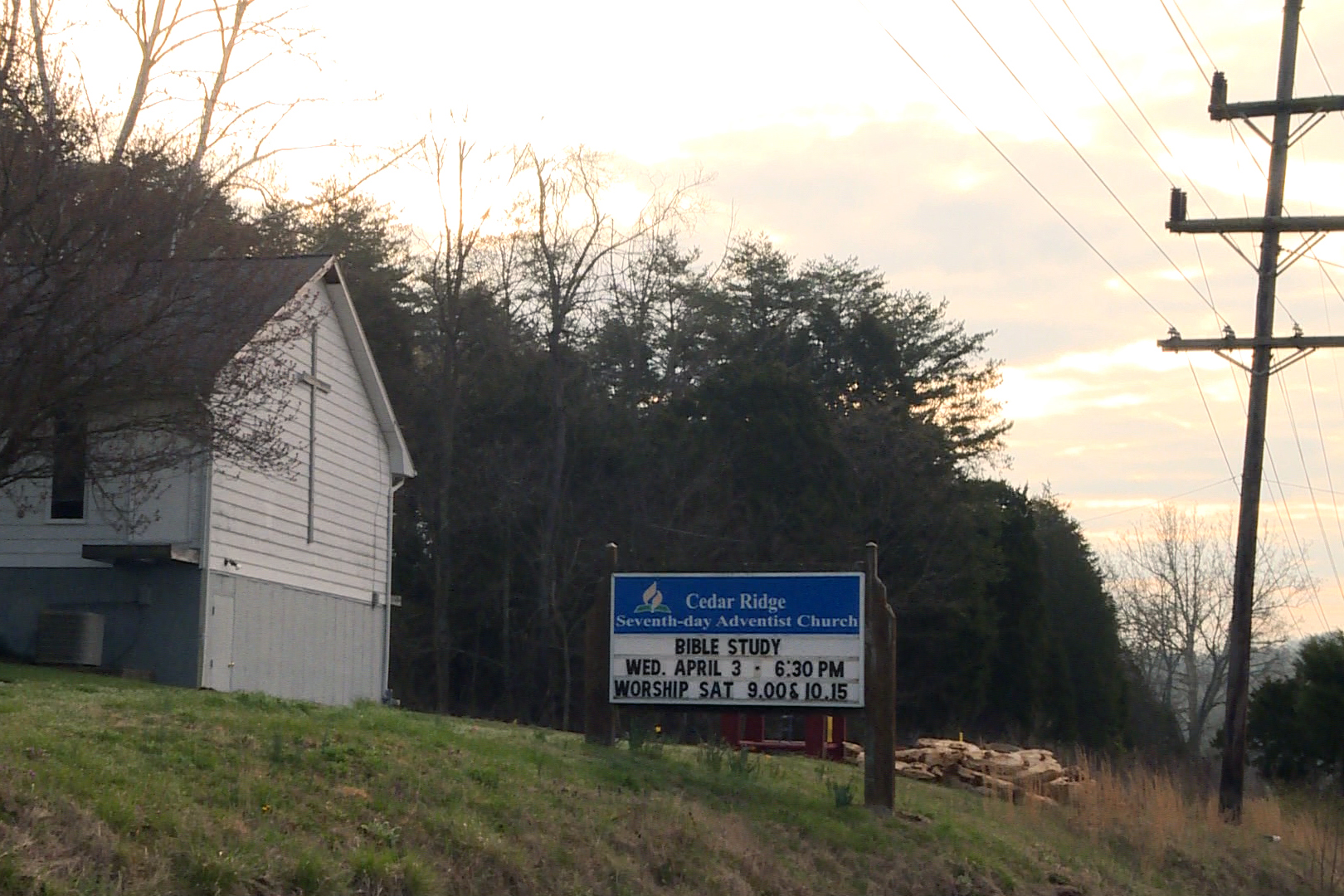 By the time Matthews, most people call him Pastor Mel, and his wife Carol arrive, the sun is rising and the dew is starting to evaporate off the grass and wildflowers.
Upon entering he's greeted by a small, yet welcoming group of parishioners who keep this church running when Matthews can't be physically present.
There's a spot in the service for a children's message, but today there weren't children in the congregation. Fewer than a dozen adults were scattered in the pews.
As the sermon wraps up. Matthews walks down the aisle—occasionally stopping for a hug and kind word. His schedule forces him to leave before the service is over.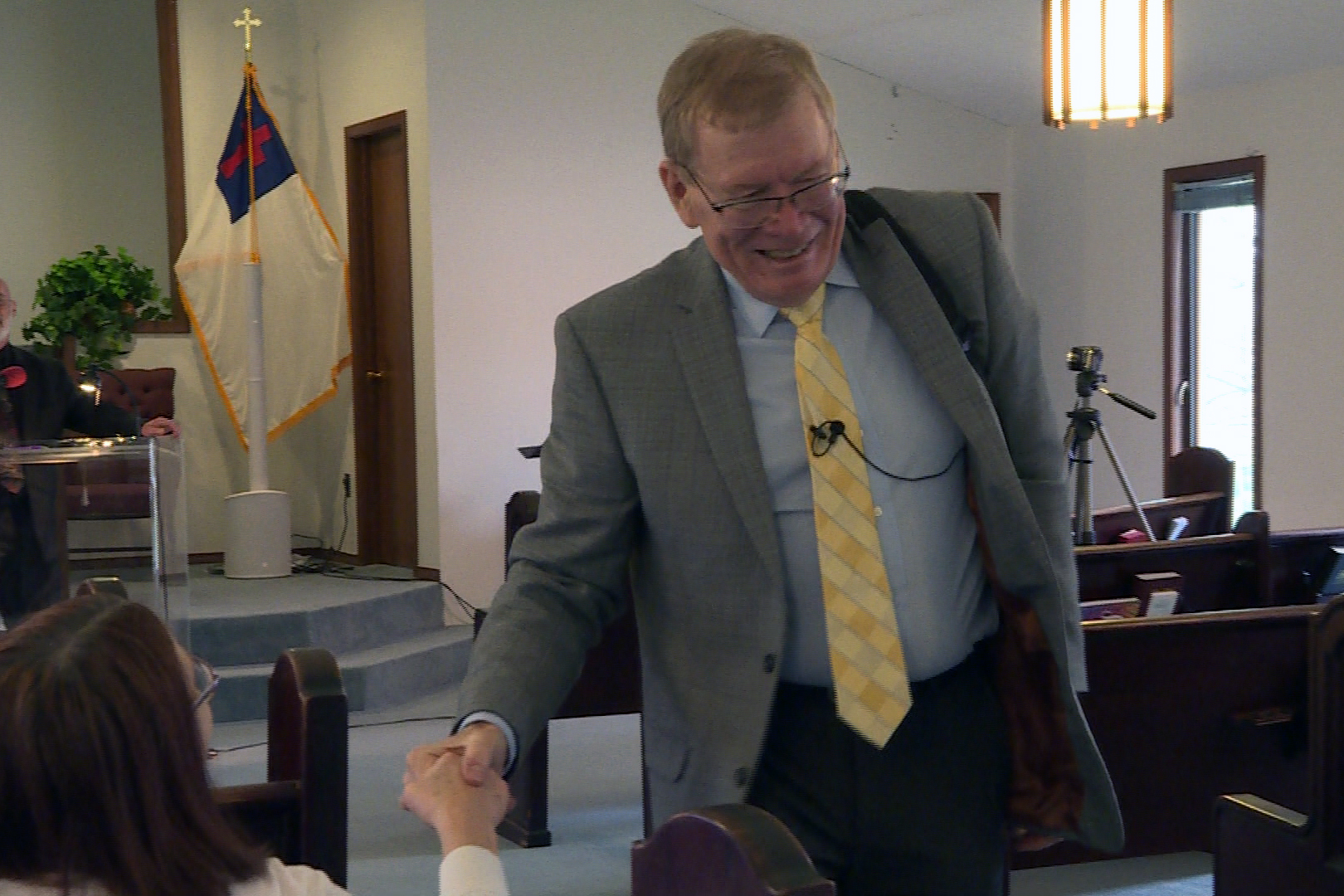 The two of them get back in the car and drive the 31 miles North to Bedford. By the time they arrive, bible study is wrapping up and the service is about to begin.
Brad Conner is the Head Elder at Bedford Seventh-day Adventist Church. He says they've never had a full-time pastor dedicated to their church.
"The bigger churches—yeah they have one pastor, but in the rural churches like we are we ain't never had a pastor that was here," he says. "We've always had pastors that had two, three churches, four."
Bedford Seventh Day Adventist Church was a bit more fortunate this Sunday. Seven children participated in their children's message. Conner says membership here is around 100 and has stayed consistent in recent years.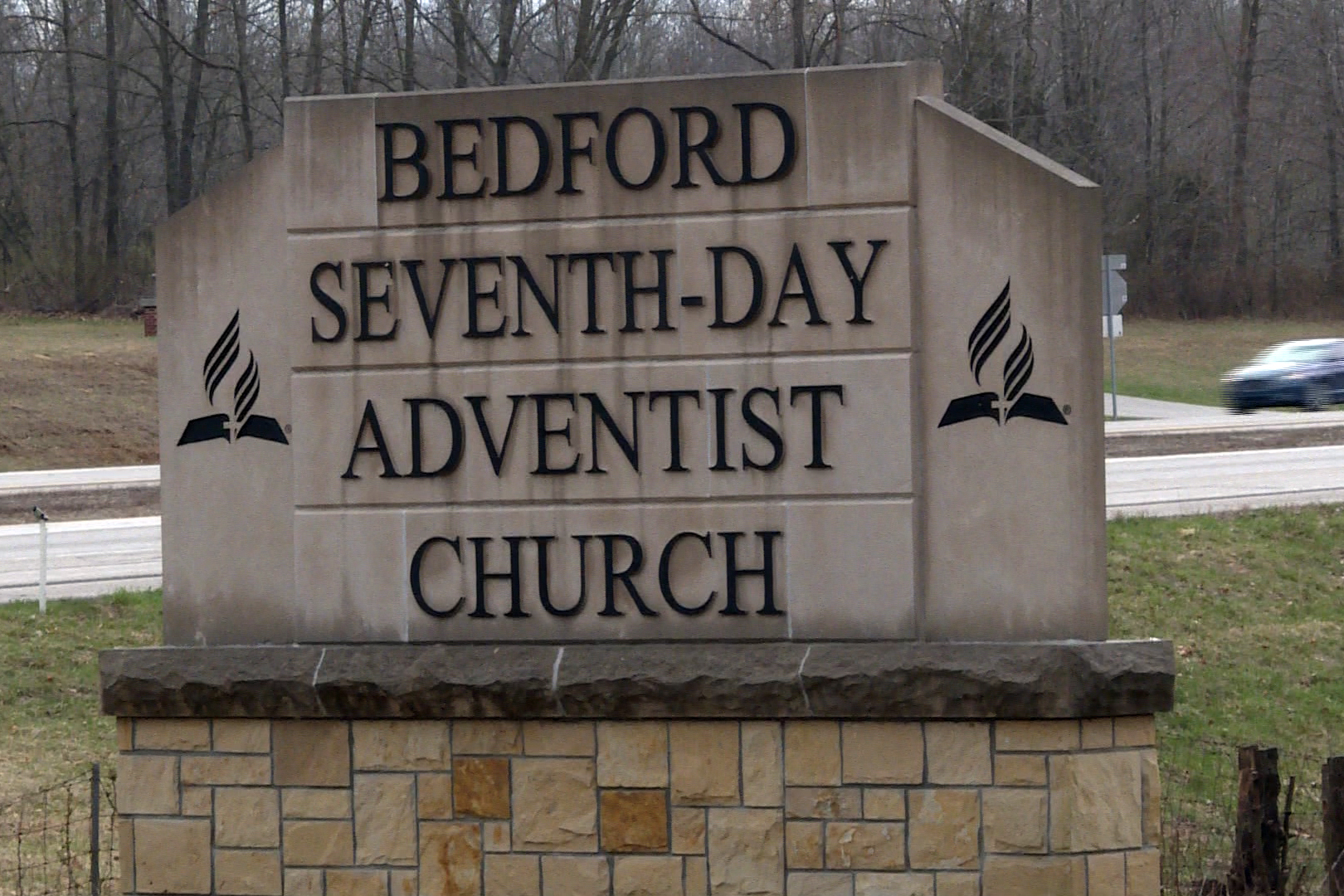 But, that doesn't mean the aging population isn't of concern to some of their younger members.
Brandon Keller is one of the only high school students here, he says he looks forward to being a leader here.
"It worries me sometimes, because there's not a whole lot of youth in the church," he says. "I am one of the only people that will grow up in this church unless we bring other people in I am going to be one of the only people leading this church."
Conner says it takes everyone to make sure things don't fall through the cracks.
"As elders of the church we do pick the slack up," he says. "We do the everyday running of the church.  Pastors—they can't do it all. It's the lay workers that has to pick the slack up and go out into the communities and visit the sick. We all work together on it."
Matthews says he wishes he could be a member at each of the churches he pastors. He credits them for creating a welcoming community that many churchgoers say is vital to maintaining a sense of connectedness.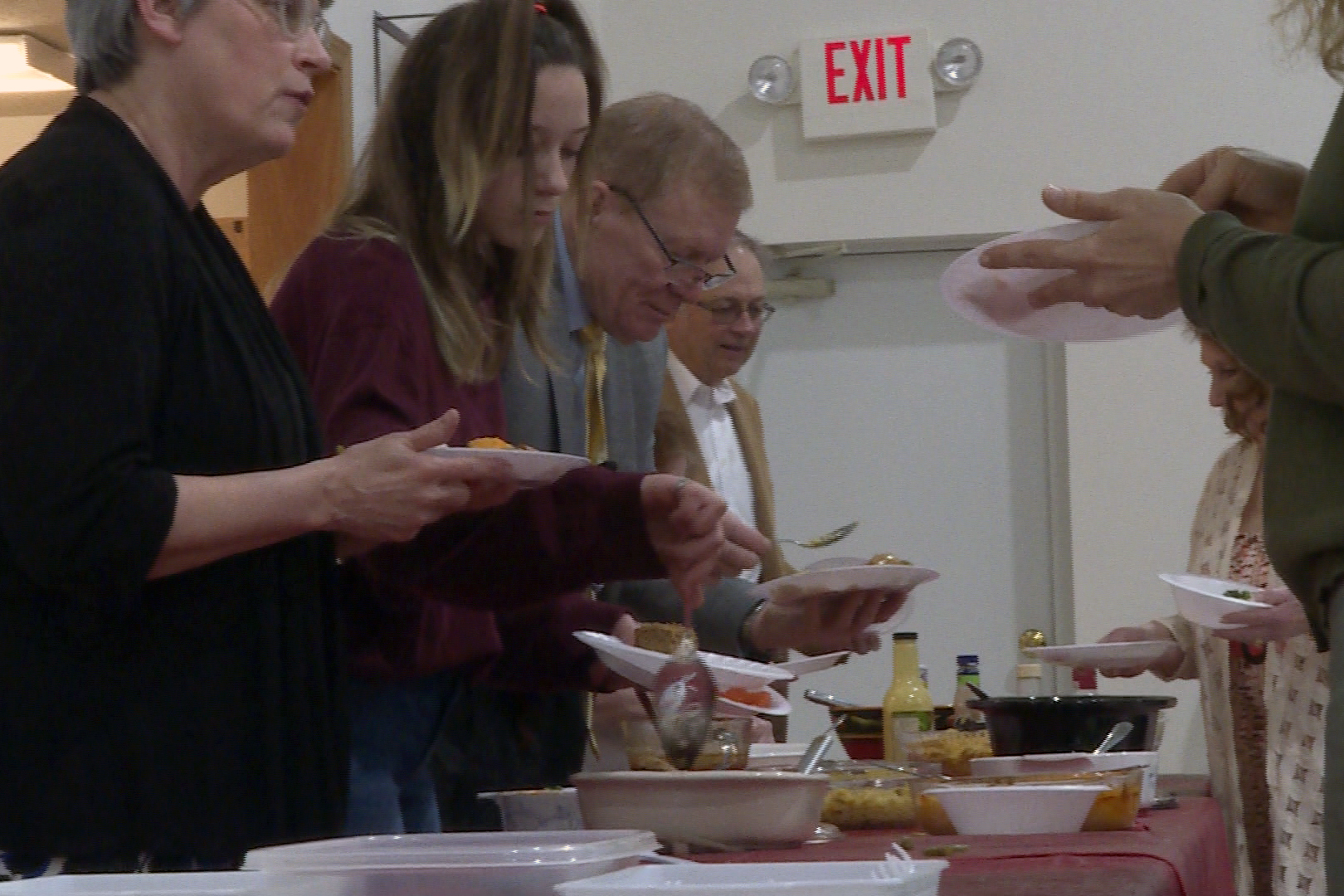 "In the small church with a couple of exceptions I think it's a closer-knit bunch of people," he says. "Whether it's weddings or funerals and just getting together and fellowshipping and have some social events that go on it's just really nice that they feel the normal flow of their church life is continuing and they just depend on it and live from it."
And that's something Conner agrees with too.
"The best part about my church? It'd have to be the people," he says. "You've got all these different people coming together worshiping and it's like a family."