People are using words like crisis, unprecedented and disaster to describe the situation many Midwestern farmers are in this year.
The United States Department of Agriculture estimates over half a million acres in Indiana are unplanted thanks to the wet spring. And that number is expected to rise.
Numerous industries that rely on agriculture are having to change the way they do business.
Seed Providers Prepare To Ship Back Unused Product 
That includes Jeff Demerly.  
"It's very rare to have this barn with much product left of anything so most of the corn, and boxes are all sent back," he says.
Demerly owns a seed and fertilizer provider in White County. Usually this time of year, he's cleaning out his storage barn, but this year is different.  
He still has dozens of pallets of corn seed that was supposed to be planted over a month ago and bags of soy beans are stacked nearly to the ceiling. Today, he's moving them and preparing the seed to be sent back to the manufacturer so he won't be out the cost—just the profit he would have made on each bag.   
When famers can't get into their fields to plant, they don't need to buy seed or fertilizer. 
"It basically made us develop plan A, plan B, plan C, plan D," he says. "Sometimes we were on plan E or F with a lot of inventory, management, and moving stuff out the door."
When looking at the fields here in White County, he points out the crops don't look great, but better than he's seen across much of the state. He clearly points out which crops were planted and when. Much of this field has been replanted thanks to flooding.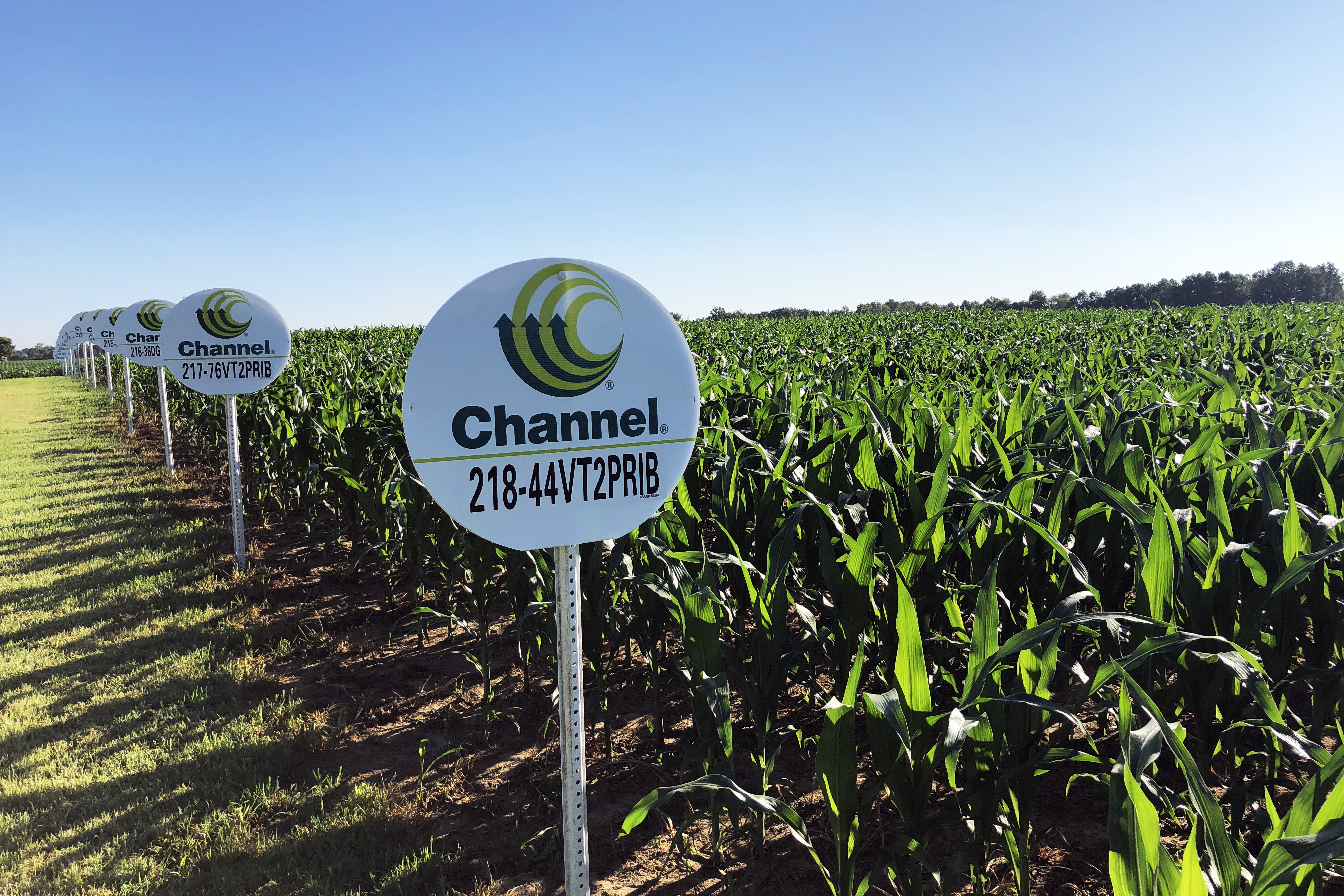 Now it's a waiting game – Purdue University's Center for Commercial Agriculture Director Jim Mintert says crop yields will almost certainly not be as good as usual because of the delays farmers endured trying to get their crops in the ground.  
He says that will impact ethanol plants, grain elevators, and livestock operations later this fall that all rely on grain.  
"The dominant impact is on farmers and the secondary impact is on those input suppliers," he says. "But as you point out, a number of those input suppliers do more than just sell the good. They actually help in terms of providing equipment. In some cases, providing someone who actually comes out and applies an input to a field."
Weather Throws Wrench Into Field Treatment Plans
Those suppliers include Joshua Pollert, the Spray Manager for Ag Max Helicopter in Sellersburg.
"Everything we do in our business ultimately relies on the farmers," he says. "Basically the fields were too wet. The corn either got too tall or it was still too wet to get over the top with the ground rig, so they had to call in the aerial assault in order to just get the normal job done that normally is pretty easy."
He says this spring's wet weather has forced his company to abandon its usual timelines. While business increased earlier in the season thanks to farmers using the helicopter to do work they'd normally do themselves, it has slowed in recent weeks.
"Ultimately long term now that we're starting to spray, I think our numbers will be impacted negatively just because there are fewer fields planted," he says. "Acres are drowned out, and I really think acres are going to be down."
But more than just businesses that sell to farmers will be impacted. Mintert believes the communities that rely on agriculture will feel the effects too.
"Rural communities, main street is going to be affected in the sense that as people pull back you're going to see some impact on for example retailers and non-ag businesses in rural communities," Mintert says. "That's probably not going to be the case in the major metro centers obviously as you move around Indiana."
If there's a bright spot, it could be that the average consumer won't see much of an impact on their grocery bills. Prices aren't expected to increase significantly. That's because the past several years farmers have produced more grain than what the market can absorb.