While Indiana has seen an upward trend of COVID-19 cases and state positivity rates, Indiana University's mass testing has pushed Monroe County's percentages in the opposite direction.
The Indiana State Department of Health reported Monday 24 new positive cases and no new deaths in Monroe County, increasing the county total to 2,846 cases while the death toll remained at 37.
The county averages about 25 cases a day — opposed to 95 cases averaged in mid-September.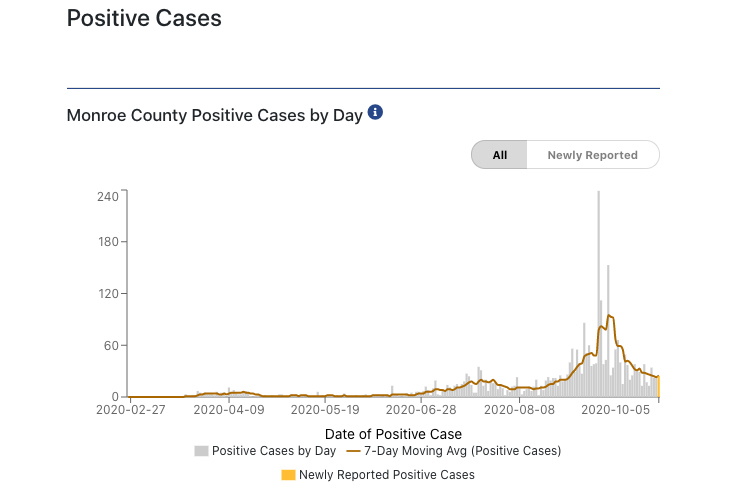 Source: Indiana State Department of Health
The county has administered 90,792 tests on 47,768 individuals with a 1.4% seven-day positivity rate. On average, the county reports over 1,300 tests a day, nearly 1,000 more than reported daily in July before IU began move-in, mitigation and symptomatic testing.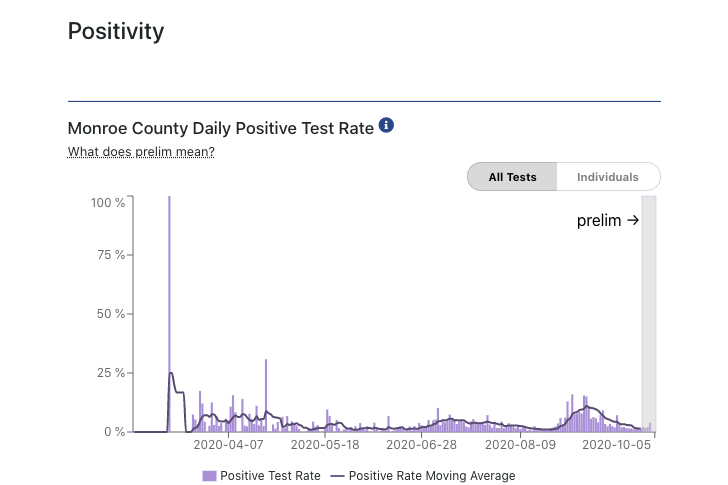 Source: Indiana State Department of Health
Dr. Aaron Carroll, director of surveillance and mitigation for IU's COVID-19 pandemic response team, said in an email he believes the university's testing constitutes a large portion of all of Monroe County's tests.
The county's current seven-day rate only accounts for the 32% of the county population that has been tested. As IU administers more tests with the intention of testing every student on campus at least once a week, more negative test results will continue to decrease Monroe County's all-tests positivity rate even if the majority of the county remains untested.
Across the state, the ISDH reported 990 new cases confirmed Oct. 4 and Oct. 5 and 30 new deaths that occurred between Sept. 25 and Oct. 5. These additional numbers increase the state totals to 126,946 cases and 3,484 deaths. The state has conducted 2,198,785 tests with a 4.9% seven-day positivity rate.
COVID-19 hospitalizations continue to increase with 1,138 Hoosiers hospitalized due to the virus.
For the latest news and resources about COVID-19, bookmark our Coronavirus In Indiana page here.