Mooresville resident Debbie Seib remembers her first time in a beehive. It was a date with her would-be husband that was making the opposite of a good impression. 
"When he first told me, 'Oh I have hives, let's go get in them.' I'm like I don't think so, I don't think that's something I want to do."
Against her better judgement, she went in and hasn't left since.
"You get used to it and you get passionate about it and you start loving the bees, so when you do that you're just hooked. We always say you get stung by the bee." 
And stung she was. She and her husband, Mike, quit their day jobs to pursue beekeeping full time. Together they now have around 150 hives.
"In the summertime, there can be up to 60,000 in a double deep hive. It's not as many as you think. I mean, a lot of people who aren't beekeepers say 'Oh my gosh there are millions of bees.' There are never millions of bees in a hive."
The Seibs travel across the state training other beekeepers on how to take care of their hives and sharing best practices. 
They make their money running a pollination service. Many crops rely on bees, and keepers like the Seibs who run a pollinating business take their bees to areas that require more than what is naturally available. Orchards, greenhouses, and other plant-based businesses rely on them.
"We do not take our bees outside of Indiana, so all of our bees go to pollinate Beasley's and some of the other orchards that are around," she says. "We also have hives that go all the way up past Lafayette."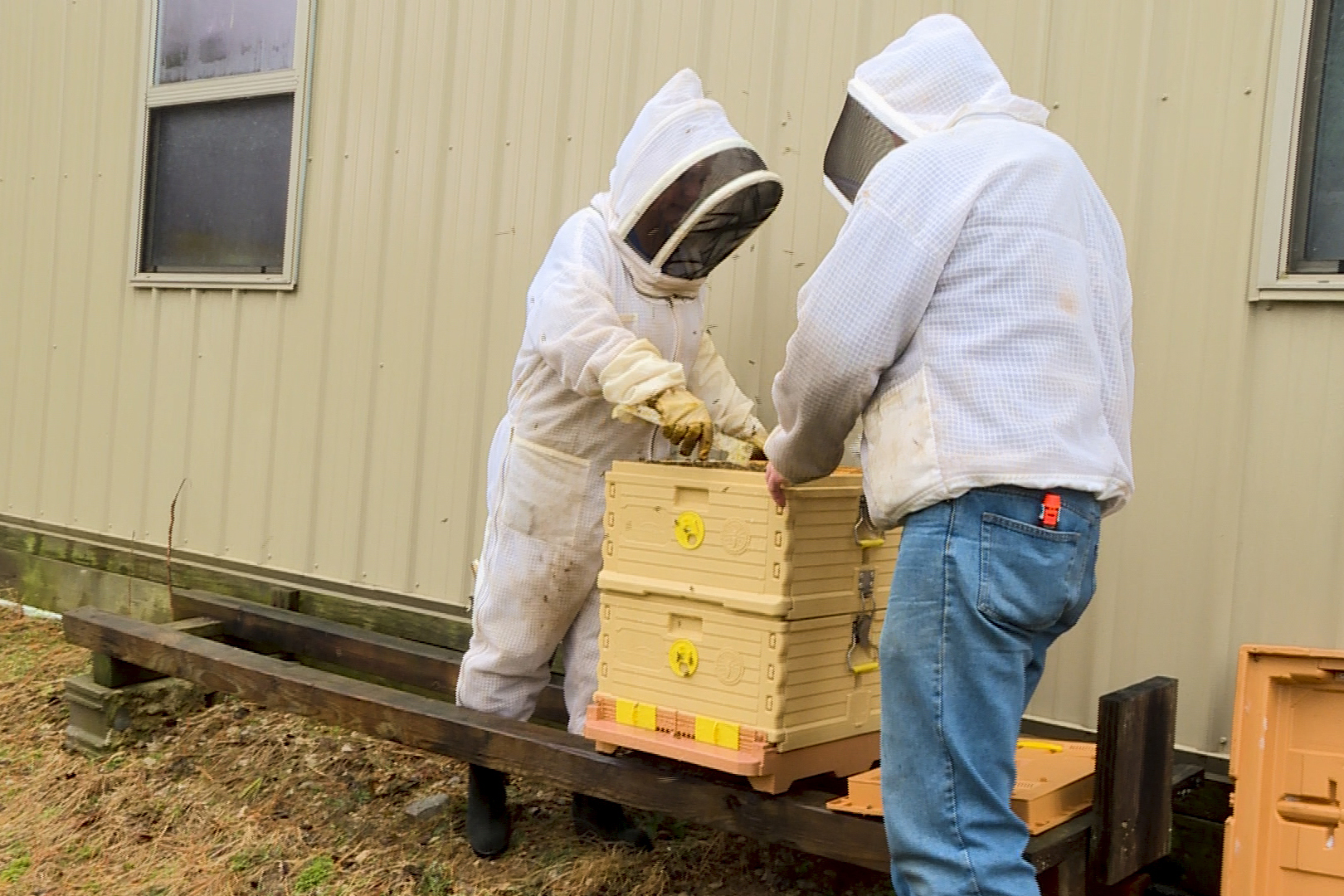 The Seib's can take their bees anywhere in the state because there aren't any regulations that forbid it.
Sen. Ronald Grooms (R-Jeffersonville) is sponsoring a bill this session that puts into writing beekeeping cannot be prohibited in any area. It also directs local governments to regulate local activity. 
"If you're going to pass an ordinance that restricts a certain residential subdivision or zone or create a zone where beehives and bees are prohibited you can do that, Grooms says. "But, that doesn't necessarily mean that the bees won't relocate themselves."
The City of Hammond used to have an ordinance banning beekeeping within city limits. Officials lifted it last year because they found it was impossible to enforce. 
If the bill passes, Grooms says cites like Indianapolis and Bedford that already have ordinances on the books will not be impacted.
Seib says she supports communities regulating beekeeping and understands the concerns parents might have if their children get stung. Yet, she worries if this legislation fails to pass, a local government could greatly impact her.
"We're not trying to get them to prevent to be able to ban bees," she says. "We want them to regulate them, we just don't want them to ban them."