Terre Haute leaders are hoping "tiny homes" will help community members struggling with homelessness.
The homes have a studio layout of about 240 square feet. They come in modern designs, colors, plenty of lighting and some have secure bike compartments. The homes will face each other, forming a courtyard with picnic tables.
Mental Health America of West Central Indiana will manage the village. Development Director Jase Allsup says the center will review the 45 applicants on file to fill the first two homes this spring.
"We will teach them life skills, if they need any treatment, we have our partnering agency Hamilton Center that they will have services all the time too," Allsup says.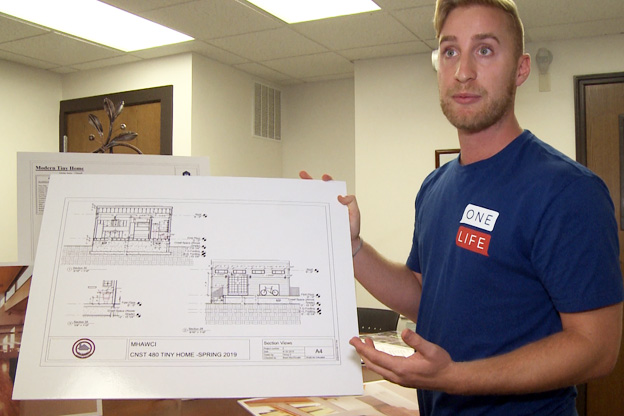 He says part of the project is paid through grants, but Indiana State University is paying for the cost of each tiny home. Students will build them in a warehouse and then a crane will move the homes to a vacant lot near Chase and 14th streets.
Allsup says the homes will be permanent, but the residents will be temporary.
"Seeing them get a home for the first time or an apartment, is just incredible," Allsup says. They are so thankful, they are eager to learn, to be active and to find a job."
Terre Haute officials have approved zoning for the project. Construction begins on the first two homes this spring with plans to expand to 10.
The agency is looking for help with the project. Those interested can go to the Mental Health America of West Central Indiana website.