Jesse Lowery, James "Stuff" Parks and Earl Wharton-El have been friends since the fourth grade, growing up in Indianapolis and attending Crispus Attucks High School together. 
"We've always stayed in contact with one another," Lowery said. "Never did we get out of contact, no matter where we were. We kind of spread out a little bit but we all came back together." 
Friday is Friendship Day around the world, but the now-73-year-olds have been gathering regularly for breakfast at the Lincoln Square Pancake House in downtown Indianapolis, near their old neighborhood.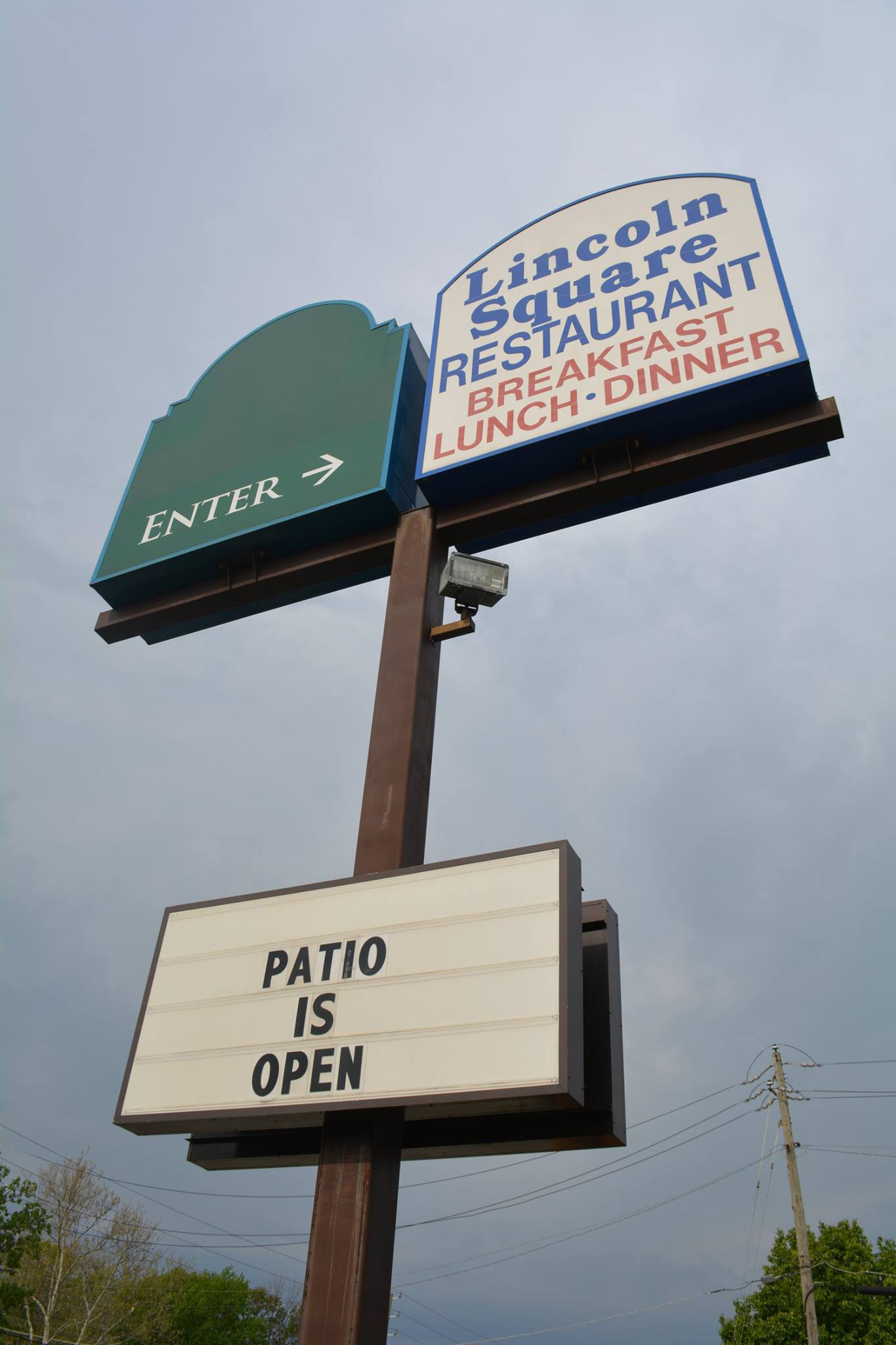 "We said, well, you know, let's start inviting someone else. And we invited our friend Garland," Lowery said. "And now we have about 40 guys and we come together once a month and we have breakfast.
"Some of them we didn't go to high school with, but we knew them because they lived in the same area."
On this day, the trio was joined by Jerry "Dawg" Allen and his cousin, Steve Allen. 
They became friends when they moved into Lockfield Gardens, the first public housing project in Indianapolis. Opened on the northwest side of the city in 1938, it was built exclusively for low-income African Americans. 
"You talk about Lockfield Gardens, where they put us all together, hoping nobody succeeded, but we all did," Lowery said. "A lot of us more than others." 
Not only did the neighborhood kids bond, but their parents did, too. And the parents watched over each other's kids. 
Jerry Allen says he may have received more "whoopings" from other parents than his own. 
"They were authorized," Allen said. " 'If you see him doing that, do him. And then tell me about it, and I'll get him again.' "
"Get him again," Lowery laughed.
It's a friendship that has lasted more than 60 years.
"We're all church members, so we call it being blessed and not fortunate," Lowery said. "We're blessed to have friends like this. We're blessed to have grown up where we grew up. Some couldn't believe that about Lockfield, but we're blessed to be from there." 
The friends didn't let being segregated in Lockfield Gardens hold them back.
"It was a beautiful thing, all these black people," Lowery said. "We never had a white teacher. Can you believe that? We had all black students and all black teachers, so we were in the bubble.
"And we enjoyed it. Once we got out it was a little different, but we were taught so well in our bubble that it wasn't a problem when we got out of the bubble. We could get along with anyone, and we could talk with anyone."
But they remained close to the friends they grew up with.
The Mayo Clinic says studies have found that older adults with an active social life are likely to live longer than those who don't socialize as much. Friends can provide support during bad times, prevent loneliness and offer needed companionship 
Lowery and Wharton-El both had cancer, and Park has diabetes, which has cost him his sight.
"A friend lost his vision, and that was hard," Lowery said. "So the most important thing to us is to make sure that he can still function … We don't want him to be depressed, that's why we're at his house every day or go out to eat all the time.
"We do everything that needs to be done. I mean, groceries, just everything. We clean his house, we take him to all his doctor's appointments, just things like that." 
But that's what friends do for each other. So much so, that it goes beyond friendship. 
"We're family," Lowery said. "Friends come and go, but family never. That's what we are, family."