It was July 18, 1862.
Oliver Morton was Indiana governor. Every day, the nation fell deeper into its bloody Civil War. And along the Ohio River, Confederate raiders captured the Indiana town of Newburgh with a charred log and stovepipe – not a single shot was fired.  
The Evansville Weekly Gazette headline read: "Guerrilla Invasion."
On July 18, Confederate partisan Adam Rankin Johnson and about 30 men crossed the Ohio River from Kentucky, planning to capture the Union port town of Newburgh and its supplies.
"They were guerrillas, they weren't a well-fashioned military," said Cris Fulford, president of the Newburgh Museum. "And walking up, they knew exactly where they were going."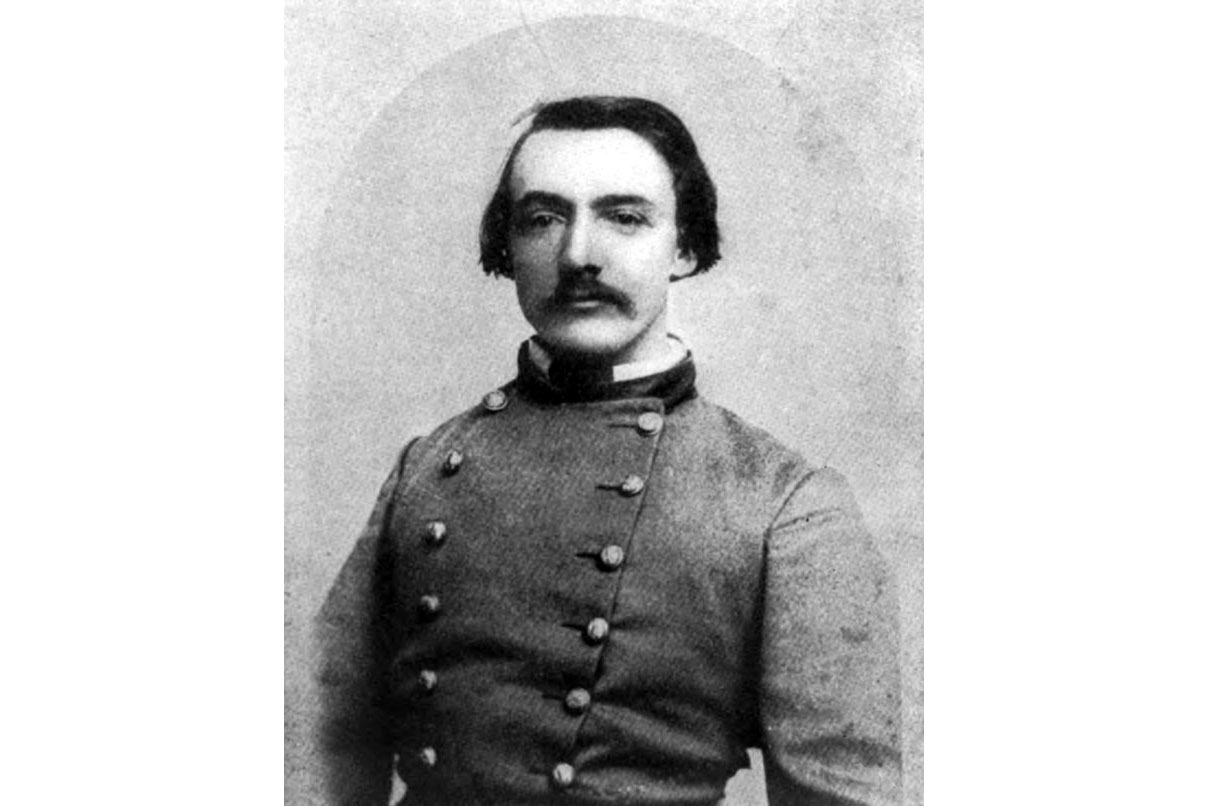 When the raiders landed in Union territory, nobody stopped them. Odds are, they'd been tipped off by Confederate sympathizers in town.
"Everybody was at lunch," Fulford said. "[The local militia was] at home having lunch, so nobody was guarding the warehouse. Nobody was guarding anything downtown."
Johnson and his men quickly captured an old tobacco warehouse, full of weapons and ammunition, before taking control of a makeshift hospital, where about 90 Union soldiers were recuperating from the Battle of Shiloh.
Meanwhile, the townsfolk alerted the head of the local militia, Union Bethell. When Bethell met with Johnson, he was told that if he attempted to stop the raiders, Johnson would "shell this town to the ground."
Johnson pointed across the river to what appeared to be two cannons, with at least one pointed at Bethell's house.
"One was a stove pipe, which is black, and the other was a burnt log. And they mounted them on wagon wheels," said Tom Bodkin, former president of the Newburgh Museum.
The "Quaker guns" successfully subdued any pushback from locals and, as luck would have it, Newburgh's telegraph lines were down.
The raiders were able to loot the town in a matter of hours. In addition to guns and ammo, they escaped with horses, coffee, sugar and ice skates. Their leader even left with a new nickname: "Stovepipe Johnson."
Newburgh was the first Northern town captured by Confederates. Within three days, roughly 1,000 Union troops were dispatched there to protect the town and return some of the goods.
"When the governor sent down all the troops, then [Newburgh] became highly guarded, to go across [the river] and to fight the Confederates more on their terms," Fulford said.
The raid was a major embarrassment for the state and Union, but did increase Union recruiting for a time – thousands of Indiana volunteers joined the army in the following weeks.
Today, the town commemorates the event with its Newburgh Remembers program, scheduled for the weekend of Sept. 25.