This weekend plans for Bloomington's first Freezefest is ongoing, despite the rain and warmer temperatures. Freezefest brought in world-renowned ice carvers from all over the country to display their artistry.
To deal with the increasing temperatures and rain, the artists carve the sculptures in pieces and put them in refrigerated semi-trucks, then assemble them into larger sculptures.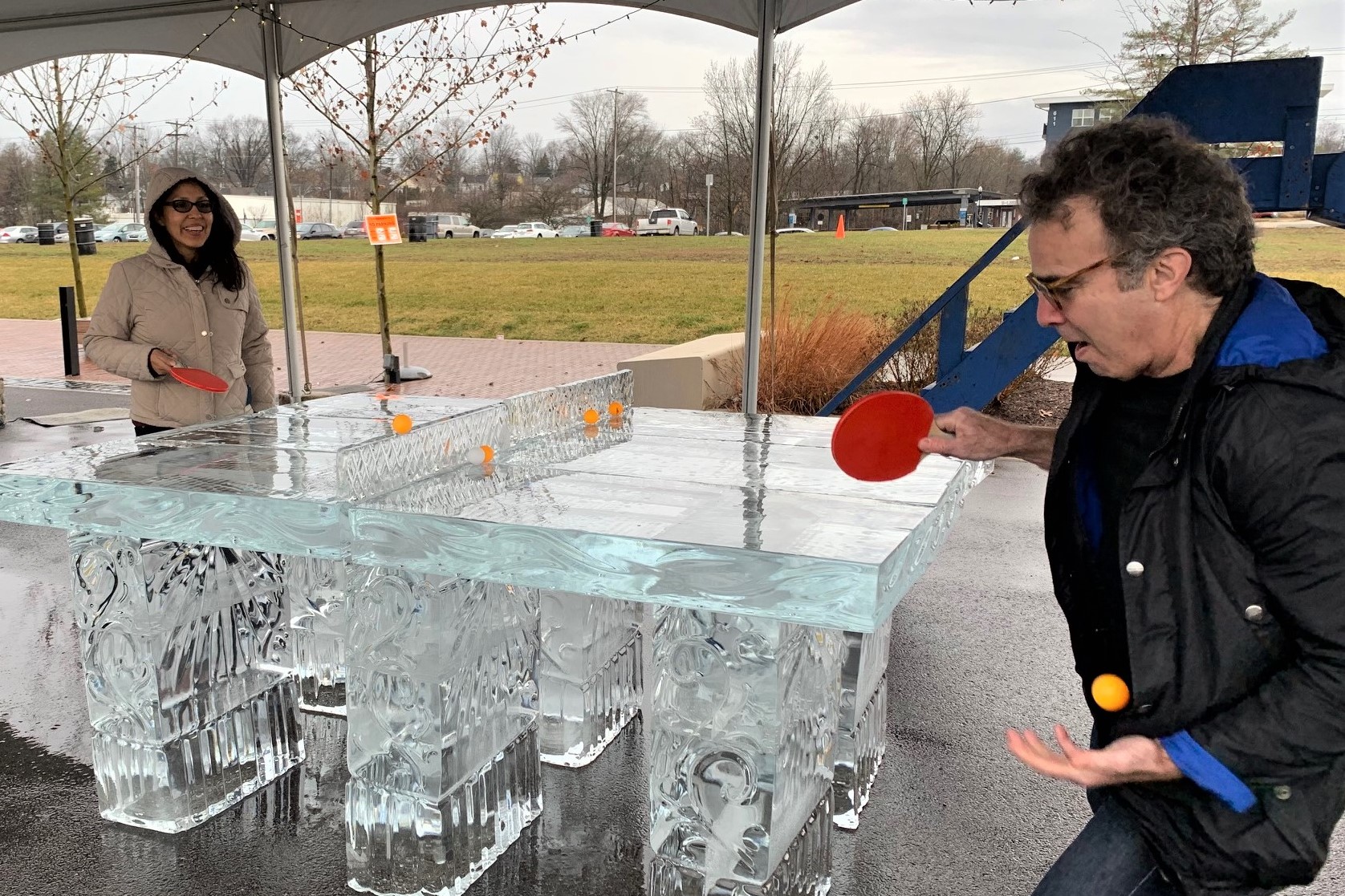 The sculptures take anywhere from one to three hours to create and come in a variety of designs and sizes -- some as large as 1,200 pounds.
The festivities run through tomorrow and include interactive games like ping-pong, corn hole, a fire pit as well as hot cocoa, food trucks, live carving demonstrations and the Btown Ice Battle.
According to Mike McAfee at Visit Bloomington the city is erecting tents at Upland Brewing Co. to accommodate guests and carvers Friday night.
The Kid Game Zone is on for today only, and all other events remain on schedule.
Friday, expect more rain with a low of 56 degrees and Saturday a 100 percent chance of rain with a high of 62 degrees and a low of 32 degrees.
Any updates will be posted on Visit Bloomington's social media pages.