For many people, summer weather and home improvements are synonymous. Do an internet search for "best summer home improvement projects," for example, and the first page of results is full of web pages advertising how to take advantage of the nice weather and do-it-yourself.
But as summer nears and the COVID-19 case numbers in Indiana continue to rise, the idea of a packed home improvement store poses new and somewhat unknown health risks. 
Currently, Bloomington and Monroe County are in the second stage of Gov. Holcomb's five-part reopening plan, which means retail stores are allowed to open at 50 percent capacity. And facial coverings in public are just recommended, not required.
READ MORE: Indiana Moves Early To Next Reopening Stage; Monroe Co. Not Included
Sura Gail Tala lives on Lake Lemon in Unionville, where she owns rental properties and a guest house that she maintains. She frequents Bloomington home improvement stores like Lowe's and Menards.
"I do lots of remodeling and repairs on my rental property and my guest house, and I also do lots of landscaping. And I have several docks at Lake Lemon that I need repairs for sometimes," she says.
Tala says she usually shops at Menards, but on her first outing after several weeks of quarantining at home, she headed to Lowe's, where only employees interacting with customers are required to wear masks.
"It was pretty crowded, and people weren't right next to each other, but very few people had masks on, and only about half the employees had masks on," she says.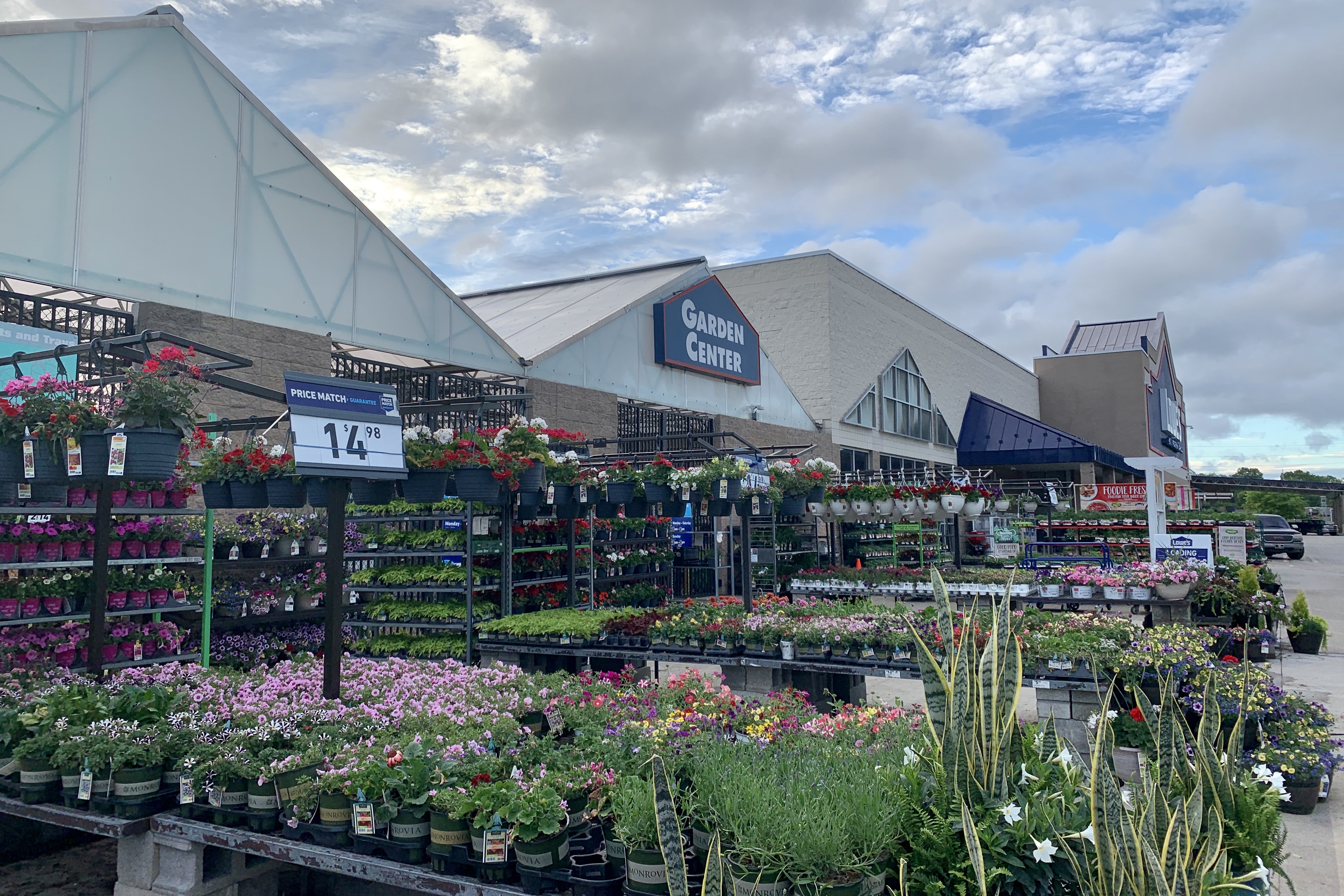 Tala is 67. She says she always wears a mask when she's out and about and says even though she's super healthy for her age, that made her nervous.
"I felt uncomfortable, and like I didn't want to shop there anymore," she says.
Feeling disheartened by what she saw, Tala says she made her purchases and went to Menards, where things were very different. Entrances and exits were clearly marked, and there were large signs advertising the store's mask policy. There was even a security guard near the door.
"I asked the security guard, 'Are you really keeping people out that don't have masks?' and he said, 'Yes ma'am, we are,'" she recalls.
A spokesperson for Menards said via email that the mask requirement for customers and employees is a company-wide policy. The email states: "Since we have no way of knowing who has the virus and who does not, while hoping for the best, we have to assume the worst, that being that everyone may potentially be infected, and act accordingly."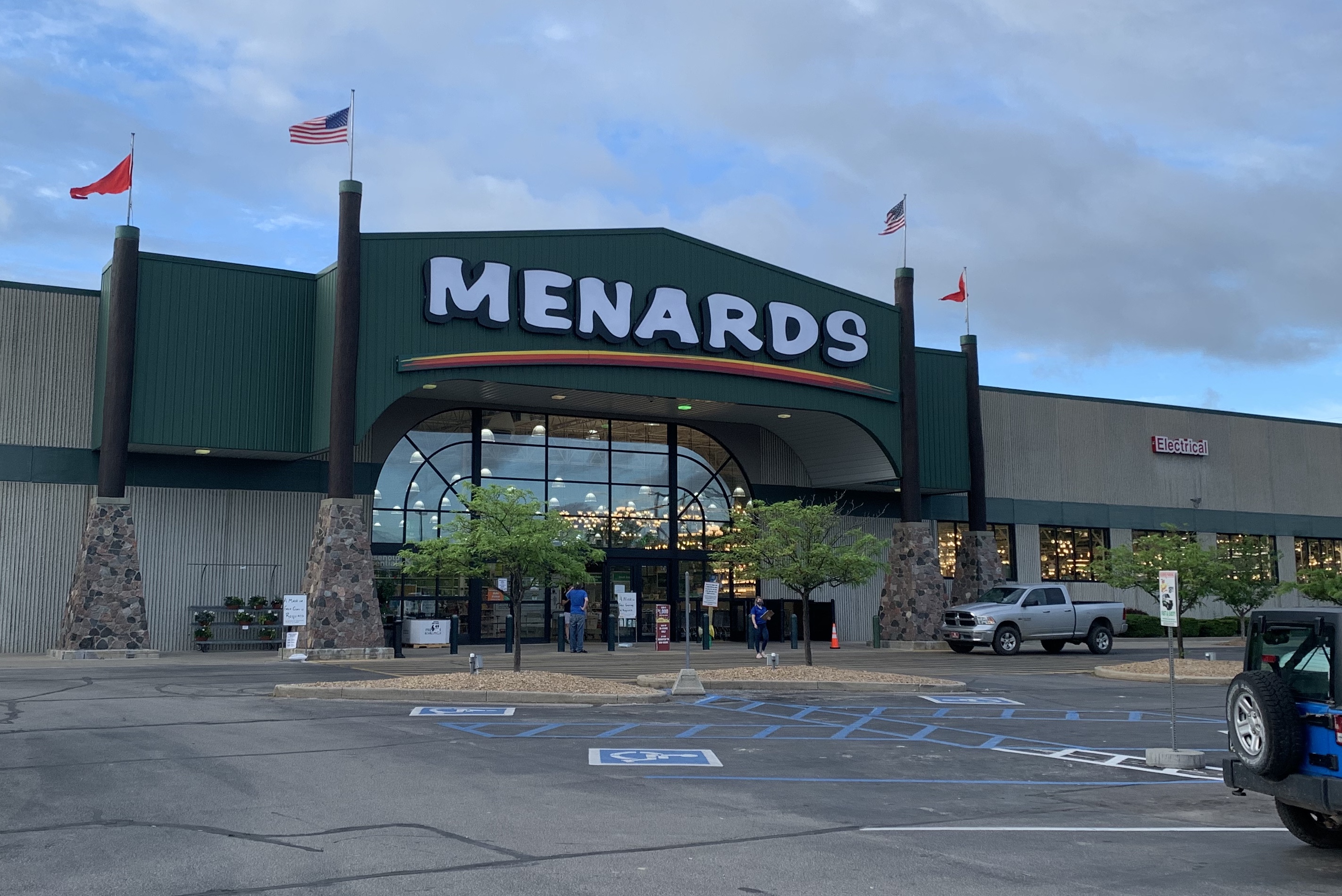 It's true that doctors and epidemiologists are unsure how many people may be asymptomatic carriers of the virus. A recent study by the Fairbanks School of Public Health at IUPUI suggested that nearly half of all Hoosiers who test positive for COVID-19 show no symptoms at all.
Indiana, unlike other states, has not mandated the use of face masks or coverings in public places. Instead, it is just a recommendation, leaving businesses to choose whether to require their staff and patrons to wear masks.
READ MORE: Can Businesses Require Their Customers To Wear Masks And Gloves?
Father and City of Bloomington employee Joe Morrow says it's important to him to have that right to choose. He doesn't wear a mask unless he has to.
"I've worn a mask once, and that's because I had to go to my eye doctor, and I had to wear a mask," he says. "But I just.... I don't feel like wearing one."
He says his family feels the same way.
At home, they're working on a big backyard project – transforming the space into a beach-themed oasis. That requires lots of trips to home improvement stores, and Morrow says Menards hasn't gotten his business because of their mask policy.
WATCH HERE: Do It Yourself: Make A Mask From Items Around The House
Morrow says he and his family were cautious at the outset of the pandemic in Indiana, even ending a vacation early to come home and quarantine. But now, he says, things have changed.
"I just got over the fear," Morrow says.
Morrow says ever-changing information about the virus and its spread from multiple sources caused him to doubt the strict precautions they were taking.
And he says if faced with a choice between being forced to put on a mask to get building materials for his summer project or going somewhere else, he'll take the latter.
"I just feel like it's my right if I want to wear a mask or not," he says.
And while governmental organizations agree it's Joe Morrow's right to not mask up, both the Centers for Disease Control and Prevention and the Monroe County Health Department do recommend masks be worn in public.
For the latest news and resources about COVID-19, bookmark our Coronavirus In Indiana page here.