City council got its first look at a draft proposal for the redevelopment of the current IU Bloomington hospital site Wednesday night. 
After several months of hosting public forums and taking community suggestions, the urban design team from Skidmore, Owens & Merrill presented a general outline of the plan.
READ MORE: Consultant: Goal Of Hospital Redevelopment Is Connectivity Downtown
Project consultant Doug Voigt said the land has lots of potential uses, and that's why the proposal includes greenway paths for biking and pedestrians, connecting gardens and plazas, commercial building space and room for urban housing.
"We wanted to make sure that it's not all retail, but they contribute to the vibrancy of this place and the diversity of the people and communities that are welcomed into the site," Voigt said.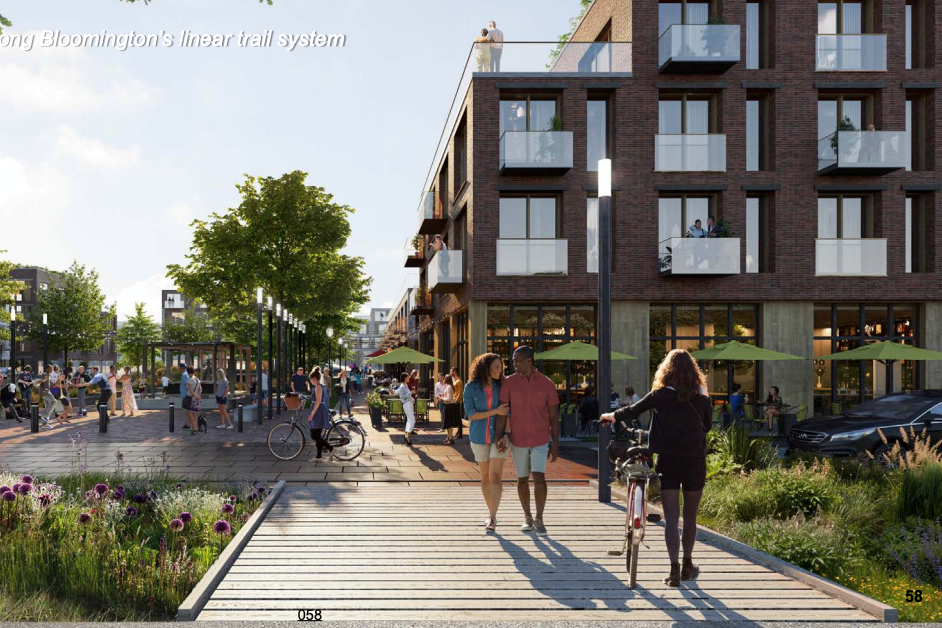 Deputy Mayor Mick Renneisen said housing options at the site will consist of both affordable and market-priced units that could be either publicly funded or receive help from the private sector. 
"It needs to have a combination and the market's going to dictate some of that. The right ratio is going to be driven by what development partner can come in and make it work financially, and how much does the city incentivize that to make sure that we get what we want," Renneisen said. 
The draft estimates the site can support about 900 living units.
The exact figures for funding the entire project were not part of Wednesday night's presentation.
"This is going to be a decade long process that will go through not only this council, but the Hospital Reuse Committe and the Plan Commission," Renneisen said. "This site is going to shape our city's future for the next 100 years and we cannot predict what that's all going to look like right now."
Voigt said a final master plan with a ballpark price tag will be presented to the council sometime before the end of the calendar year.
Members of the public who still want to make suggestions have until Nov. 29 to submit their feedback at bloomingtonhospitalsite.com.