Eleven months after launching his campaign on a rainy April day in South Bend, Democrat Pete Buttigieg's whirlwind presidential campaign is over.
"I am making the difficult decision to suspend my campaign for the presidency," the former mayor of South Bend, Ind. told supporters on March 1, a day after finishing fourth in the South Carolina primary.
But long before he made the talk show circuit or people around the country struggled to pronounce his name, Buttigieg was making a name for himself in his hometown.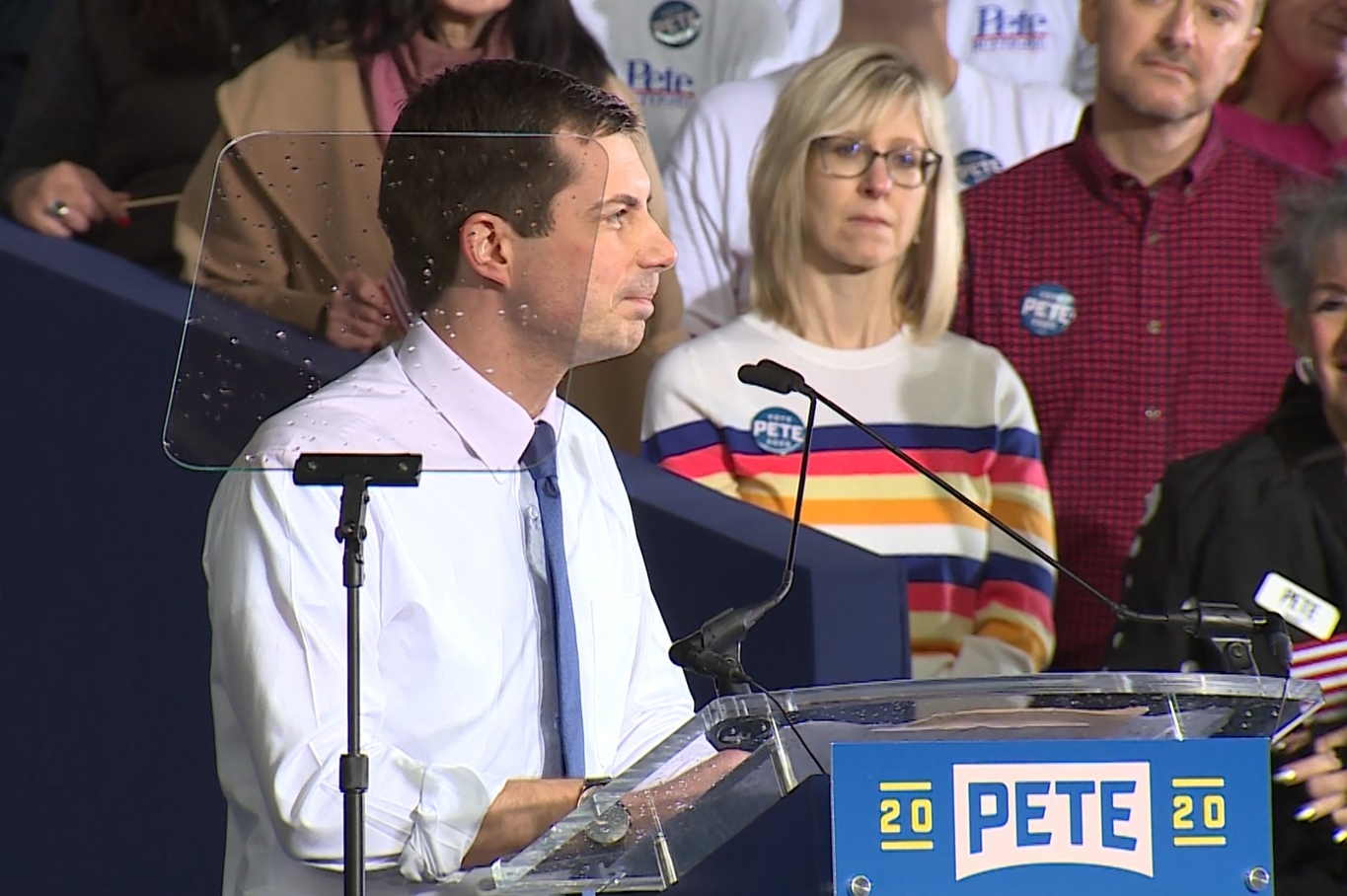 Barely a day after Buttigieg exited the race, Democrats in South Bend reflected on his rapid rise from mayor to presidential candidate.
"If you had told me nine years ago, that this gentleman -- who is very articulate, passionate, clearly a bright person -- but if you had told me in nine years this gentleman was going to be a frontrunner for president, I wouldn't have believed you," says St. Joseph County Democratic Chairman Stan Wruble.
Wruble hosted a fundraiser for Buttigieg in his first mayoral campaign.
FROM 2015: Democrats See South Bend Mayor Buttigieg As Rising Star
Buttigieg served two terms as mayor before giving up the office to run for president. Critics raised questions about whether he was prepared for the national stage. 
During a Democratic presidential debate last year, MSNBC anchor Rachel Maddow raised the issue of how Buttigieg had handled race relations in South Bend.
"Why has that not improved over your two terms as mayor?" asked Maddow.   
"Because I couldn't get it done," Buttigieg replied. "My community is in anguish right now, because of an officer-involved shooting. A black man, Eric Logan, killed by a white officer."
But Wruble says Buttigieg made an impression on South Bend and his efforts helped turn the city around.
"I think Pete has embraced technology, he's embraced development," Wruble says. "I think some of the criticism is that's been focused on the downtown core, but I think a lot of the progress that's been made will translate to the neighborhoods in the future." 
When Buttigieg entered the presidential race, there were already more than a dozen candidates; many people didn't expect Buttigieg to become a serious contender.
Democratic Candidate for Indiana Attorney General Jonathan Weinzapfel was the mayor of Evansville at the same time Buttigieg was South Bend's mayor.
"What impresses me is, his courage to get in the race, I mean that's a tough task running for president right?" Weinzapfel says. "His wisdom [was] to know when there wasn't a path to victory anymore."
And despite Buttigieg's strong performance in the three prior contests, University of Indianapolis Political Science Professor Laura Wilson says there just wasn't a realistic path forward for Buttigieg.
READ MORE: Inside The Final Month Of Buttigieg's Historic Campaign
"Fundraising matters, and if he felt like he ran out of places to tap for fund raising, this was probably going to be the end of that campaign," she says.
Wilson says Buttigieg's disappointing finish in the South Carolina primary, coupled with his struggles in attracting African-American and Latino voters, may have contributed to his exit from the race.
"One of the things he mentioned was he didn't want to keep splitting that moderate vote, and that is very true, when you look at Buttigieg, you also have Biden, Klobuchar, a lot of people in the middle battling it out for each other," Wilson says.
Although his run for the presidency is over, Buttigieg's presence on the national political scene may just be getting started.
"If a Democrat ultimately gets in office, he's certainly proved his chops on policy for a position in the cabinet too," Wilson says.
Even at the height of his presidential candidacy last July, Buttigieg told a gathering of the Young Democrats of Indiana to see the bigger picture.
"We must not treat the presidency like it's the only office that matters," he said.
Wruble says Buttigieg's popularity shows he's among a new generation of political leaders ready to lead the country.
"I don't think this is the last we've heard of him, and he's certainly helped tell the story of South Bend, and the successes we've had here, it's a wonderful story for our community," he says."
Meanwhile, Buttigieg has endorsed Joe Biden and his delegates seem most likely to move to the former vice president.