Bloomington City Council elected 2022 officers Wednesday evening, but not before publicly addressing a divison that has developed between council members.
Councilmember Susan Sandberg received five votes for president, whereas councilmember Matt Flaherty received four votes. The council president serves as presiding officer and is tasked with creating meeting agendas, and thus scheduling legislation for first and second readings.
Prior to voting, councilmembers Isabel Piedmont-Smith and Steve Volan offered support for Flaherty and criticized the majority of council for previous legislation schedules.
"It's no secret there are two groupings of the nine elected council members, even though we are all members of the same political party," Piedmont-Smith said. "I would characterize the two groups as those who challenge the status quo and those who usually do not."
Piedmont-Smith said councilmembers Volan, Flaherty, Kate Rosenbarger, and herself have been labeled "activist councilmembers." This puts councilmember Sandberg, Ron Smith, Jim Sims, Dave Rollo and Sue Sgambelluri in the majority. 
"I was told by a colleague that they prefer to not have an 'activist councilmember' as president of the council," Piedmont-Smith said.
She suggested council elect one member of both the majority and minority to serve as council leadership. This is because both leadership posts were filled by members of the majority in 2021, and it allegedly resulted in councilmember Flaherty being left out from leadership meetings as parliamentarian.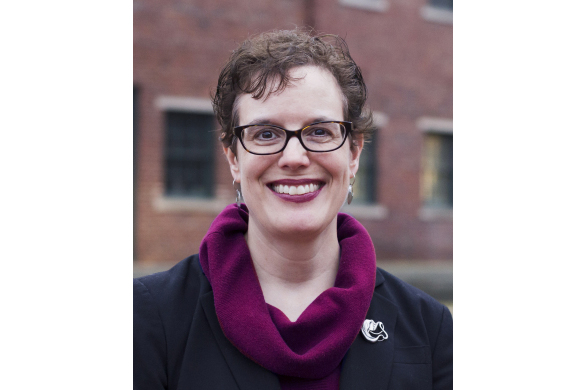 Councilmember Volan echoed Piedmont-Smith's concerns and said the divide between factions has never been worse. 
"I feel that from the majority, we've seen a violation of procedural norms," Volan said. "If not a misuse of council process for factional political gain."
He referenced a Mar. 3, meeting, in which council discussed a homeless encampment ordinance for 9 hours because "some members wanted to kill legislation they found undesirable when other tools could have ameliorated that meeting's length."
READ MORE: Ordinance Protecting Bloomington Homeless Encampments Fails
He also said members of the majority voted against Ordinance 21-34, which now limits meetings to five and a half hours. Sandberg and then-council president Jim Sims voted against the ordinance in October. 
"Why should we believe, as president, they would work to further reduce the length of meetings through strategic scheduling?" Volan said. 
Council president Sandberg addressed the minority's concerns and said council will work cooperatively together.  
"If there are gaps that need to be bridged, we will certainly try to do that," she said.  
After Sandberg defeated Flaherty, he attempted to run for council vice president and lost to councilmember Sgambelluri by the same 5-4 vote. Councilmember Dave Rollo was elected parliamentarian unanimously.