The United States Court of Appeals for the Federal Circuit upheld the so called "Rule of Two" case in The United States vs. Winston-Salem Industries for the Blind.
That means during the contract bidding process, veteran-owned businesses should now have precedence over these non-profit blind agencies.
"That would include contracts we've held for 20 or 30 years, some of our agencies around the country have held for decades," says Jeff Mittman, CEO of Indianapolis based Bosma Enterprises.
Bosma warehouses and packaging products like exam gloves, medical kits and salt. 
"Our whole role here is to provide jobs to people that are blind and visually impaired, with a 70 percent unemployment rate it's hard for the blind and visually impaired to find work," Mittman says.
In addition to providing jobs, Bosma also helps people with vision loss navigate their lives and gain independence.
"Without us, there's 800 Hoosiers, throughout the state that would not receive rehabilitation services," Mittman says.
He worries the VA policy may reduce or eliminate the 200 positions inside Bosma's facility, including packaging, food service and retail jobs.
Bosma isn't taking any chances, the company says it's looking for contracts with private, non-government companies to diversify its portfolio.
MIttman, who lost his sight during a roadside explosion while serving in Afghanistan, still has the army helmet he was wearing the day he was attacked.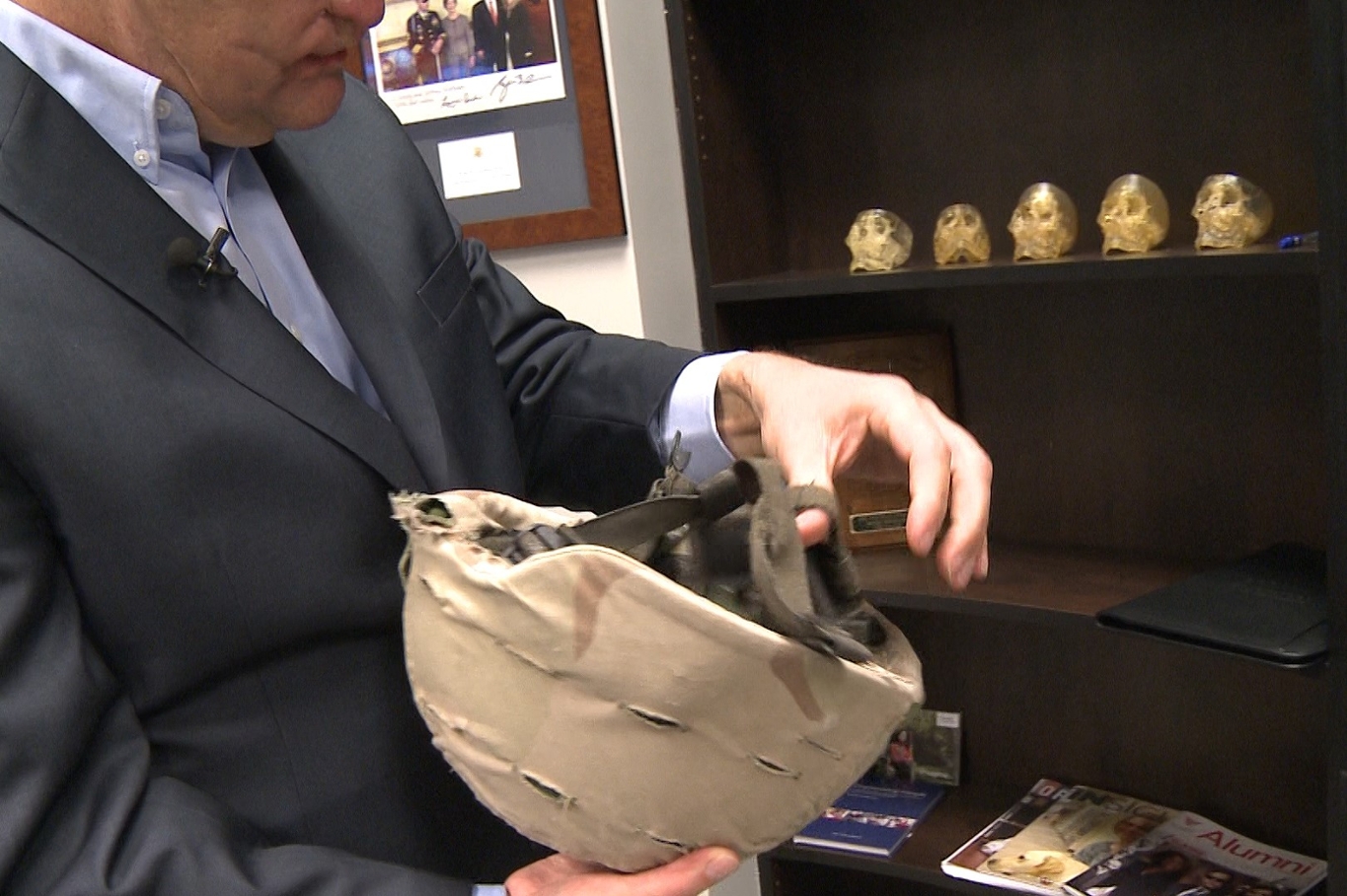 The helmet's lining is made by a North Carolina company, IFB Solutions that employs blind people. Some of whom were laid off because of this policy.
Without that helmet, Mittman could have died.
He's hoping this issue will convince people not to under estimate the talents of the visually impaired.
"The person who does our social media is completely blind, using adaptive software adaptive equipment on the computer, so the idea that somebody who lost their vision can't perform a task is just not true," Mittman says.
Indiana's legislative delegation is working to find a solution to the issue.
A spokesperson for Rep. Jackie Walorski (R-Jimtown) says the House of Representatives passed H.R. 4920, which Walorski was an original co-sponsor of.
The bi-partisan legislation would preserve the VA's longstanding contracts with companies like Bosma.
"It's important that the visually impaired, like those who are trained at Bosma, continue to have opportunities to participate in our workforce," says Senator Todd Young (R-Indiana).
A spokesperson for Young's office says the senator is hopeful the H.R. 4920 will pass the senate.