Schools in Monroe County will have access to a fully functional STEM bus starting in the Spring of 2021, thanks to a recently-received grant. STEM stands for science, technology, engineering and math.
The Foundation for Monroe County Community Schools was awarded the State Farm Neighborhood Assist Grant over the weekend, giving the foundation $25,000 to use toward a mobile STEM lab.
The program, called STEM to THEM, will provide students from kindergarten to sixth grade with age-appropriate instruction in STEM, robotics and engineering. It will consist of a mobile classroom that will visit all 14 MCCSC elementary schools twice a year.
According to Cyrilla Helm, the executive director of the Foundation for Monroe County Community Schools, the $25,000 grant covers just over half the cost of the bus.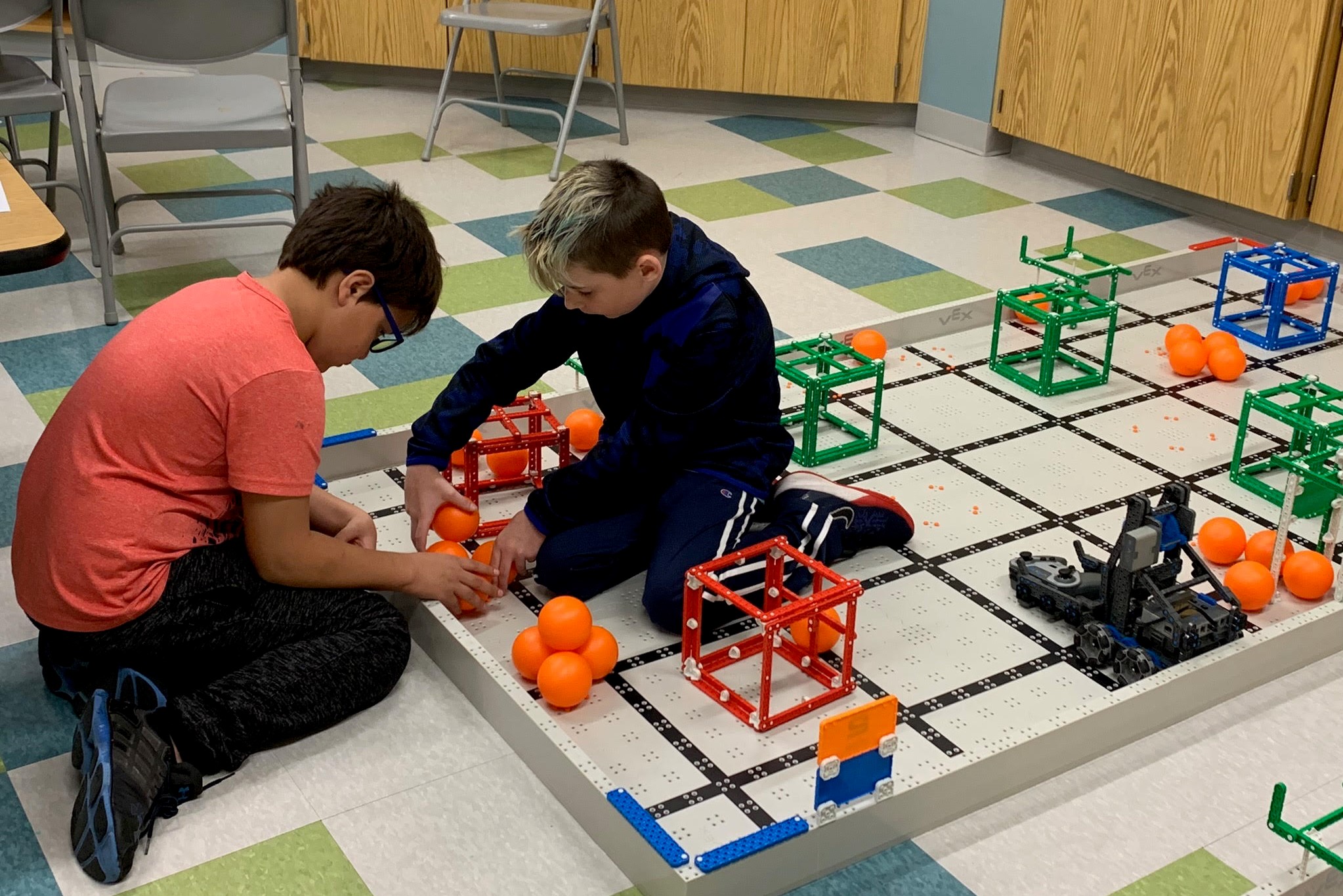 Katy Sparks is the STEM and computer science coach for the Monroe County Community School Corporation. She says the grant will help make important STEM education available to schools that do not have the proper resources.
"We know that there are great things happening at individual elementary schools and in a lot of our classrooms," Sparks says. "But this will provide some equity across all of our buildings, so that all students are exposed to STEM and computer science lessons."
Helm says starting children off in STEM early make them more comfortable with intimidating subjects.
"It'll start to make sense, it'll start to send lightbulbs off," Helm says. "It'll start to help them see, 'I shouldn't be afraid when I get to middle school. I can do this; I did it when I was in elementary school."
Helm added that the county intends to make the mobile classrom a STEAM bus, adding arts to emphasize creativity.
Allison Zeithammer contributed to this story.