The Monroe County Board of Health extended the county-wide mask mandate through December Thursday. 
Currently, Monroe County is at 123 COVID-19 cases per 100,000 people. The health order will not expire until the county drops below 50 cases per 100,000.
"If I look right now at our numbers, we will probably be a little higher than that next week," county health administrator Penny Caudill said.
Board member Stephen Pritchard said unvaccinated people make up most COVID-19 cases and hospitalizations.
"I would just like to remind the people that are unvaccinated that if they're not happy with the mask mandate, we know what has to happen for this regulation to go away," he said.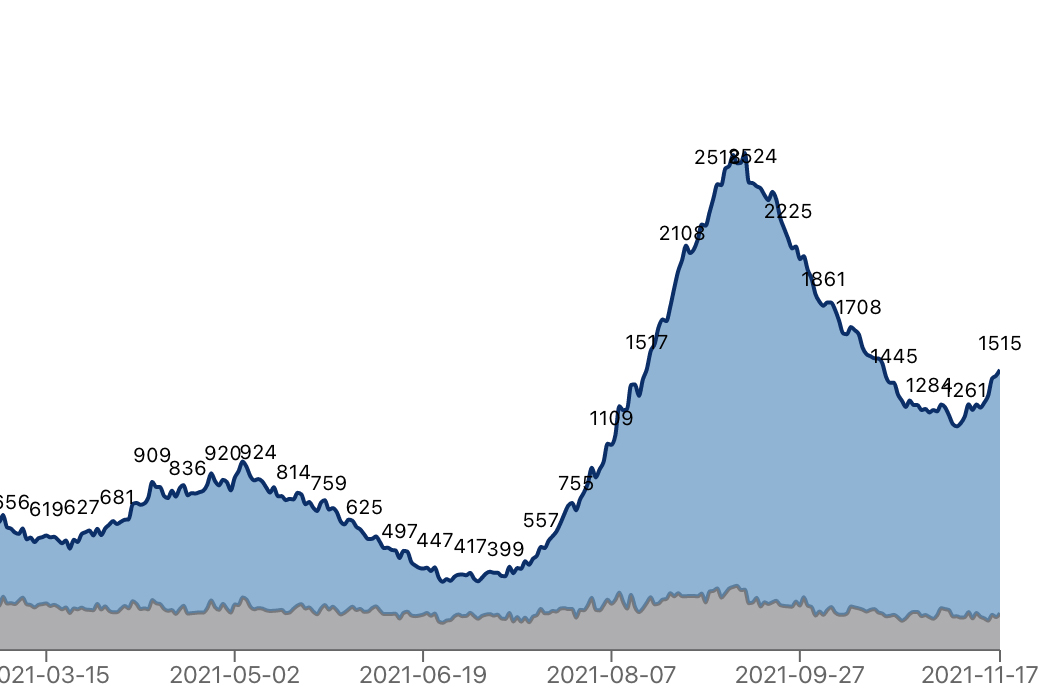 57.5 percent of eligible people in Monroe County are fully vaccinated, whereas 61 percent were at this time last month. The overall drop is a result of almost 10,000 children becoming eligible for the Pfizer vaccine.
Additionally, the board discussed mass disobedience of the mandate at Indiana University basketball games.
 "It's clear to me it's in violation of our ordinance, and it's clear to me they're not able to enforce it well," board member Carol Touloukian said. "The ball is in IU's court, what are they going to do to enforce it better?"
A spokesperson for IU was not present at Thursday's meeting to comment.
The Monroe County Board of Commissioners must formally approve the mandate extension at its meeting next Wednesday.