The Bloomington Plan Commission approved a new apartment complex near the corner of Third Street and State Road 446 Monday evening. The development will occupy an empty lot at 4550 E. Third Street, across from LaserLite Laser Tag. It will wrap around Century Village.
The complex is named the Overlook at 46 and will have three residential buildings, along with a clubhouse and self-storage facility on the south side of the property. In total, there will be 176 units and 236 bedrooms.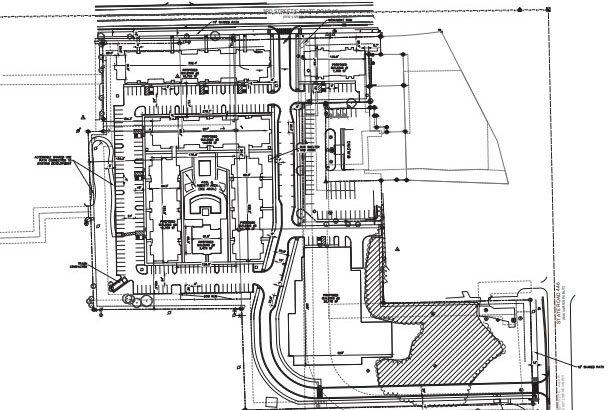 The proposal includes two entrances, one on Third Street and another on State Road 446, which is controlled by the Indiana Department of Transportation. 
Josh Rogers is an engineer with American Structurepoint, the developer's consultant, and said a recent traffic study considers realigning the Third Street entrance with Morningside Drive.   
"The study wanted to see full access movement of that location to allow left and right turns and through movements to take full advantage of that realignment," he said. 
Additionally, the proposal includes 265 surface parking spots.  
READ MORE: Housing Development Proposed For Corner Of E. 3rd And S.R. 446