Vigo Co. residents will be voting on the casino referendum, mayor, city council, and school referendum. Bennett also talks about the fifth straight balanced budget recently passed for 2020.
On this week's installment of Ask The Mayor, Terre Haute Mayor Duke Bennett addresses these issues and more.
Listen to the full conversation with Indiana Newsdesk anchor Joe Hren by clicking on the play button above, or read some of the questions and answers below. A portion of this segment airs 6:45 and 8:45 a.m. Wednesday on WFIU.
This conversation has been edited for clarity and conciseness.
Hren: Last month you said you were a little concerned no casino operators applied, although they could be waiting for the referendum and have until December 1. But another report indicated casino revenue is declining in Indiana by 30 percent due to neighboring states introducing casinos. Are you concerned?
Bennett: A little bit, I think some of it has to do with the economy. If you have more disposable income - but the economy is doing pretty good why are people not spending money on casinos, not sure - there's no answer. Those in the industry say everything is cyclical and think it's up to them to market their product correctly.
The more casinos you have, the more the money gets diluted, including online sports gaming now, so that's a whole new piece that just started. I think we'll still do well here, there's nothing that tells me we won't. We're two hours away from any other casino, but there's a lot of pressure for other states to jump into this too.
Hren: It may be premature to talk about location, but talk has centered on a new casino by I-70 outside of downtown. But the city is building a new convention center, museums are popping up, and I wonder about the pro and con discussion of whether downtown is more plausible for economic development?
Bennett: Three years ago when Rising Star was looking at expanding here, that's where they thought the best place would be, and I think any other marketing guru would say, right on I-70, east part of Vigo County so we're closer to Indy and we're still easy to access from Illinois, that makes a lot of sense.
In the past, everyone wanted casinos downtown along the river to be that big tourist destination, but it's harder to get people who are traveling. Or if you're just passing through town on the interstate, hey let's stop at the casino.
Hren: I see city council approved the 2020 budget. The Trib-Star reported a $3.3 million increase in spending and you were quoted with a $1.8 million surplus, is that correct?
Bennett: Yeah, and the reason why the increase is there is because of the Lafayette Ave. project we're doing next year and we deferred some capital projects - vehicle purchases and some new roofs because we've been trying to build our reserves up. Our budget is about $96.5 million, so it's not a big increase. 
And that $1.8 million surplus is if we spend 100 percent of our budget, we never do - so you could probably add another million or two onto that.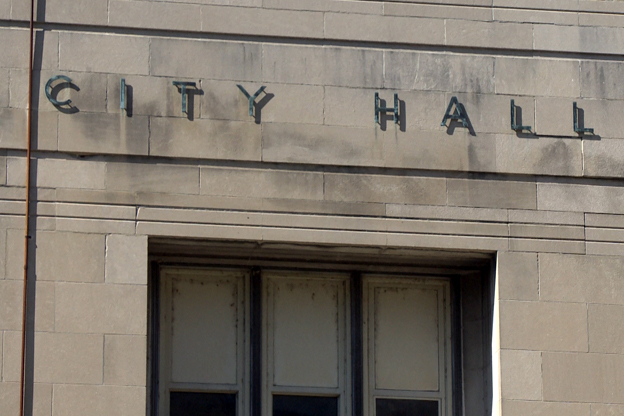 Hren: What does this 2020 budget mean to your tenure as mayor?
Bennett: I'd say that the pressure is off, we're starting to invest in ourselves, we got a little bit of money in for blight elimination next year... another $100,000 to tear down homes next year. We added some money to sidewalks, paving projects. So we're doing some things we've wanted to do for a little while, but haven't been able to do because of the tax caps. 
Hren: How do projections look like this year as we wrap up another quarter?
Bennett: It looks just like what we thought it would. It will come in about what we said it would. There were no big surprises this year.