We make our first visit to Nashville to visit with municipal operations consultant Dax Norton. We hope to revisit Kokomo in the future.
On this week's installment of Ask The Mayor, Norton addresses tourism, infrastructure, the Brown County Music Center and more. Listen to the full conversation with Indiana Newsdesk anchor Joe Hren by clicking on the play button above, or read some of the questions and answers below. A portion of this segment airs 6:45 and 8:45 a.m. Wednesday on WFIU.
This conversation has been edited for clarity and conciseness.
Hren: It's our first ever time in Nashville and since there's no mayor, we found municipal operations consultant Dax Norton who agreed to be our guest on the show. Let's start with just a little history on the government and how this position came to be?
Norton: Town has a five member council. They have the option to have a town manager, they've had one before and been without since 2018. I fill from a consultation perspective to help with some of the management, but a lot of strategic thinking and policy direction. 
I've been in municipal executive management, economic development most of my career. In 2016, I decided there may be communities out there that need this but can't afford it. Created a program that my company picked up, and we have three municipal clients now (Jamestown, Montpelier).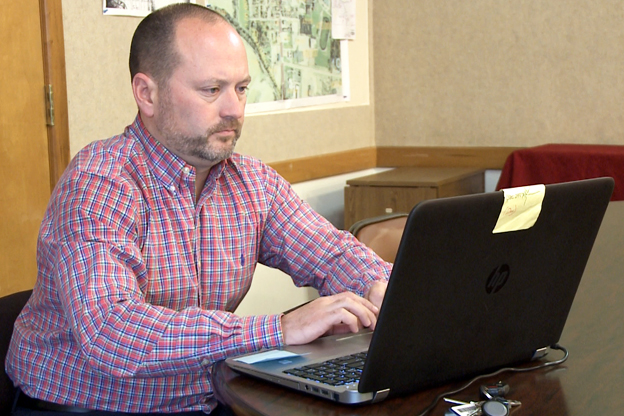 Hren: This is not an elected position so what kind of contract do you have with Nashville?
Norton: Right now we have a year contract, it's a monthly flat fee. Contract says I'll be here on site one day a week and two public meetings a month, but I can tell you I'm on site a whole lot more than that. If I remember correctly, Nashville pays $3,250 (a month).
Hren: What about your background?
Norton: Graduated Ball State 1995, my dad and step-mother owned a business in Bloomington. I came down in 1997 to help grow the business and got involved in Bloomington politics and economic development. I worked with the Bloomington Chamber for a brief bit before being economic director in Boone County and economic development director in Whitestown.
Hren: Some residents may question if this position is good use of tax money considering this is not an elected position, are there advantages or disadvantages to that? 
Norton: I'd say there's both. All town managers are appointed by their councils. I'm not a town manager, we're not doing any staffing here. What really needs to happen is taking the council through that strategic direction, why are they there, what's their agenda, and how does that agenda turn into a prosperous Nashville in the next 30 years.
I can understand why the public could say who is this, he doesn't live here, how are they bought in... in this day in age, I'm in touch with the council every day, email, cell phone. 
A big part of what we're working on is social media, making it easier for residents to respond to council and staff.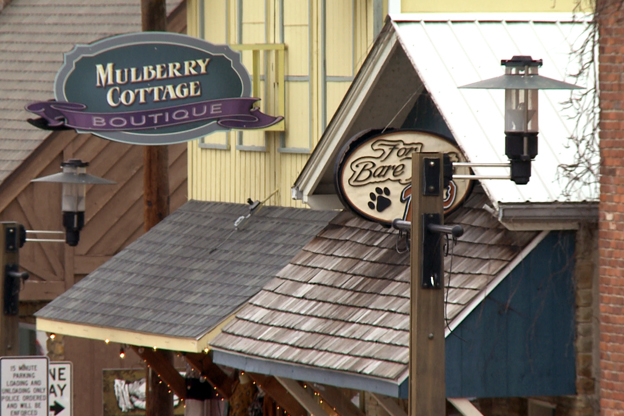 Hren: What are a couple of the top things Nashville is dealing with now?
Norton: You have a community that is well known for its tourism and you also have a community that has residents. I've reminded the council if you don't take care of your residents, tourism will probably start to fail a bit so you don't want to put tourism over residents. So that's an interesting balance. You don't want to become some communities in Tennessee, I won't name names, who at one time were communities and now they're just resorts.
READ MORE: Tickets To Brown County Willie Nelson Concert Sell Out In 4 Minutes
Hren: The Brown County Music Center and Hard Truths expansion, I know infrastructure - even septic systems, are an issue here too, right?
Norton: Big septic discussions right now, especially farther out in the county. And the county regional sewer district trying to get themselves started and get a plant built which would compliment Nashville's already running utilities. Big discussions on environmental sustainability with septics. And you can't expand without infrastructure.
There are revenue issues - communities that've done it right, their infrastructure stayed ahead of their growth.  But that is really hard to do unless you have tremendous amounts of investment and revenue sources coming in.
Nashville has a good long term financial plan in place, but we need pedestrian friendly infrastructure, complete streets, but are there revenue sources to pay for those? That's going to be hard to come by.
It's a battle for any community seeing a potential for growth, but do you want something sustainable over time and will invite growth. Those are going to be the push and pull for councils as they create policy moving forward.
READ MORE: Why For Bare Feet Moved From Brown County In 2011
Send us your questions or comments for your mayor. It might appear during Wednesday's airing of "Ask The Mayor" during "Morning Edition." E-mail us at news@indianapublicmedia.org or Tweet us @AskTheMayor.