The new conference center is a few months behind schedule due to a new developer, the city is paying cash to build a new downtown parking garage and retail space, a new skate board park is in the works, and a groundbreaking ceremony is scheduled for a downtown affordable housing project.
On this week's installment of Ask The Mayor, Kokomo Mayor Greg Goodnight addresses these issues and more. Listen to the full conversation with Indiana Newsdesk anchor Joe Hren by clicking on the play button above, or read some of the questions and answers below. A portion of this segment airs 6:45 and 8:45 a.m. Wednesday on WFIU.
This conversation has been edited for clarity and conciseness.
Hren: We had to miss out on last month's trip, so a lot to catch up on this week, especially the news of a new developer of the downtown conference center. What precipitated the change and who is taking over?
Goodnight: Some of this took place months ago. Just like any hotel developer, there are a lot of opportunities and I think there are some things that changed in his opportunities and good for him and so it wasn't too hard and we started looking at other developers and we found a new group and things are moving forward with that. 
The new developer is actually a nephew of the original developer Tim Dora, his nephew Vince. They are in the hotel and hospitality business as well and so it's not a huge swing, the family has a good reputation throughout the state and throughout the Midwest.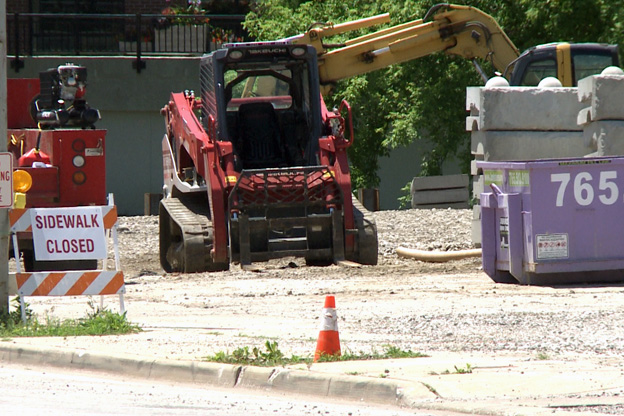 Hren: So just to be clear, they have nothing to do with the new parking garage and retail space going up across the street?
Goodnight: The city is going to build the parking garage across the street from that, so it's going to tie this into a nice, neat project. But no, it will not be the developer's parking garage. It will actually be utilized by the hotel, the conference center, the auto museum and it will have public spaces as well. So it will help all the businesses, the YMCA, the baseball stadium.
It will be free parking in the immediate future, the other parking garage is free to all users, and it should be completed prior the hotel - conference center. The best part is that it looks like it's coming in at $6.5 million and the city is in strong financial position where we're going to pay cash for that. This is city cash reserves.
Hren: We've covered other city proposals for parking garages and some say parking garages are not smart for future development for environmental concerns, the future of cars... what do you say to that?
Goodnight: We do believe at least for at least the mid - no one can predict the future. I follow and read and we have discussions with other mayors about autonomous vehicles and what the future may bring. We think in the next ten years or so, this is an easy win. A lot of these are being designed and looked at as could they be retrofitted and I think we have to keep that in mind. 
A lot of parking garages need that flat parking space instead of having them on constant ramping and that gives you that flat floor that at some point can be retrofitted.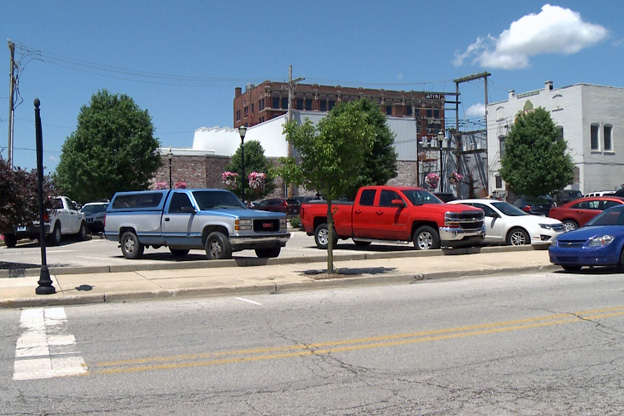 Hren: I couldn't help but notice prices for the Jackrabbits baseball team have dropped and from what I hear more people are coming.
Goodnight: Yeah, but like the rest of us, they faced a few challenges this year where they had to reschedule some dates because of inclement weather, so when people look out and decide if they want to go to an evening ball game and there's clouds up there, they have to think twice about it so they had some struggles. I know last weekend they had the largest crown in a year.