The city receives a second request to become a Second Amendment Sanctuary, city officials begin to prepare for a coronavirus outbreak, and Lienhoop prepares for his fifth State of the City Address.
On this week's installment of Ask The Mayor, Columbus Mayor Jim Lienhoop addresses these issues and more. Listen to the full conversation with Indiana Newsdesk anchor Joe Hren by clicking on the play button above, or read some of the questions and answers below. A portion of this segment airs 6:45 and 8:45 a.m. Wednesday on WFIU.
This conversation has been edited for clarity and conciseness.
Hren: Quick revisit from the Second Amendment sanctuary discussion we had last month, did another group come to the city for another request?
Lienhoop: It's the same people maybe well, the spokesperson who contacted us was the same person. But again, we know that there's two phrases here. One is Second Amendment, the other is sanctuary. With Second Amendment we have no issues. It's a pretty important fundamental cornerstone to American liberty. And it's part of the reason that we we enjoy the freedoms we do.
But sanctuary, that takes it to a different place. You may be familiar with the immigration sanctuary, where cities have decided not to assist in the enforcement of federal immigration laws. I don't see how you can pick and choose which rules you're going to follow and which ones you aren't. I don't know whether you put up a sign when you come into Columbus or Bartholomew County that says, we we do it differently here, but the federal laws you have elsewhere don't apply here. I just don't see how you can do that.
READ MORE: Second Amendment Supporters Rally In Bedford
Hren: Also coronavirus is in the news, is reaction starting to trickle down to local cities now?
Lienhoop: Well, we really haven't had to deal with it yet. But I think it was said by the Indiana State Health Commissioner that while it's not time to panic, it is time to plan. And so last Friday, representatives from city administration met with folks from the Bartholomew County Public Health department, the Bartholomew Consolidated Schools, representatives from Cummins. And the whole notion was just to begin to map out how we might coordinate our response if we have to prepare for one or if we have to put one in place and make sure that everybody's got the appropriate resources.
Right now, it's still a little sketchy in terms of what kind of information you can get, and what kind of information is applicable to Indiana. I mean, you can go to the website for the Centers for Disease Control and see what they have to say.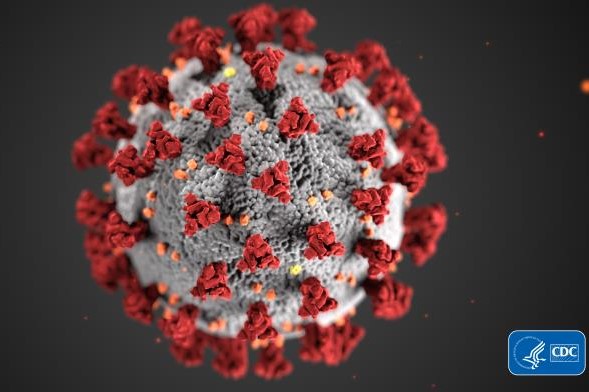 Hren: I just saw this in the Columbus Republic where two retired police officers accused of misconduct are preparing for court appearances. Is this concerning to you?
Lienhoop: Yes, it's concerning. That's absolutely correct. We first heard about this or learned about it last year. And when the these two guys were investigated by the Indiana State Police and the results were turned over to the special prosecutor out of Jackson County. At that time, one of the officers retired and the other one didn't want to retire. So we placed him on administrative... I'm not sure I won't use the right phrase, but we placed him, you know, off the street leave.
One of the things that everybody needs to remember is that you're innocent until proven guilty. And so, while we appreciate the one officer's willingness to retire, retirement is voluntary, and we can't really force somebody to do something, when again, there's a presumption of innocence. So we need to let that play through but that got resolved here. Our relationship with the second officer got resolved here last week when he agreed to resign effective March 1st, so those officers are off the payroll and we'll see what happens with the court system and how the prosecutors proceed from here.
Hren: So you're set to offer your fifth State of the City address Tuesday. It's at Fair Oaks Mall, of course, when this airs, it'd be over. But maybe you can give us a preview.
Lienhoop: We're just going to provide the community with an update on several of the projects we have going on, whether it's the mall itself, what we plan to do at Donner Center, the hotel conference center, and some of the housing activities. One of the things I was kind of pleased by, the number of housing units that have come online through our planning department in the next few years is 843 and I was really kind of surprised by that. I wouldn't have expected that large of a number.
So I feel like this is good from the perspective that it'll provide a little extra housing stock for the citizens of Columbus. And I think it's good from the perspective that it indicates that we're a preferred destination for private capital. You know, people want to invest here, Columbus is a good place to do business.
Hren: Part of your conference center build is including housing, commerce - how do you get developers to buy into that?
Lienhoop: Well, part of what they'll do is they'll do a study a market analysis that will indicate to them whether there is demand or there isn't and that there shouldn't be a problem with them selling the rooms at the price that they've got picked out. When you sit down with the different hotel brands, they've got certain requirements in terms of the size of the rooms, so many square feet, or the various amenities that they have to offer. And that all ties back to the price that they expect to get from the customer.
We believe that demand is there. We see other conferencing facilities in Columbus that are pretty well booked, and particularly our Commons. If you just want to get your daughter married, you know, just to find a free weekend when when you can schedule the Commons, say on a Saturday night or Sunday afternoon. So yeah, we're confident that the demand is there. And we're confident as well with respect to the housing. We have a shortage of housing here in Columbus that we say at all price points. And you can see that if you just looked at the inventory of unsold houses, I mean, it's a couple hundred, maybe 300 last time I looked, and that's just not big enough to have a properly functioning market.
Hren: Any construction updates on the IN-46 railroad bypass?
Lienhoop: Milestone to their credit, the primary contractor, they have been working nights and weekends since the beginning. And they tell me that they're on track. We should be able to drive on the overpass by Christmas of this year 2020. Now, the the actual completion date will probably extend into the second quarter of next year but that would include the landscaping and tree plantings and that kind of stuff. But we should be able to drive here like I say, you know before before Christmas. And candidly for INDOT, for Milestone, for any of those, that's lightspeed. I mean, that is really fast for this size project. $35 million bucks. I mean, it's a substantial activity. So yeah, we're kind of excited to watch it and just, you know, keep looking out for the weather.