The city signs agreements with the scooter companies, the plan for business ventures who outgrow The Mills downtown incubator, and balancing parking structure size with city growth.
On this week's installment of Ask The Mayor, Bloomington Mayor John Hamilton addresses these issues and more. Listen to the full conversation with Indiana Newsdesk anchor Joe Hren by clicking on the play button above, or read some of the questions and answers below. A portion of this segment airs 6:45 and 8:45 a.m. Wednesday on WFIU.
This conversation has been edited for clarity and conciseness.
Hren: I was able to attend the kick-off celebration at The Mills in the Trades District and see these new business ventures using the space and talking to them and how it really can elevate an up and coming business. It's also been called a business incubator, these fledgling businesses are on short term leases, the point is to see them grow and move out – but does Bloomington have that step three? The next step from The Mills?
Hamilton: It's going to be right next door in the Trades District. We're working on exactly what and by whom, but what we want to see is more office space being developed down there. A company from northern Virginia was looking at Bloomington as a place to expand. They looked at The Mill and said, hey we can rent an office here month to month, ten employees, we can get in and out quickly, super cheap, get a foot hold in Bloomington and then expand from there. That's what we want to see happening.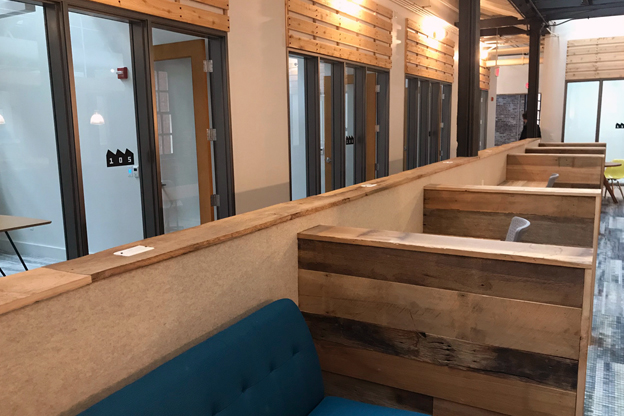 Hren: Parking has been in the news, The Trades District needs a garage to spur development and Fourth Street Garage is in bad shape, it's closing January 1. I think we can all agree the automobile is not going away, the city is growing, but there are concerns growing the parking structures downtown. How do you strike that balance?
Hamilton: The balance is always important. This city, this administration this mayor is deeply committed to climate change and doing everything we can as a community to respond to the challenge of climate change. It's also worth noting, we have 8,500 parking spaces downtown. Structured parking is appropriate in certain places.
The vast majority of that parking is surface lots. I don't like spending a lot of money on parking garages, but over the next 20 or 30 years, let's say we can cut the demand for parking in half, that would be fantastic. We're still going to want the structured parking so we can use those surface lots for more density. So investing in surface parking is like investing in roads and infrastructure and trails, which we will do in a green way and we're working with the council on it.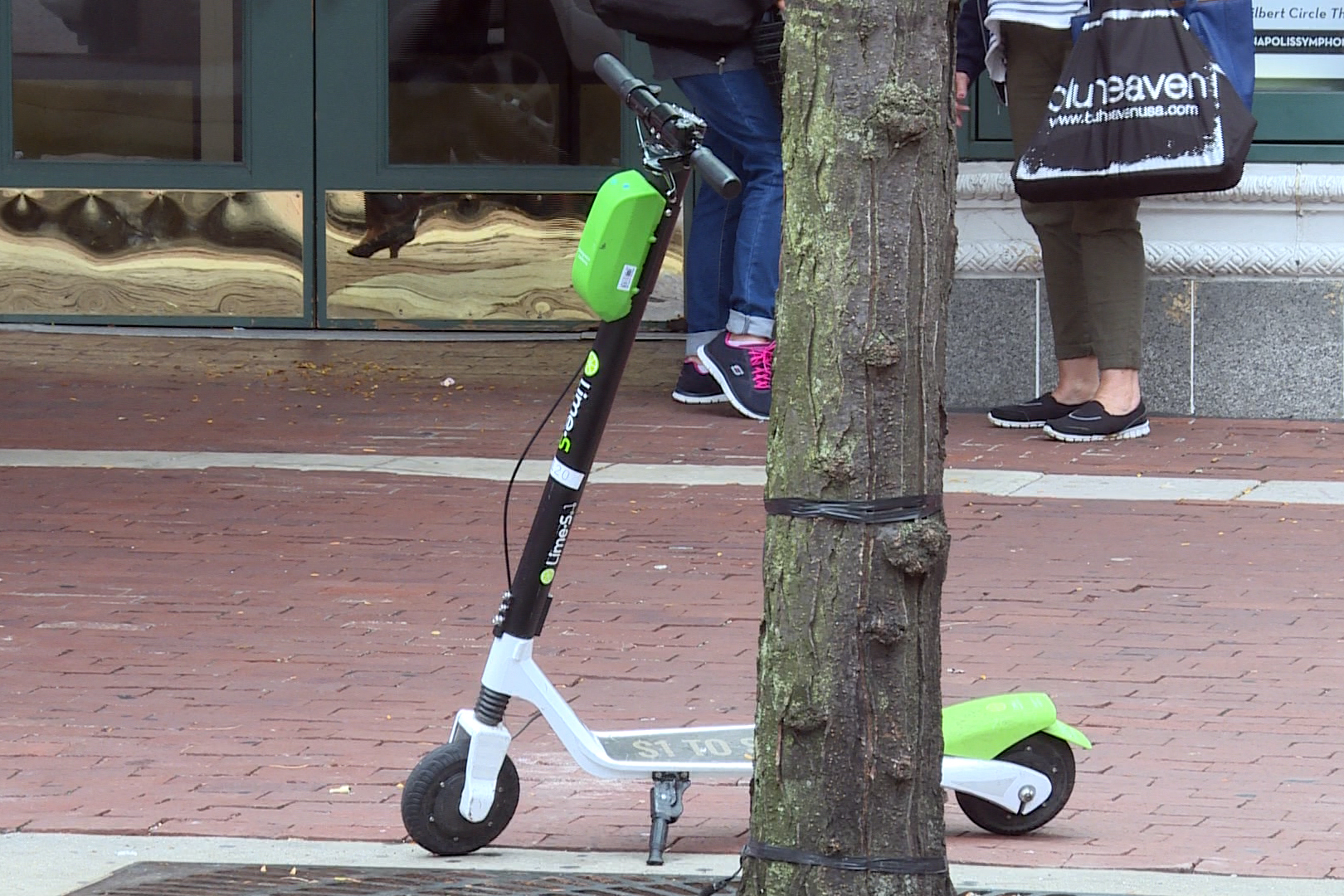 Hren: The city struck an agreement with the scooter companies, it includes a $10,000 fee and 10 cents per ride, where is that money going?
Hamilton: It'll go to the council to be appropriated. That's still to be worked out. But it's essential and we all agree it should be focused on alternative transport... it could be directed toward scooter oversight or other things surrounding alternative transport. One of these companies reported they had 100,000 rides in October. I think this is the right step to make sure these are companies that are committed to us and working with us providing safe alternative transport.
Hren: Convention center architects were hoping to meet with the commission in November, did that happen?
Hamilton: It did, we interviewed four finalists of the architects. Outstanding firms, I think the nine member committee was all impressed with the quality of people from around the country. One Indiana firm and they use local architects as well.
The next step is to go to either one or two. We'll see. We're discussing. We hope to have an architect engaged by the beginning of next year.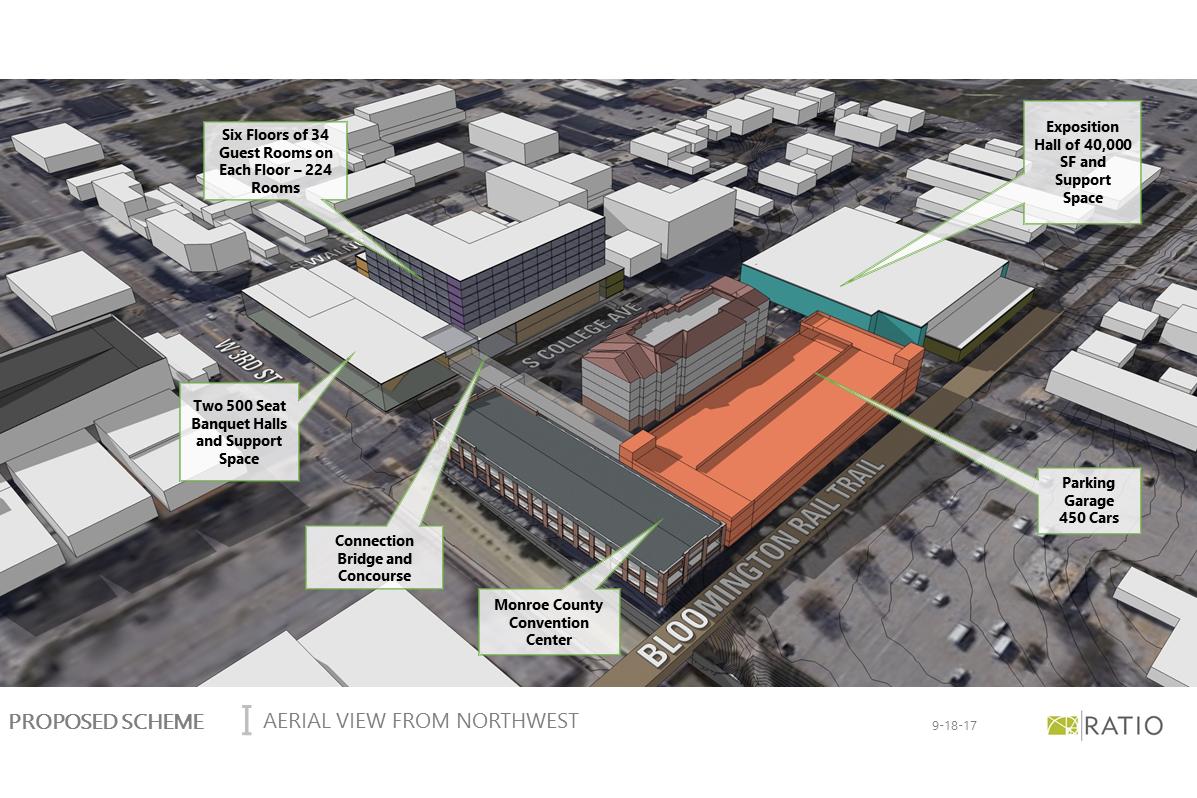 Hren: We have a listener who wrote in a question. Christina heard that the Griffy Lake area abandoned water treatment plant will be going through remediation for asbestos, demolition and/or repurposing. What types of plans are being considered for future use of this property and what is the timeline for the changes?
Hamilton: There's major clean-up going on. That's owned by the City of Bloomington Utilities. It's a very difficult site and building to reuse. I think CBU is looking hard at options. It may be that facility can't function as a building anymore. I've been through the building, it's quite a rats nest of different levels and things. But, we're looking at it and the city utilities and their board is the group that oversees that.
Hren: We also heard from a Marcia. She wants to know how can we get some yellow paint on the curbs in all the roundabouts? She has excellent eye-sight and yet when the light is 'right', the curbs become very difficult to discern from the roadway, watch traffic and try to enter at the appropriate moment. And she'd love to see at least one sign at every Bloomington intersection that indicates the names of the intersecting streets.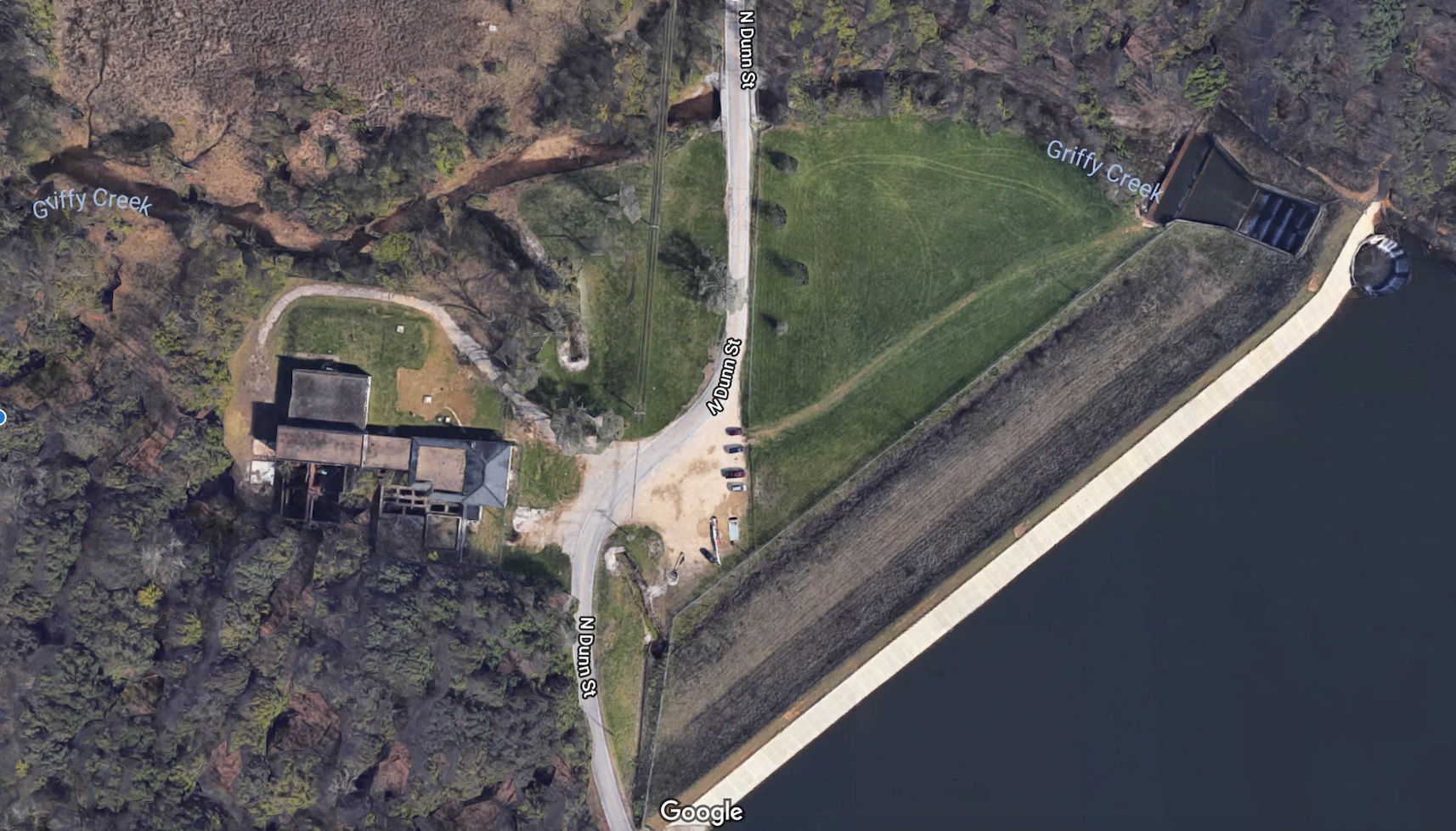 Hamilton: That is a good question. I don't know the answer to that. But I'll try to find out and get back to you.
I know we try to have street signs everywhere. Some of them do get stolen. If you have an issue with a particular intersection, please let us know. You can do it on uReport or just call my office. Sometimes those signs do go missing, for example, High Street sign is gone quite a bit, don't know why.